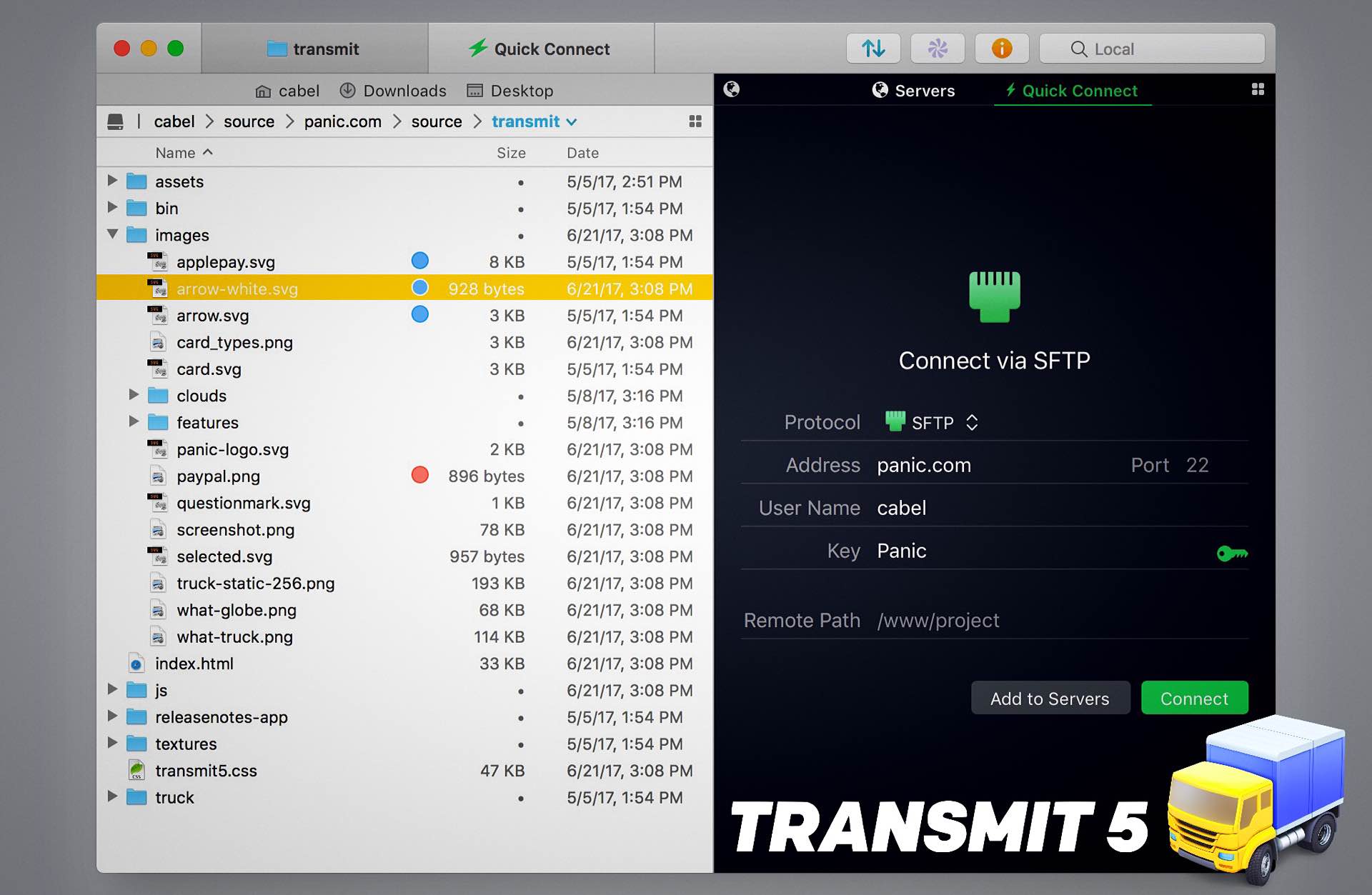 Transmit 5 for Mac
Seven years after the first release of Transmit 4, our well-loved and widely-used macOS file transfer app, we sat down with an incredibly exhaustive list of ideas, and — this'll sound like I'm exaggerating but I'm mostly sure I'm not — we did it all.


A few days ago, the folks at Panic released a tremendous 5.0 update to Transmit, the best Mac file-transfer app around. In addition to being faster than ever and supporting classic protocols like FTP, SFTP, WebDAV, and Amazon S3, Transmit 5 now includes support for the following cloud services:
Amazon Drive
Backblaze B2
Box
DreamObjects
Google Drive
DreamObjects
Dropbox
Microsoft Azure
Microsoft OneDrive (personal or business)
Rackspace Cloud Files
It also now supports Panic's own sync service, batch renaming, built-in secure key management, and much more. They even let you purchase the app using Apple Pay, which feels magical.
Transmit 5 is having a one-week launch sale for $35, and we're already a few days in, so I suggest you buy it while it's hot. After the sale — which I believe ends on July 25th, 2017? I haven't seen the specific time/date listed anywhere — it will go up to $45.