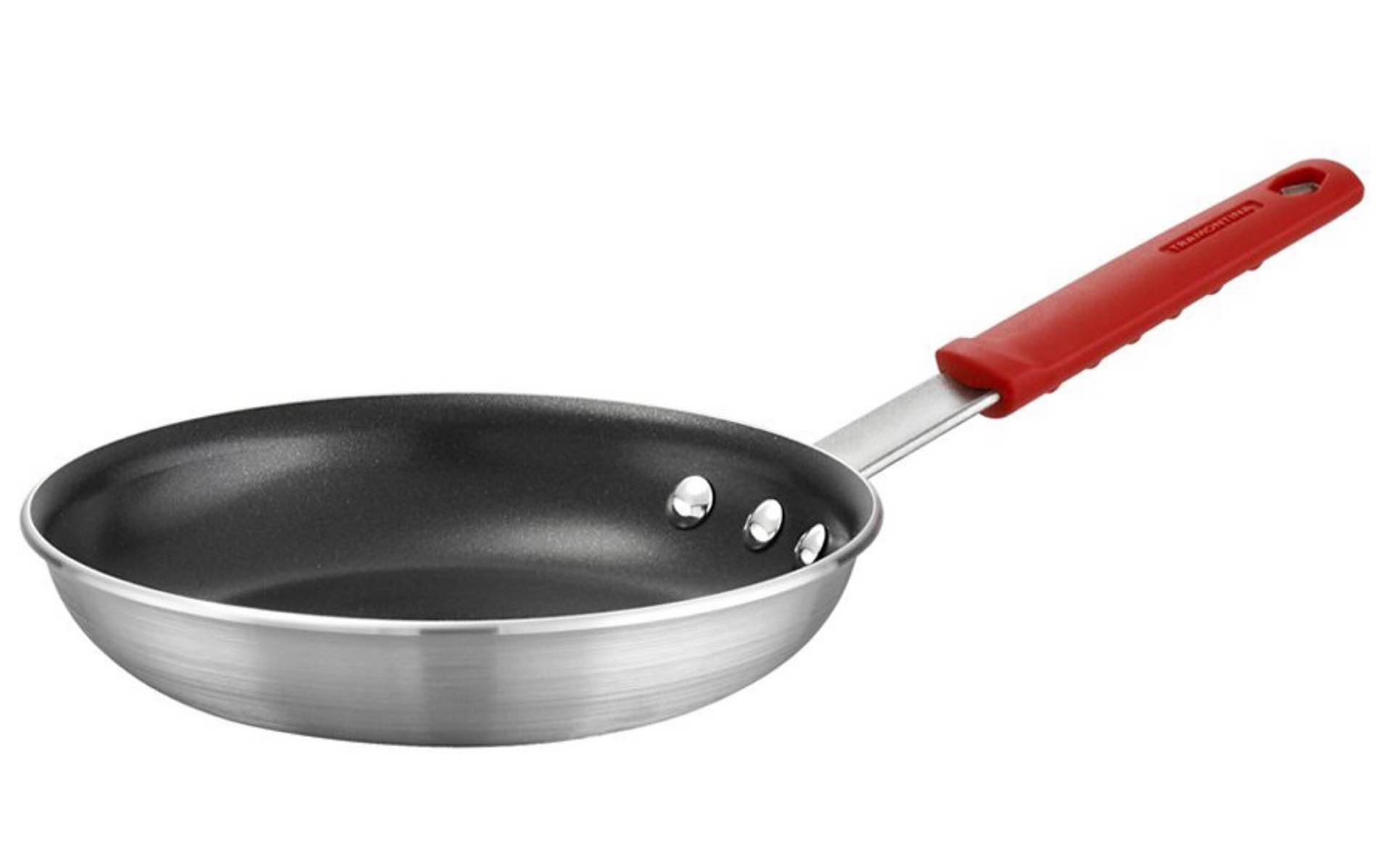 Tramontina Professional 8″ Nonstick Skillet
For far too long, my wife and I hung onto a cheap nonstick skillet we picked up from Walmart, the coating of which wore off quick and made it a pain to use sometimes. A couple months ago we finally decided to get a Tramontina Professional 8″ nonstick skillet and we've been really happy with it so far.
For me in particular, the process of making omelettes is easy and fun again, and we both love how easy it is to clean. The nonstick coating shows no signs of wear as of yet, which is a good sign. You can also really tell the higher quality of this skillet while handling it, from the commercial-grade aluminum construction to the soft-grip red silicone sleeve on the handle (which I haven't bothered removing because I love it).
If you're in need of a new nonstick pan of your own, get this one for $25 on Amazon.