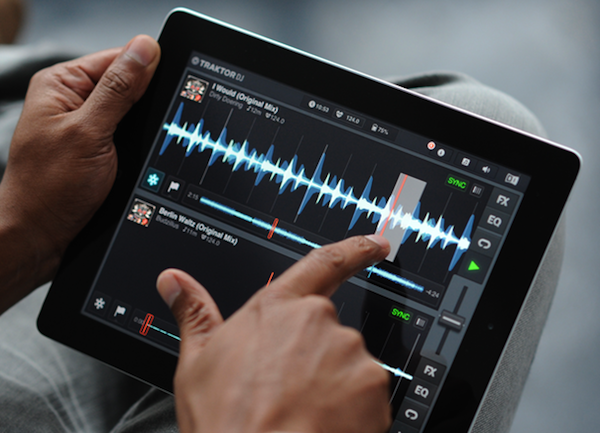 Traktor DJ for iPad
While there are several "DJ apps" out there for the iPad, Traktor DJ is unique. Instead of presenting turntables on your tablet's screen, this $20 app shows the waveforms of your selected tracks, allowing you you to touch your music as you mix, scratch and drop the beats.
(Does "drop the beats" sound cool? It does in my head.)
The app can be synced with Traktor Pro on your computer, so you can push ready-to-go songs to your tablet before the big show.