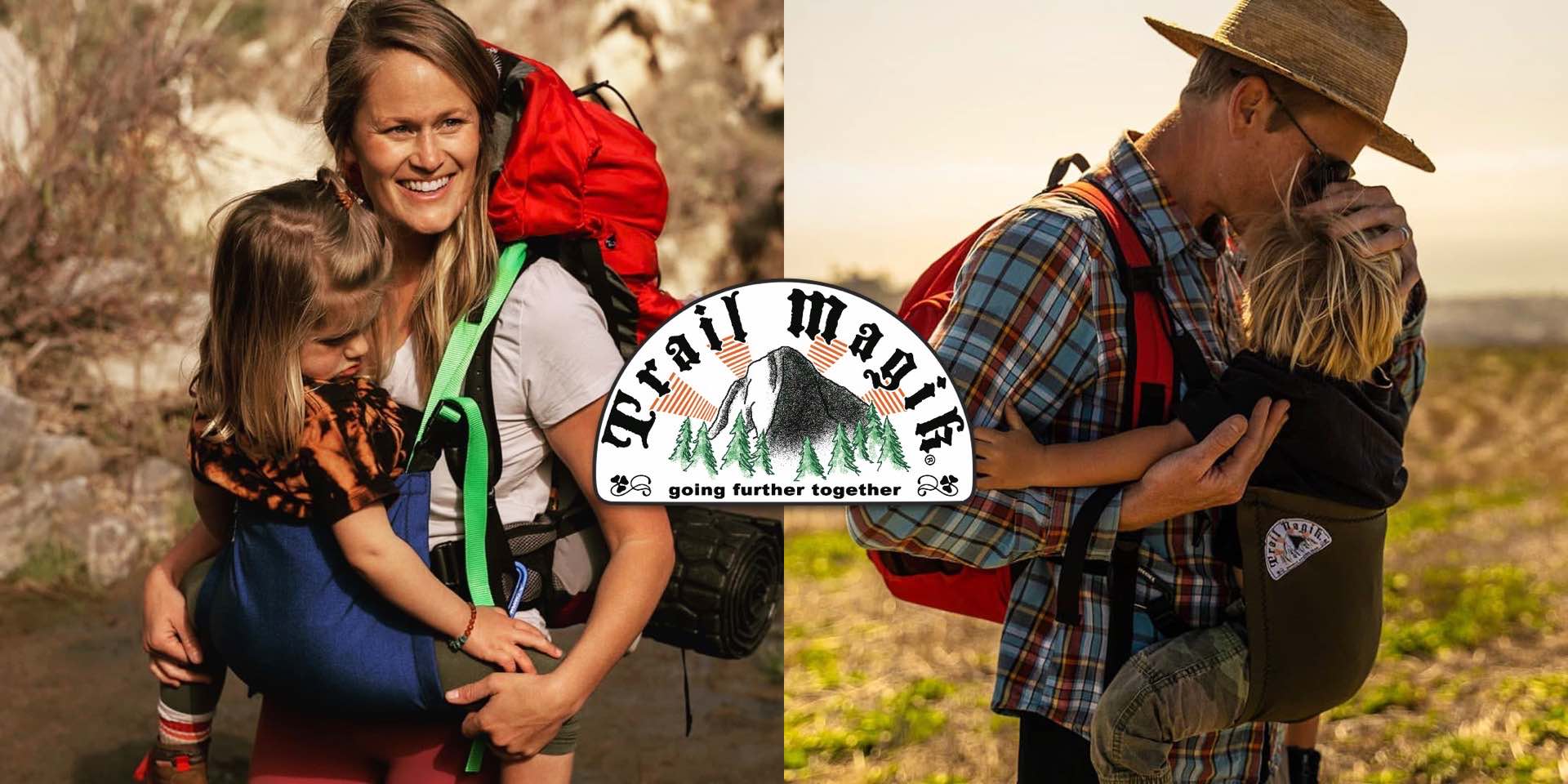 "Trail Magik" Kid Carrier Add-on for Hiking Backpacks
Photos above are from the company's Instagram page (more specifically, here and here). I tried to use images that didn't appear to be submitted by their community members; hopefully I got it right.
---
My family and I are currently traveling through the area of Maine surrounding Acadia National Park, and as you might imagine if you've ever been here before, we're doing a LOT of hiking. Now, while our two-year-old is a little mountain goat who has no problem when it comes to climbing just about anything we come across on trails, she doesn't keep up with us very well on foot, necessitating that she be carried by my wife or myself.
There are great solutions out there to this problem, as long as you've got the room at home to store something like that. For us as RVers however, there's not a lot of extra space to go around, so we've been looking for something more easily stowable. We think we've found just the thing: the Trail Magik Kid Carrier.
Rather than being this big extra thing to lug around on hiking outings, the Trail Magik is simply a large yet lightweight square sheet made from durable Cordura fabric, plus some nylon straps on the top and bottom that end in buckles and carabiners, respectively.
The way it works is, you attach this thing to your existing hiking backpack, just so long as it has front upper loaders and a waist belt to use as mounting points. This gives your little one (older than 12 months and up to 43 pounds) a soft and comfy place to rest their legs as they come along for the ride. When you're done with it, the whole thing can be rolled up and stuffed into your backpack's side pocket like a water bottle. So easy.
See it in action in their promo video:
You'll definitely want to read the instruction manual to get a better sense of the carrier's limitations, as well as the steps you should take to keep your kid safe during hikes. But man, what a neat product concept!
They've got several colorways to choose from, my favorite being the burnt orange with tan straps. All of them are $95, which is a lot less than you'd usually pay for a hiking carrier.