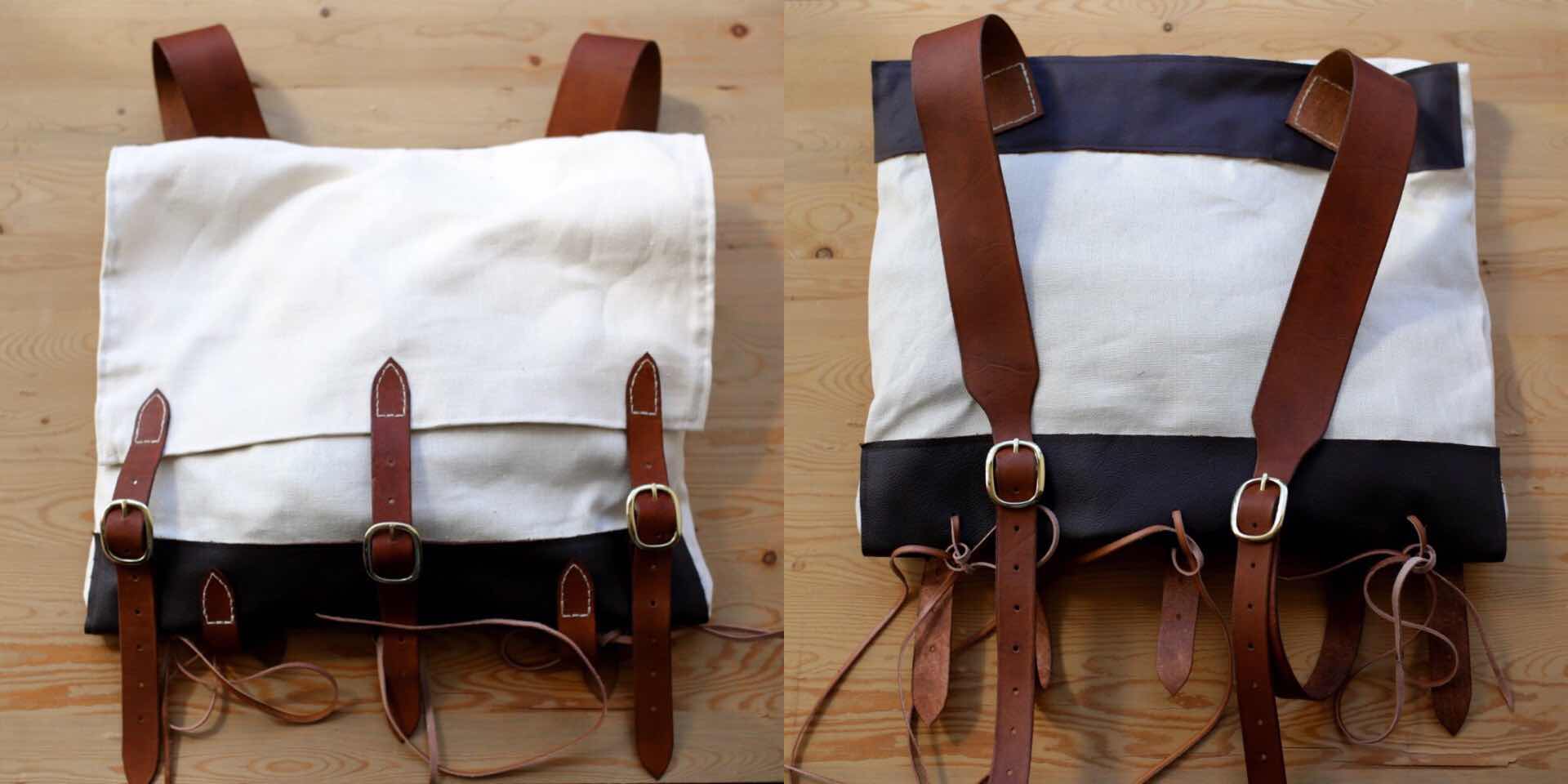 Townsends Deluxe Knapsack
I've been raving about the Townsends history YouTube channel around here for a while now, but I don't often talk about the company's actual products. I mean, most of the stuff, though skillfully made, is designed with history reenactment in mind — whether it's for living history museums or theatrical/TV/film productions — so T&T isn't exactly the right place for it.
To date, I've only ever written about their folding skillet, which does have its uses on the modern trail. Their Deluxe Knapsack is another such exception. While it's based on documented period examples (circa the Revolutionary War, I'm thinking?), you could get away with using it as an everyday bag today.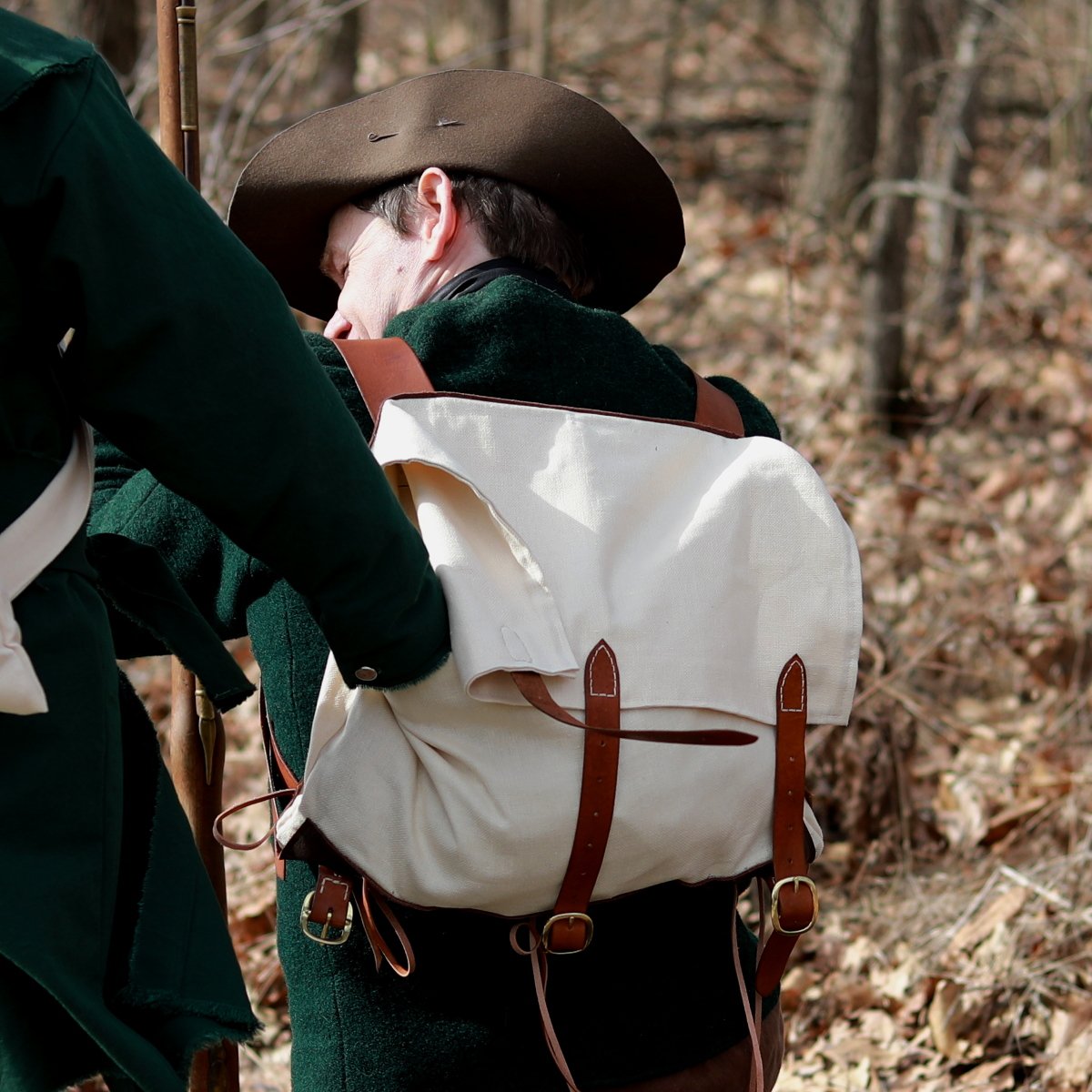 It's excellently constructed from a durable linen canvas with hand-sewn stress points, quality USA-made leather straps (which are reinforced at their connection points), and brass hardware. The small leather straps hanging off the bottom of the bag are for holding a good-sized blanket roll, in case you decide to take it camping or hiking.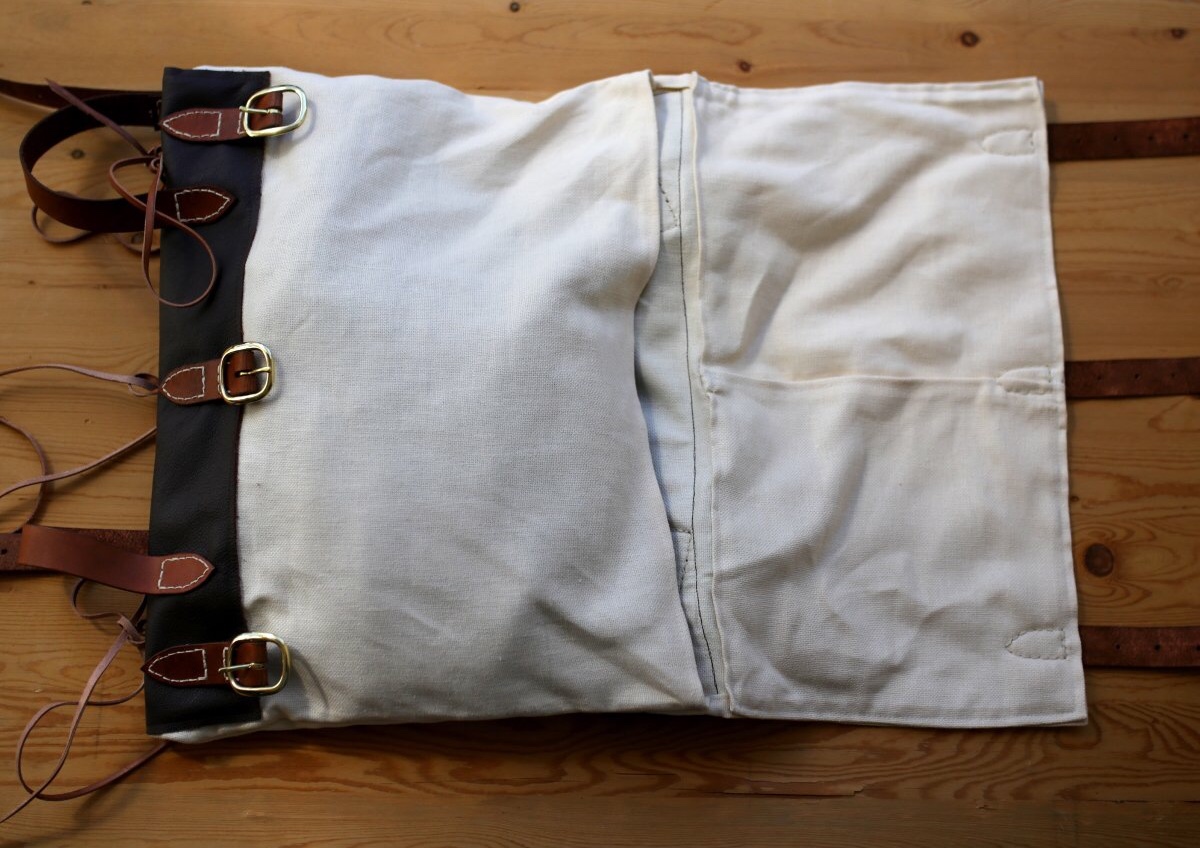 Inside the bag is a generous main compartment plus a secondary pocket in the flap that's accessed through an opening in its center, à la market wallets of the era (which Townsends also happens to sell).
Get the bag for $195 at Townsends.us.