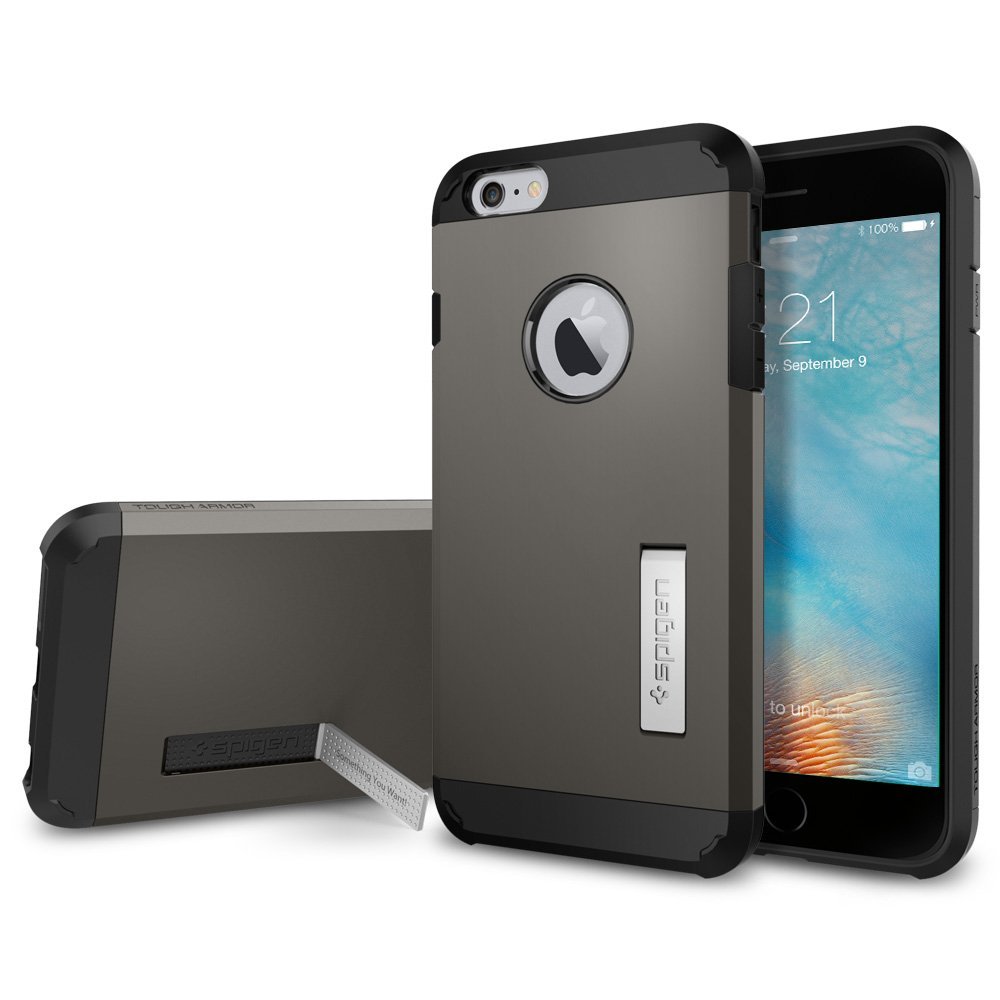 Tough Armor for iPhone 6 Plus and 6s Plus
Since switching to the "Plus" line of iPhones earlier this year, the Touch Armor case from Spigen has been my go-to case. For under $25, you get a great combination of durability/protection without too much bulk. It also includes a built in kickstand for those times you want to watch a movie or TV show on your iPhone. My iPhone has taken a few bumps along the way, and this case has kept it in perfect condition. This model works on the iPhone 6 Plus and 6s Plus.
It comes in various colors including black, gold, gunmetal, and pink. Get it on Amazon for $20-$22 (depending on color).