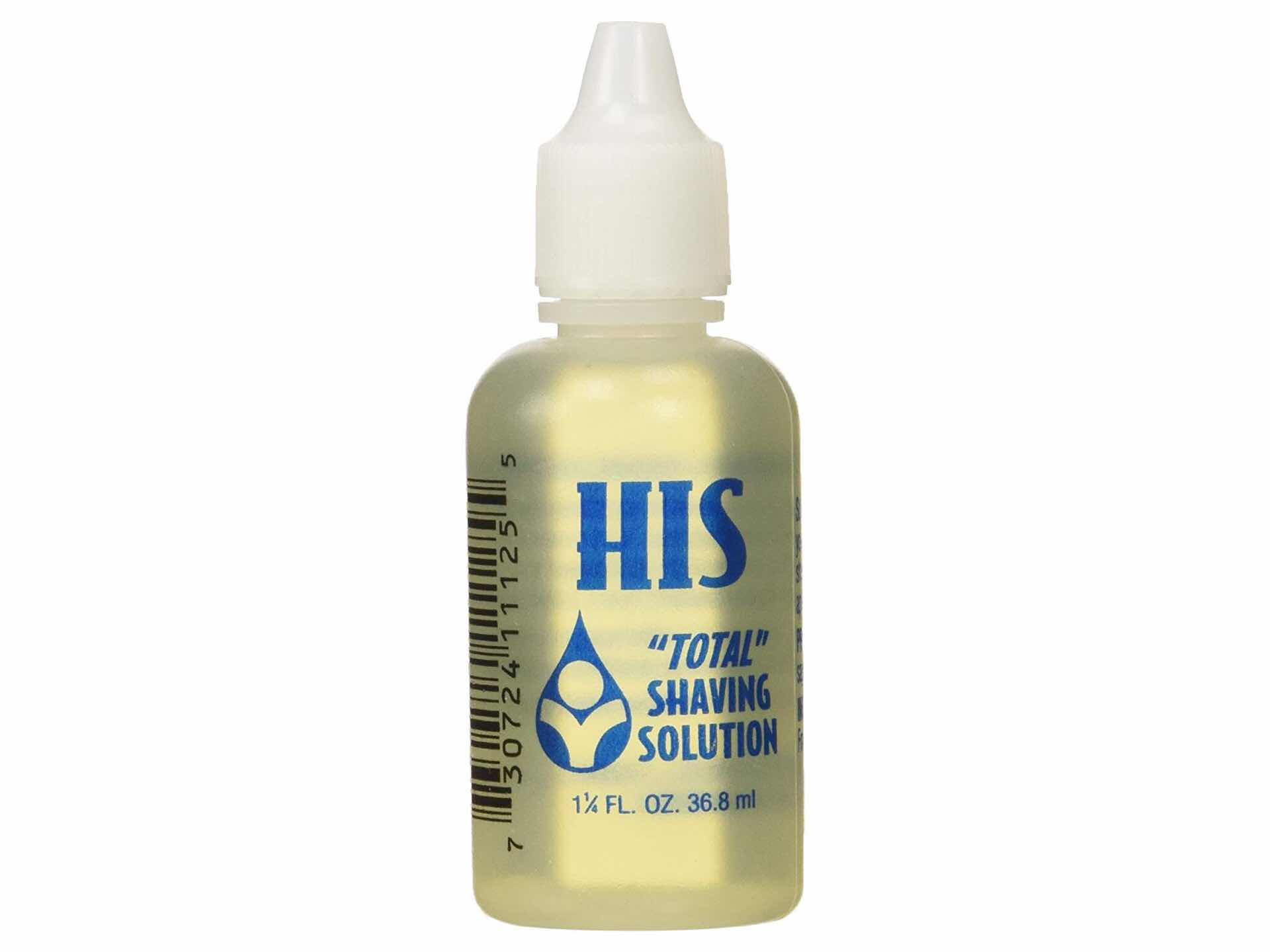 "Total Shaving Solution" Natural Shave Oil
This shaving oil is one of those little products that'll make you wonder how you ever got along without it. All you need is 3 or 4 drops of the stuff (seriously, that's it) and some plain water to achieve one of the closest, smoothest, and easiest shaves of your life — no foams or gels required. Once applied, the razor will simply glide over your skin, it's like magic.
Watch their tutorial video to see what I'm talking about:
As they show in that video, leaving a drop of the oil on your skin after shaving is a great way to moisturize and condition the area. There are no alcohols or salts to dry the skin, nor are there mineral oils or lanolin to clog pores — just a special blend of natural oils such as grapeseed oil, menthol, lavender essential oil, sesame seed oil, clove bud oil, and soya bean oil.
Guys who've been using this stuff for decades will tell you they'd never switch to another shave oil. Pick up a 36.8 ml (1.25 oz) bottle of your own and see what the fuss is about. ($17 might seem like a lot to pay for such a small amount, but since you only use a few drops at a time, it should easily last you around 9 months.)