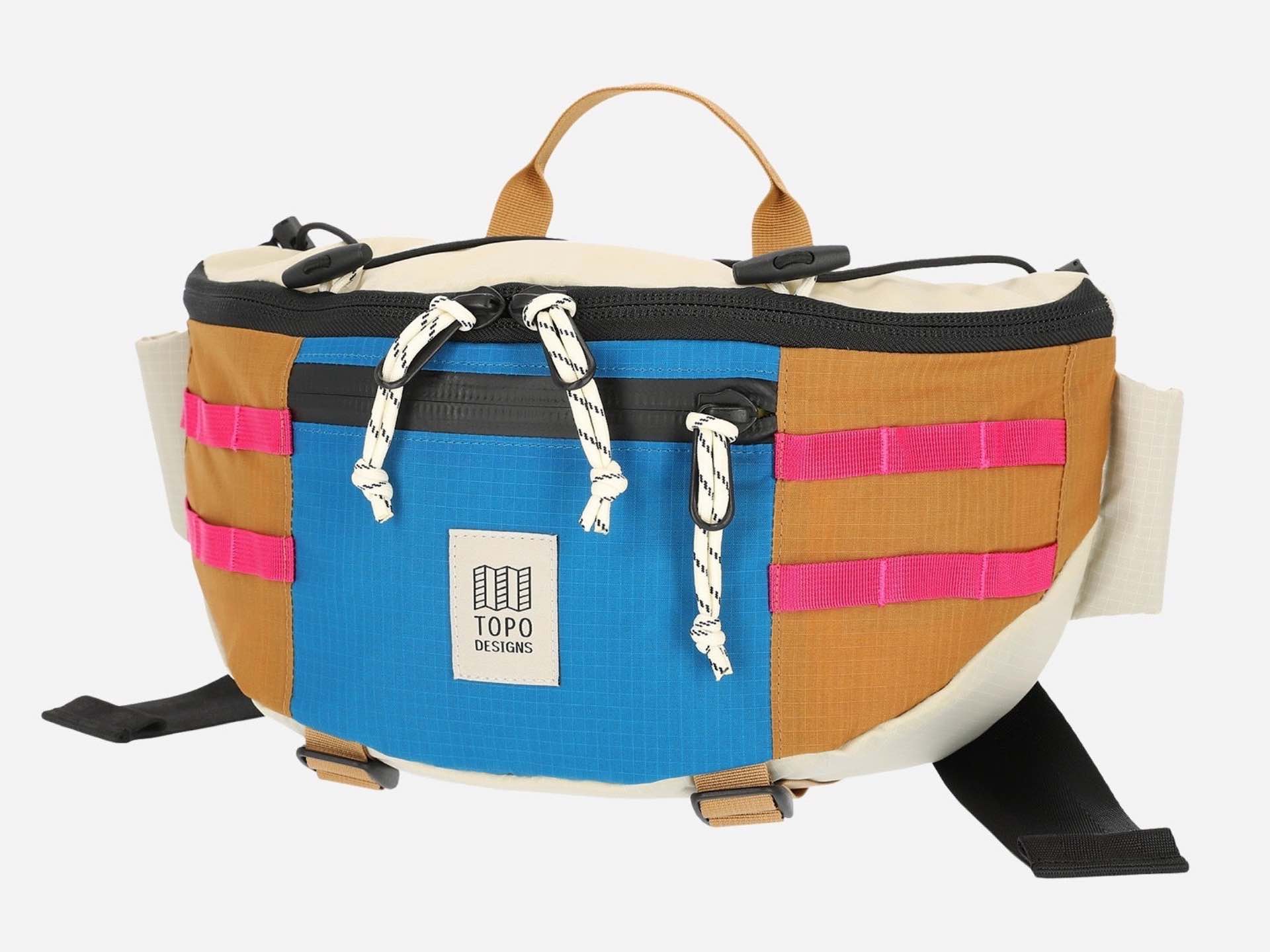 Topo Designs Mountain Sling Bag
I've really been digging the vibes of Topo Designs' Mountain Sling Bag, which is made from 100% recycled nylon and comes in a number of wild '90s-esque colorways (alongside some more "normal" ones like pictured further below) that practically guarantee you'll never misplace the thing after taking it off.
You can wear it at your waist, fanny pack-style (making the colors even more fitting), or you can comfortably sling it over your shoulder. Either way, it's perfect for holding your small gear and snacks as you go about traveling, hiking, fishing, running errands in town, or whatever else really.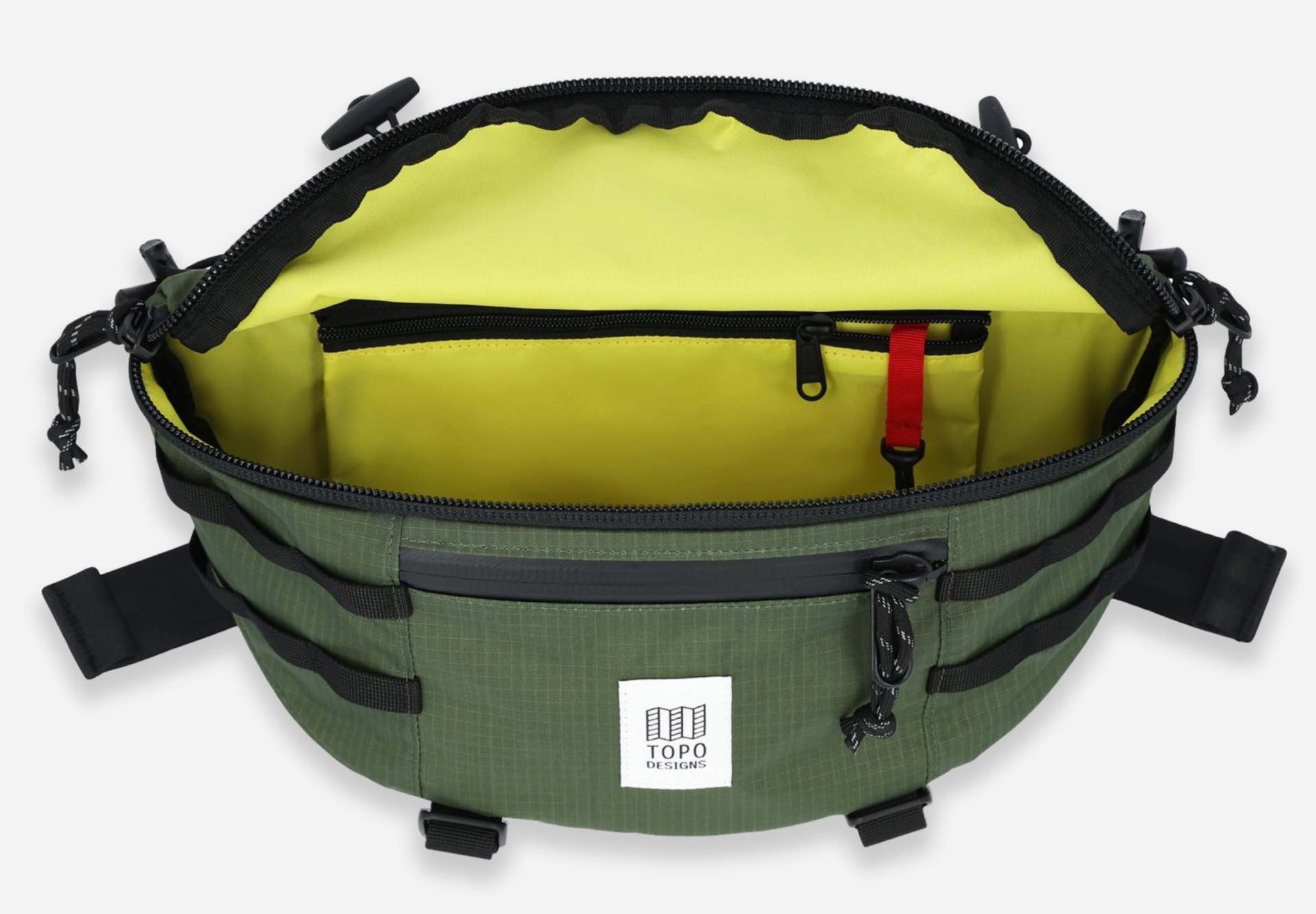 Just keep in mind that, while the nylon material is highly abrasion resistant and can hold up to a lot of abuse — backed by YKK zippers for further durability — the bag is not rated for water resistance, so don't try to take it swimming or anything like that.
This walkthrough/review by Wander EDC nicely shows every facet and compartment of the pack:
Get the Mountain Sling Bag for $70–$75 on Amazon depending on color.