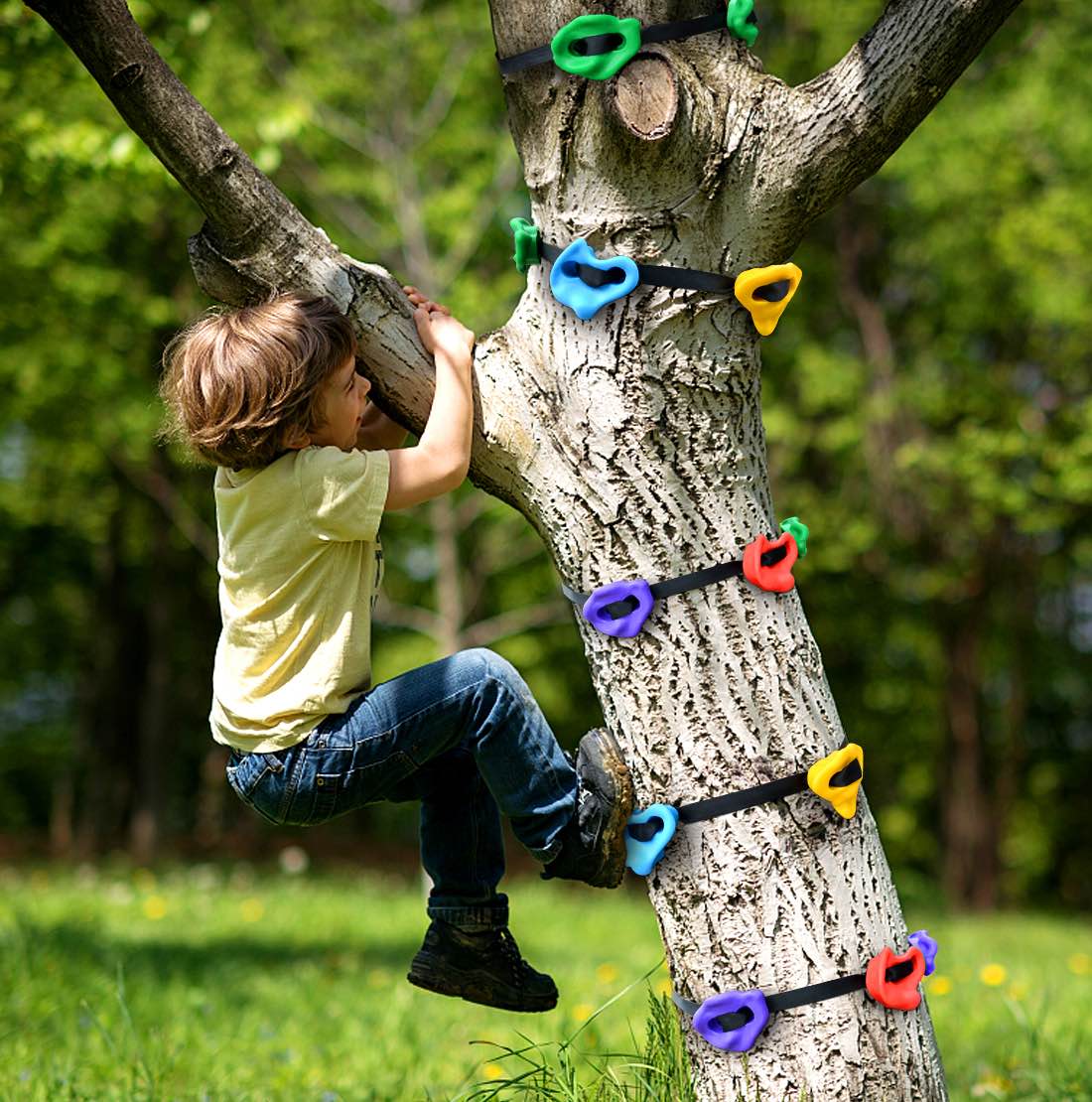 TOPNEW Tree-Climbing Holds for Kids
Kids are natural-born climbers, and a tree always presents a tempting challenge for them. However, some trees aren't quite as suited for climbing on as others, which is what makes these rock-climbing-style holds so nifty.
They use ratchet straps to affix harmlessly yet sturdily around a tree, offering kids a dozen places to grip onto as they climb up, down, and around like the little spider monkeys they aspire to be.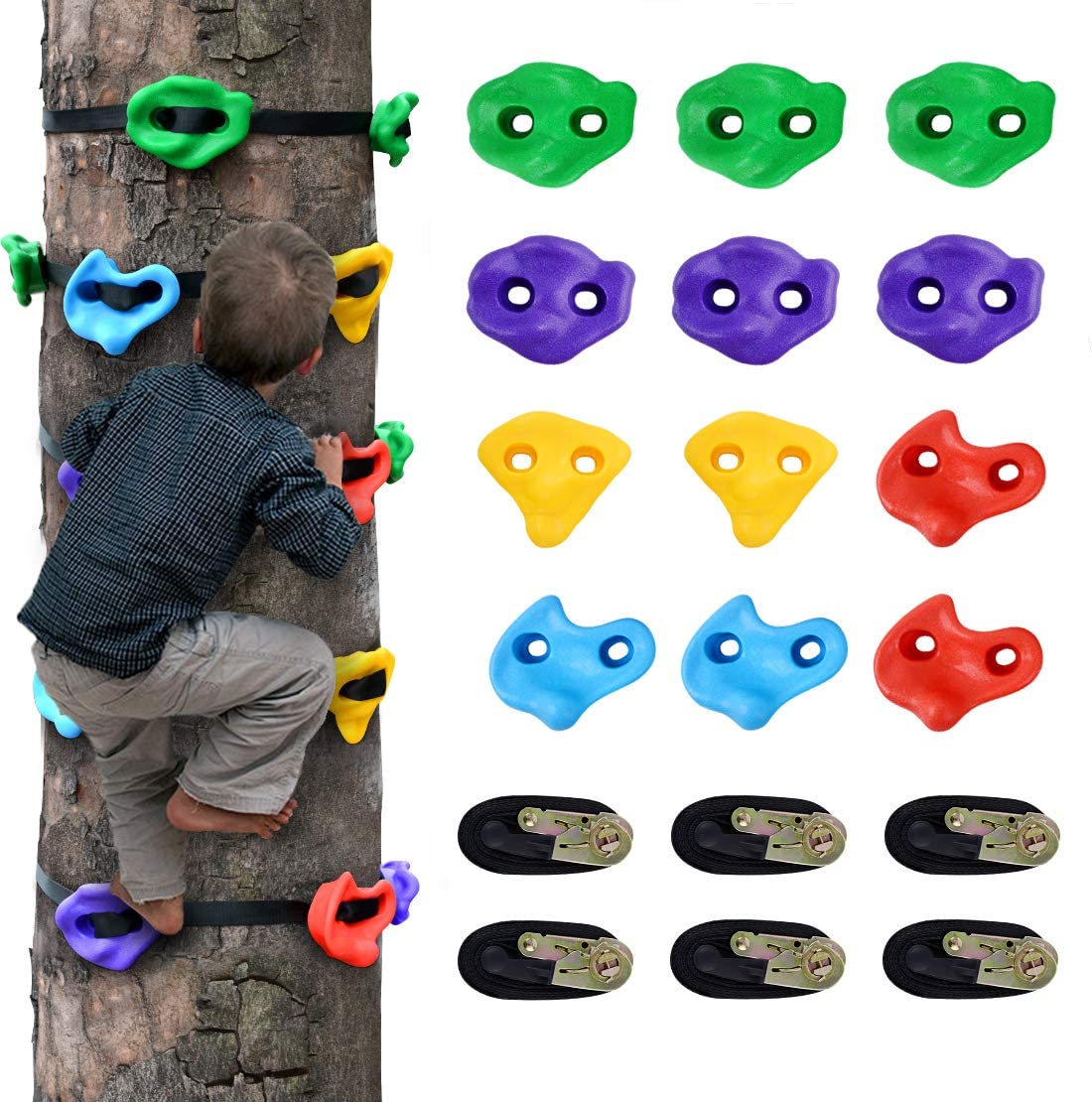 The colorful "rock" grips are weather-resistant, have a skin-friendly texture, and can support up to 230 lbs of weight each.
If you're not into the idea of attaching them to trees though, you can look at the company's other sets that offer twenty or thirty-two rock-climbing grips so you can roll your own wooden climbing wall project.
Get the 12-hold tree-climbing set for $40 on Amazon.