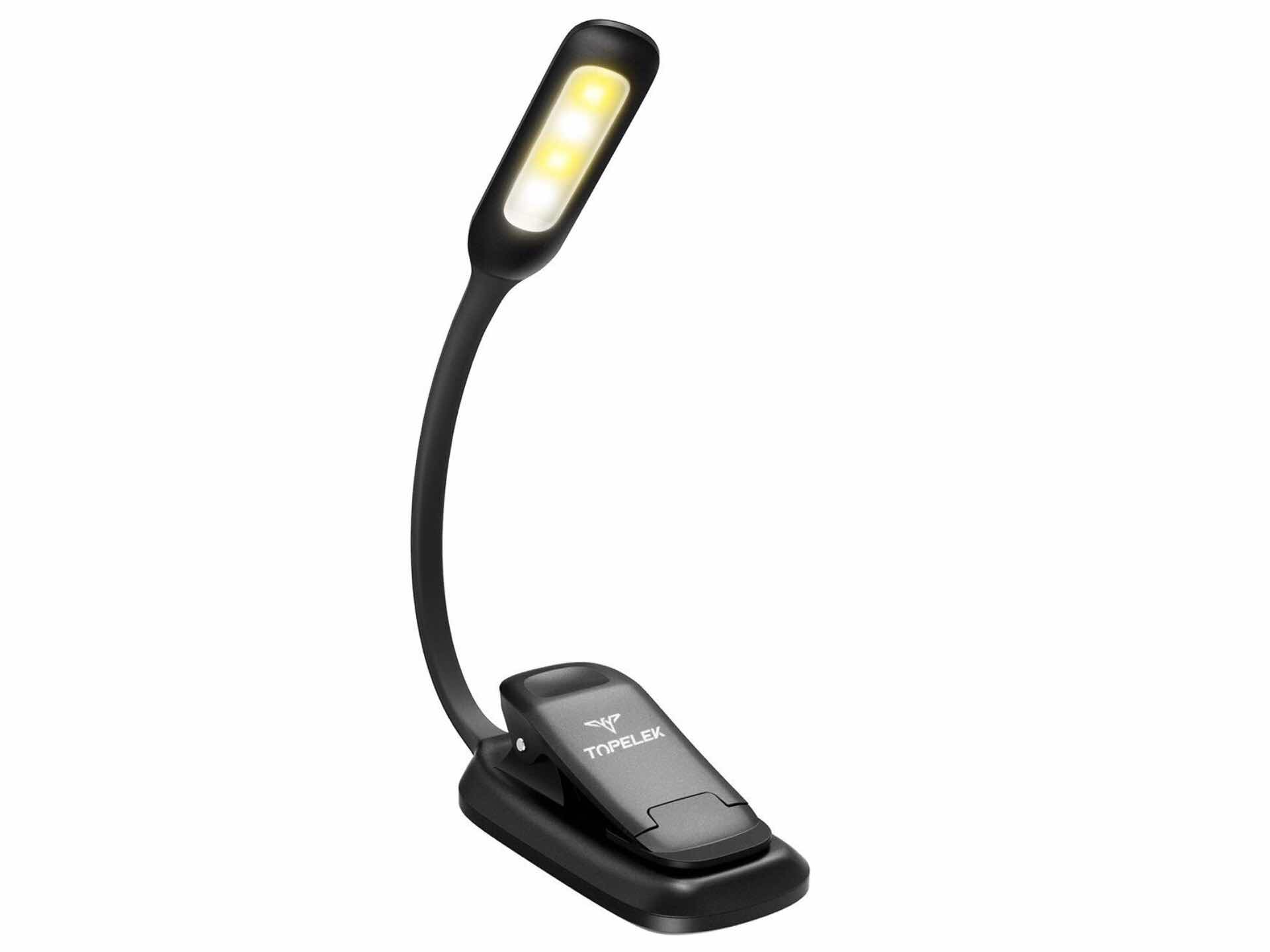 TopElek Rechargeable LED Book Light
One of the presents my son got in his stocking this Christmas was this rechargeable book light. He was always wanting to read books while we were driving at night, and felt frustrated that we couldn't just turn the cabin light on for him. This little reading light has been great so far, and I highly recommend it.
It has three brightness settings, which you use the button on the "head" to click through:
High — All 4 LEDs (2 white, 2 warm white)
Low — 2 white LEDs (kind of bluish in color, really)
Warm — 2 warm white LEDs (my favorite mode)
The clamp on the other end has a pretty strong hold, so there's no concern of it falling off while he reads or adjusts the flexible gooseneck for a better angle. There's also a semi-flexible bit on the clamp that allows it to work well with books of varying thickness, or as a nightlight while clipped onto a table or other surface. It can even stand upright on its own, which is handy.
On a full charge, the light lasts up to 12 hours on either of the 2-LED modes, or 6 hours on the bright 4-LED mode. It uses a simple micro-USB cable (ahem) to recharge, which takes maybe an hour and a half to fill back up.
We're pretty happy with this purchase and would happily buy more of them for ourselves to use if the time comes. Get yours for just $12 on Amazon.