Topeak "JoeBlow Sport III" High-Pressure Tire Floor Pump
Never underestimate the value of having a good bike pump with a gauge when you need it.
Bike tires getting low? Boom, that problem's solved in a minute or less, wherever you are. No need to haul your bike to the gas station air pump.
Got a flat on your car and just need enough air to get to the mechanic for a replacement? Grab the pump out of your trunk, put some elbow grease into it, and you just got yourself out of a pinch. It'll take a while, but it's better than nothing.
So yeah, always keep a pump around, that's what I'm saying. The Topeak JoeBlow III is comfortable to use, maxes out at 160 PSI (11 bar), works with both Schrader- and Presta-style valves, and is built to last. The built-in pressure gauge is spot-on and easy to read, and the hose's 360° rotating connection prevents tangling or stress on the line.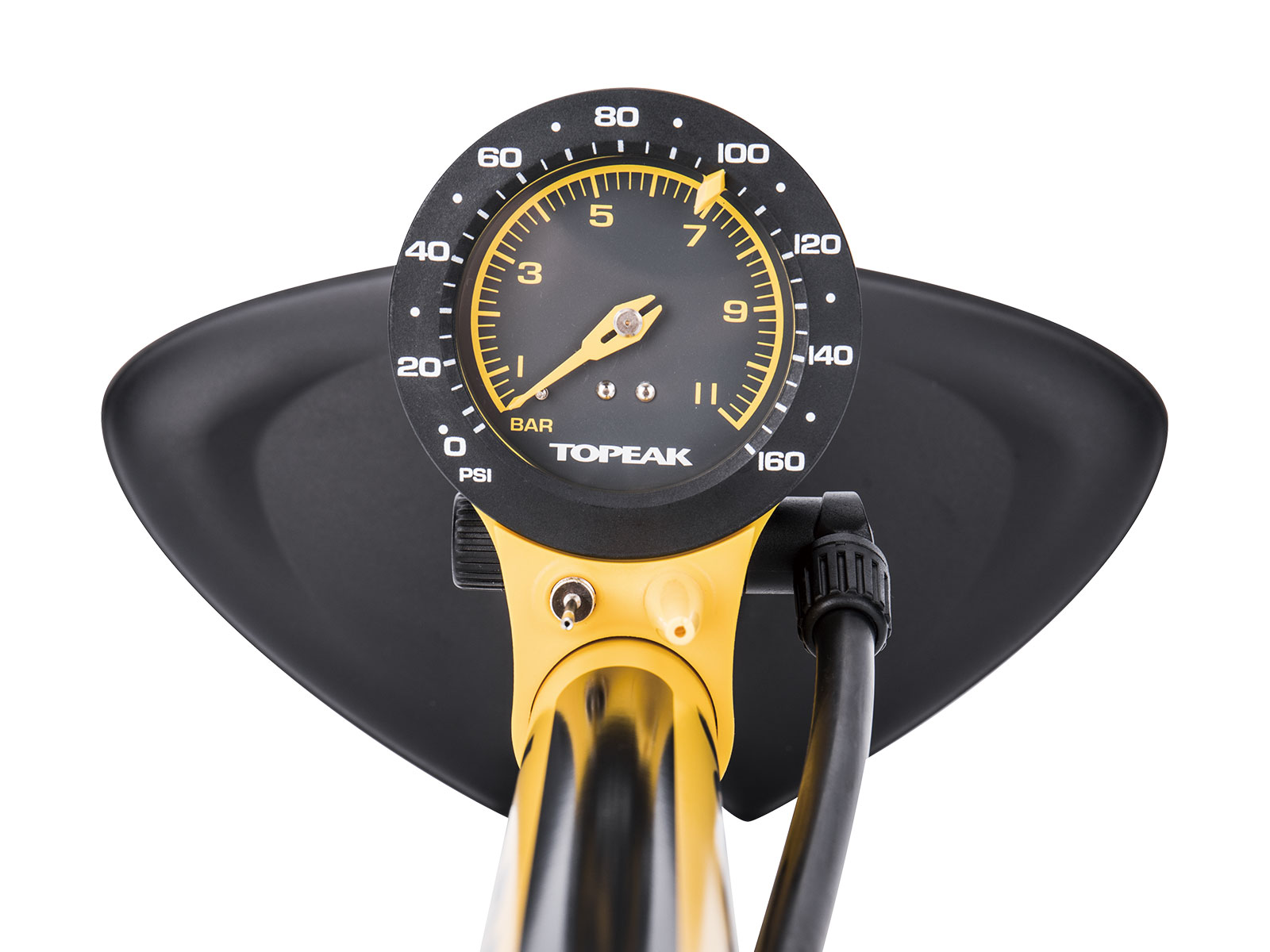 Get the JoeBloe III for $50 on Amazon.