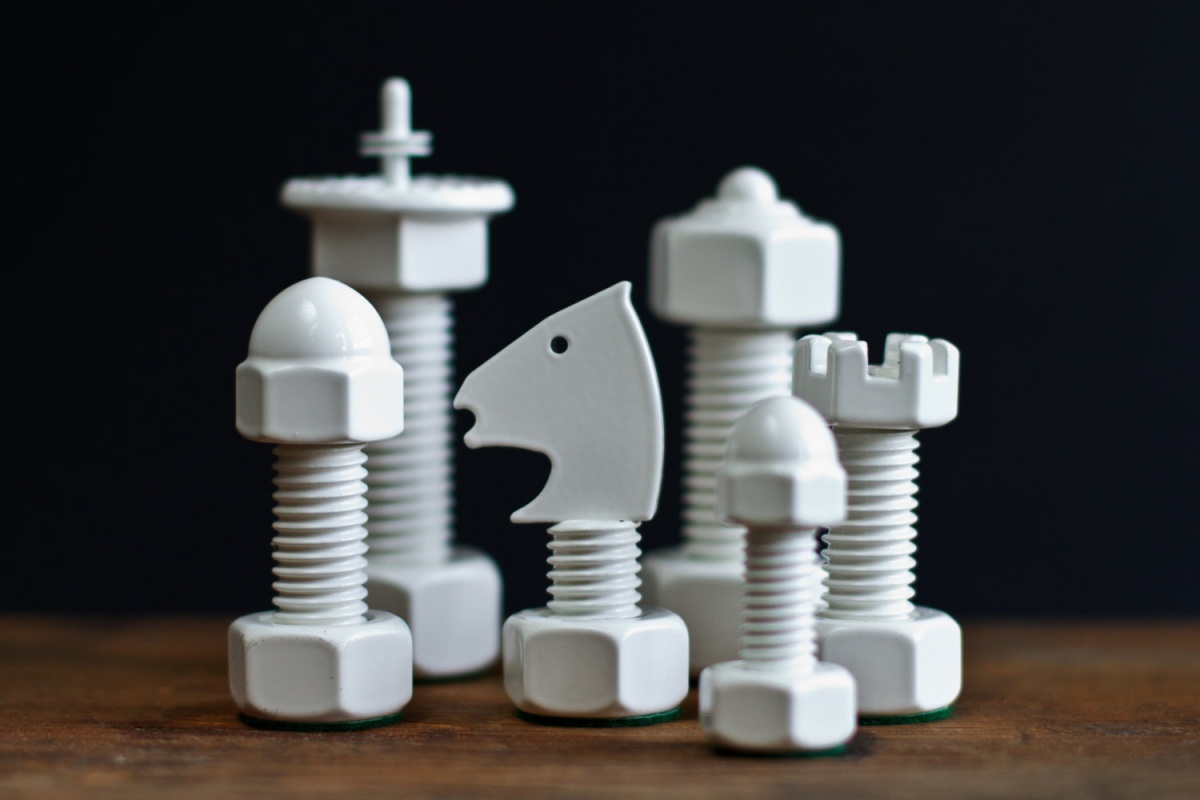 ToolChess
From the department of things that are both tools and toys: ToolChess is a handsome, handmade chess set with pieces fashioned from everyday nuts and bolts. The sets are crafted by a father-son duo, and the proceeds help sponsor kids at one of their local chess schools.
These guys put some great presentation into their product—every chess piece is finished with a beautiful powder-coating, and each set arrives in a tool chest carrying case (black or red). It also comes with a green-and-white vinyl roll-up board so you can easily play anywhere.
A ToolChess set goes for $245. This will take some saving up on my part, but it will be a perfect gift for my dad.