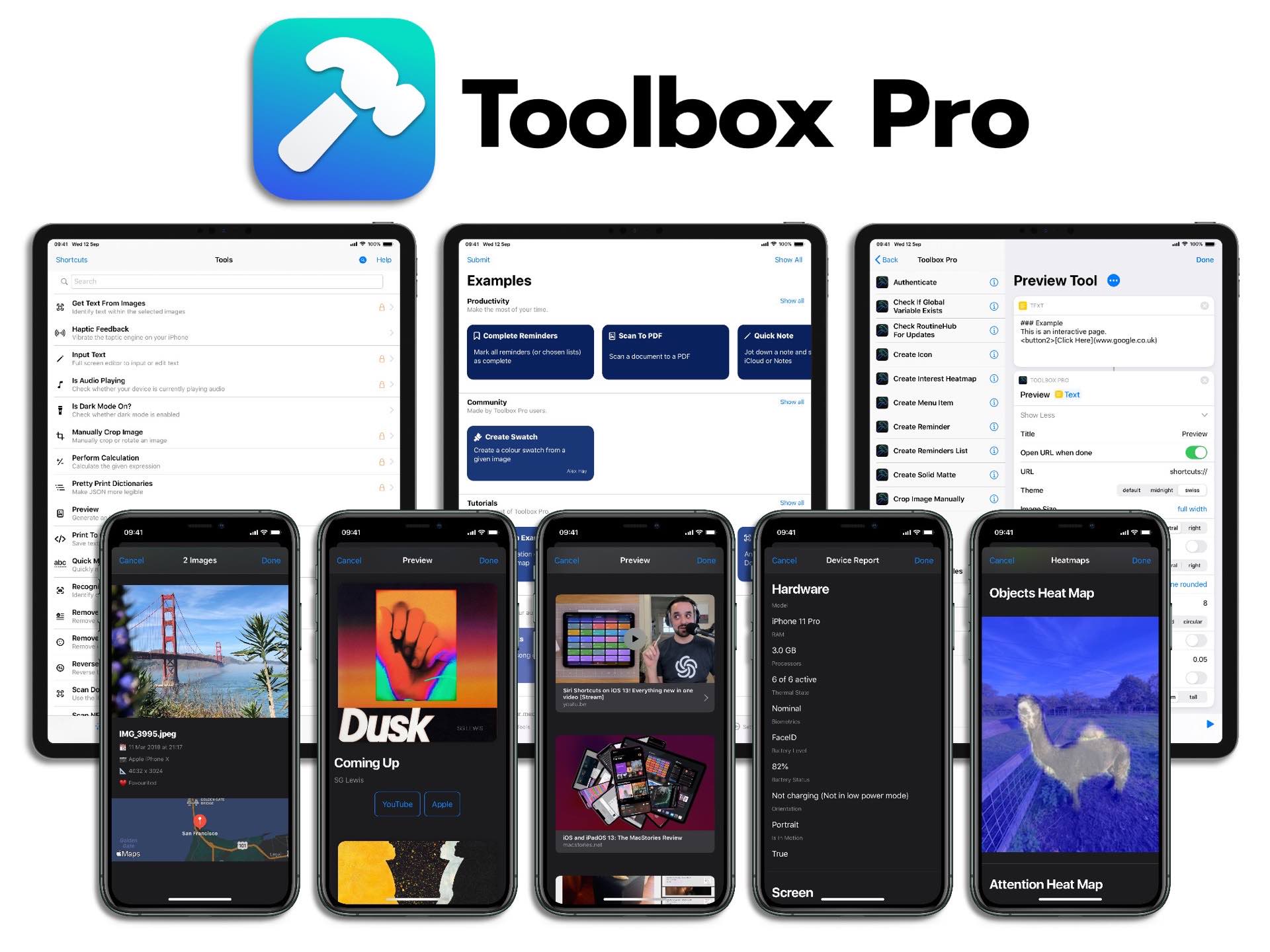 Toolbox Pro for Apple Shortcuts
If you are even slightly into using Apple Shortcuts on iOS/iPadOS but feel limited in any way by the default actions it offers, you need to check out Toolbox Pro by developer Alex Hay (who works by day as a London-based broadcast documentary editor).
Toolbox Pro is a powerful companion app designed to boost the potential of Shortcuts by giving you over 100 new actions to add to your arsenal.
These are just some of the actions available to you (handpicked by me and listed in alphabetical order):
Add Music to Library
Convert Currency
Create Calendar
Create Icon
Create Images from Text
Create Music Playlist
Create Solid Matte [image]
Crop Image Manually
Detect Faces [in an image]
Find Emoji
Get Activity [from Apple Health]
Get Battery Status
Get Colors from Image
Get Sound [grabs a system sound] → Play Sound [great for indicating the end of a workflow]
Get Text from Audio [kind of like YouTube's automatic captions]
Recognize Objects in Image [via machine learning]
Tag files
…and here are a bunch of sample workflows supplied by the app itself to show what's possible for you to create (again, hand-selected and alphabetized):
I mean, the power at your hands here is insane, and you don't have to write a single line of code to make use of it. I bet just about all workflows you create from here on out will include at least one action from Toolbox Pro — it's that indispensable.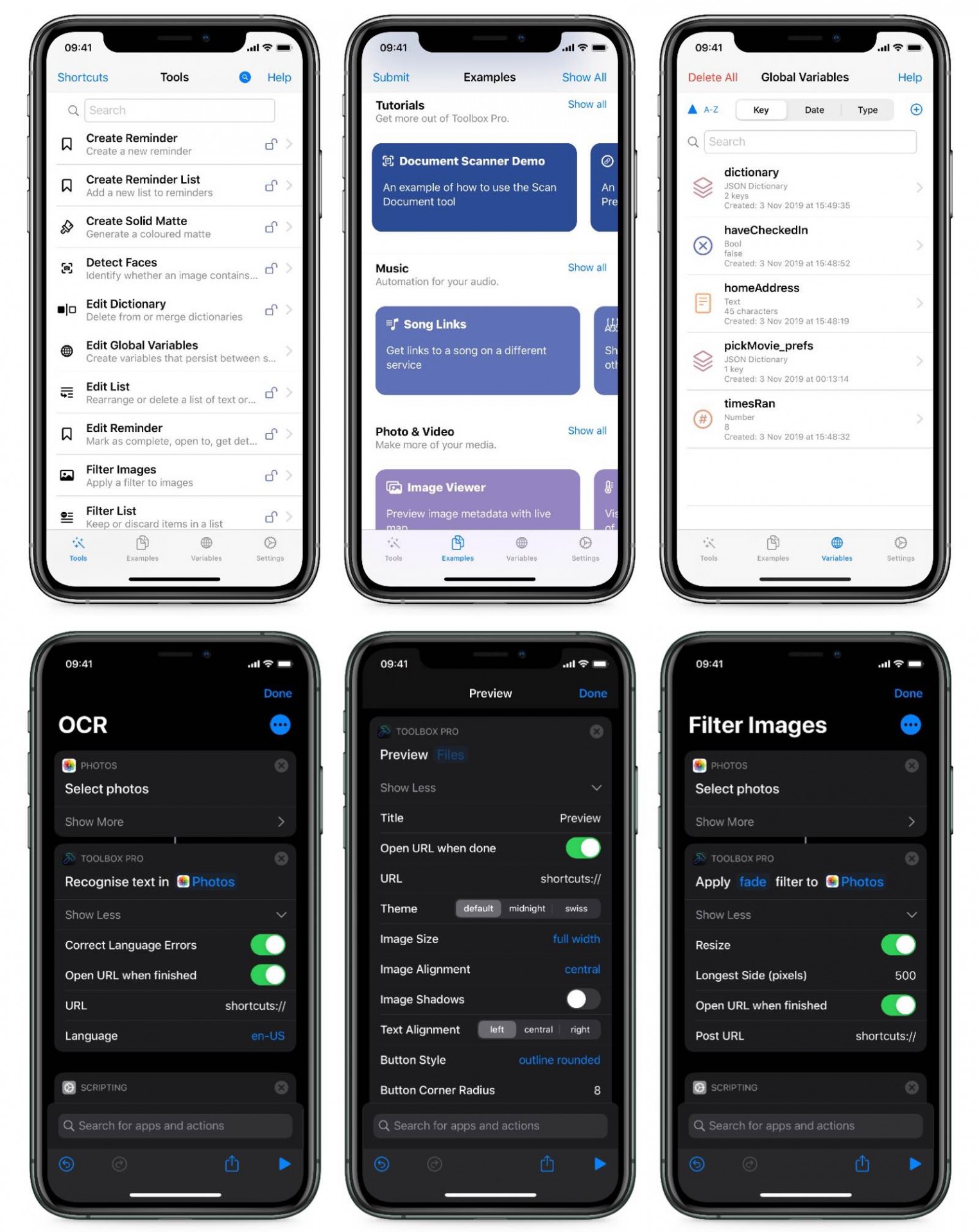 Now, Toolbox Pro is technically free to download and try, but only a handful of the actions are free to use by default (although you can still view all 106 of them after downloading it). To unlock the full list, you'll have to drop $6 on the "Premium" in-app purchase, but trust me when I say that little purchase pays for itself very quickly, as one App Store reviewer agrees:
I had been emailed images of text documents that I needed to quickly edit. Instead of laboriously transcribing the text via keyboard, I used the example Scan Text shortcut in Toolbox Pro to convert the images of text into text files, saving me a huge amount of manual typing.
I recommend reading Federico Viticci's extensive review of Toolbox Pro for MacStories to get a better scope of what the utility is capable of.