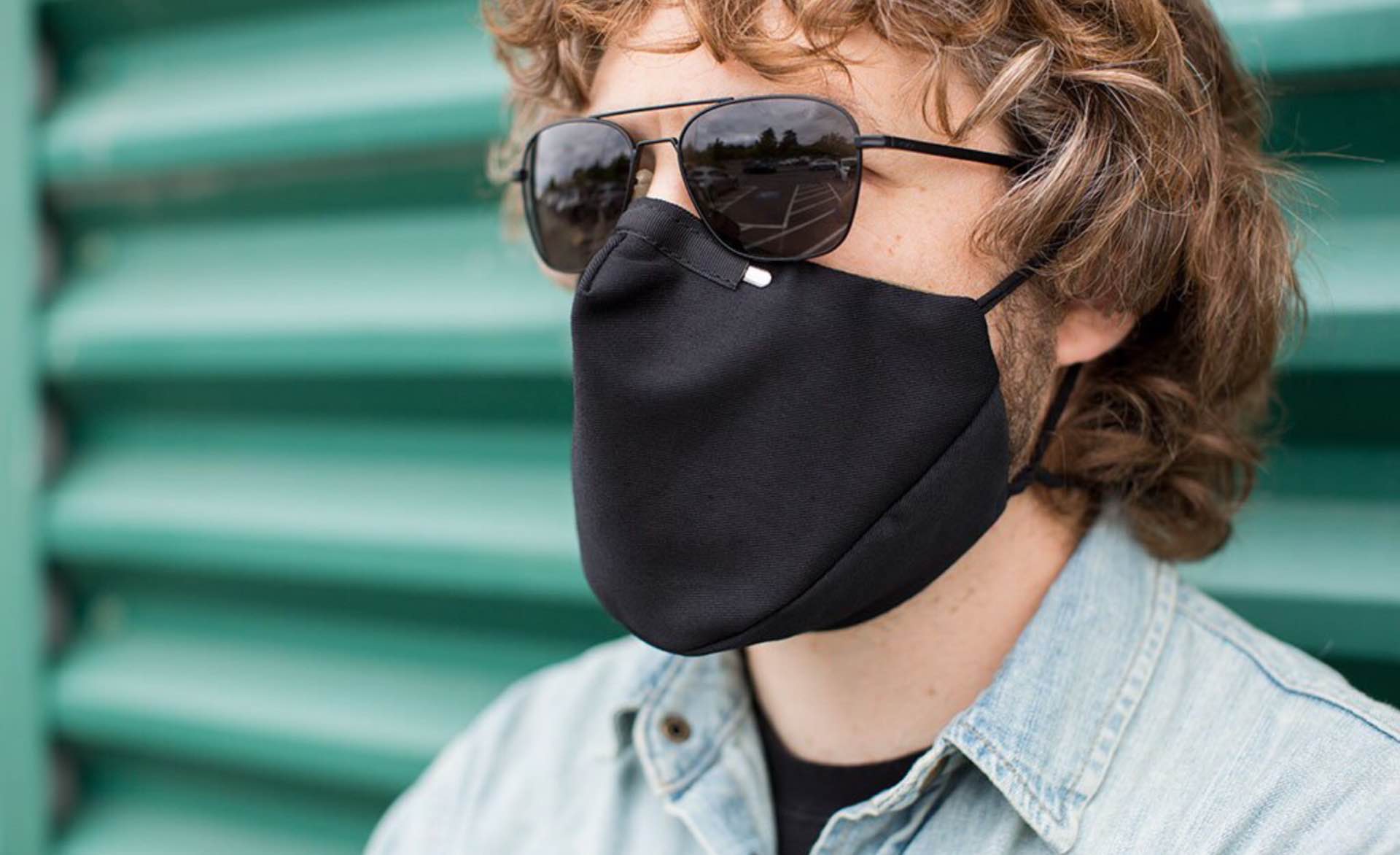 Tom Bihn V3 Three-Layer Cloth Face Mask
Released as part of their lineup of various face mask designs, Tom Bihn's V3 face mask is made up of three layers of fabric — outer: polyester/cotton blend; middle: cotton twill; inner: cotton twill — and promises a comfy and roomy fit (even if you have a beard!) that won't slip off your nose or chin if you open your mouth wide to talk, laugh, yawn, or sing.
In true Tom Bihn fashion, the details are where this mask shines. The top-notch materials and quality workmanship. The super soft and adjustable ear loops. The built-in adjustable neck lanyard that keeps the mask easily accessible when you temporarily take it off. The nose bridge-conforming metal clip that you can remove if you wish.
They really treated every facet with the utmost care, and it shows.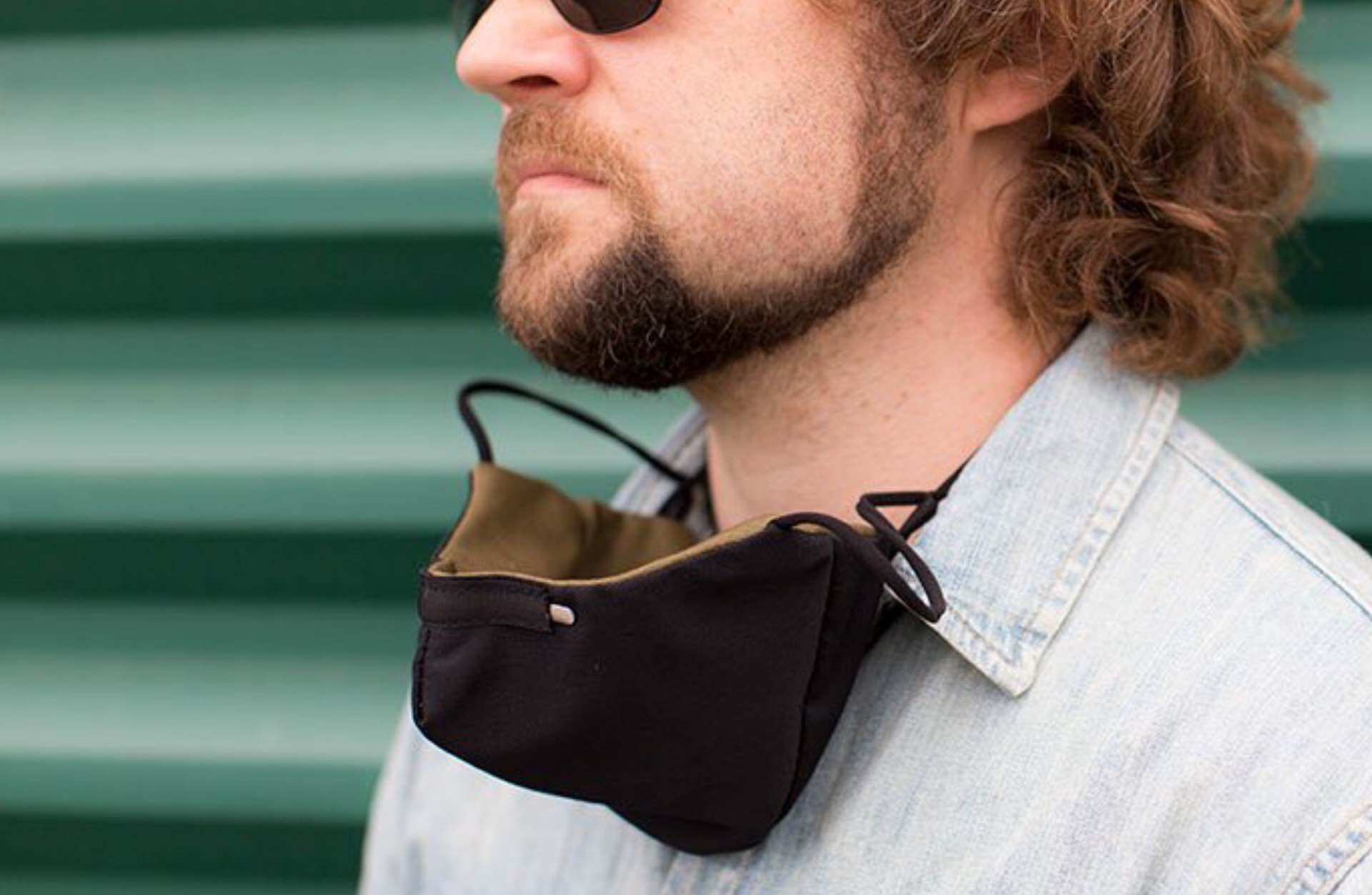 One nice bonus of those triple layers? When winter time rolls around, your face will be feeling plenty snug as you go about your holiday festivities.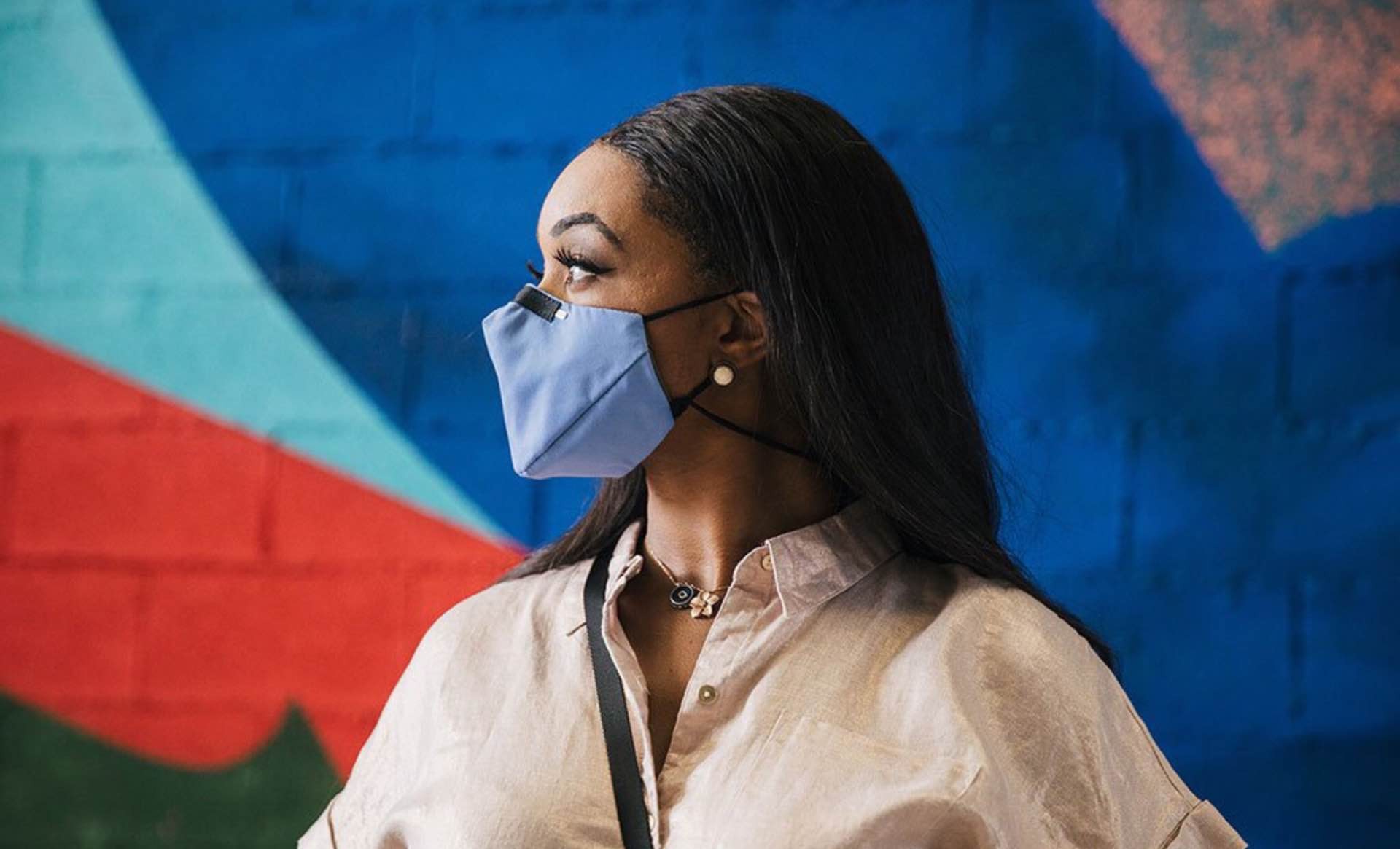 The V3 mask comes in two colors/sizes ($16 each):
Black + Olive in medium/large.
Ocean + Olive in small/medium.