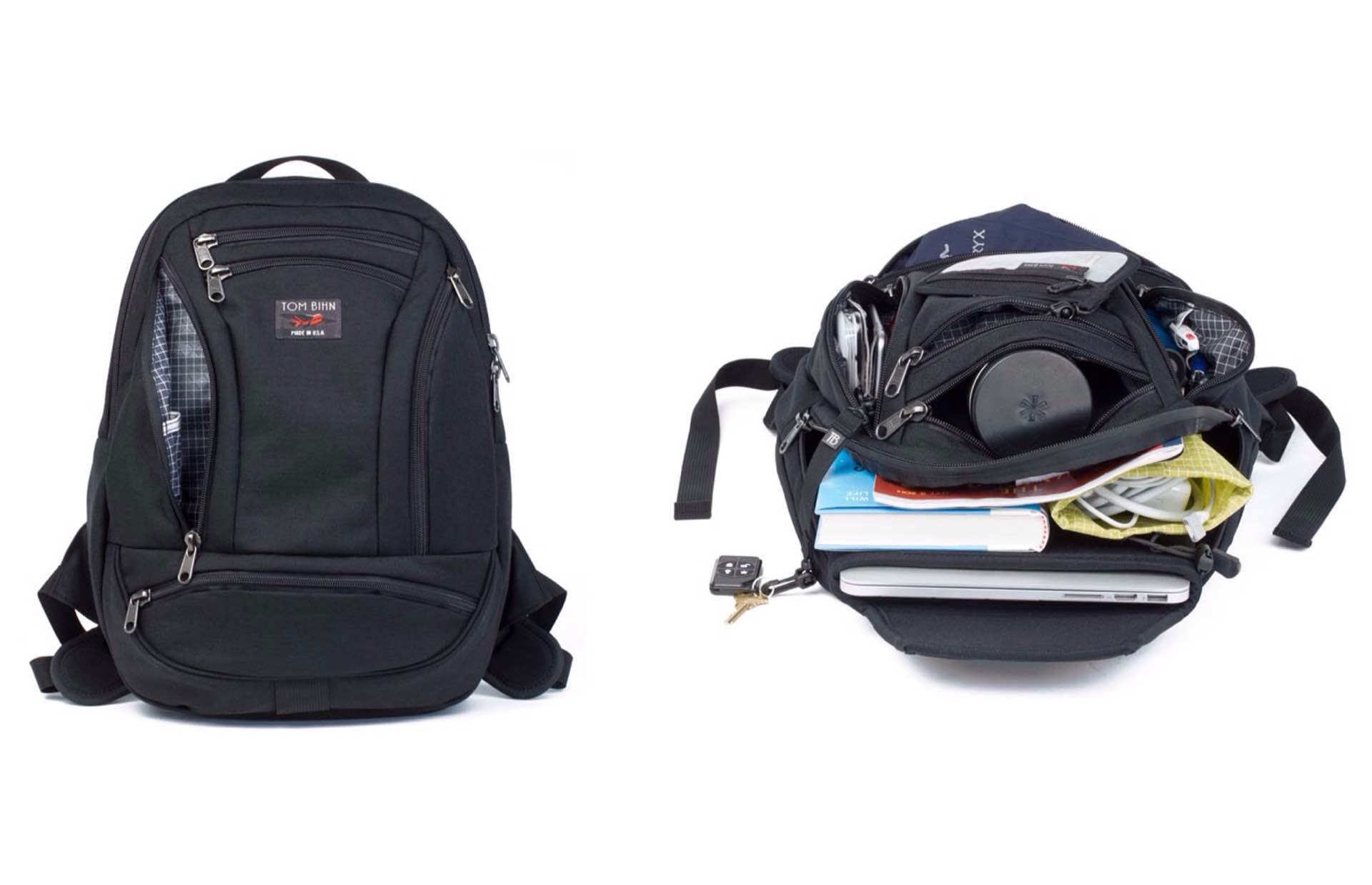 Tom Bihn Synapse 19 Backpack
Regular Tools & Toys readers may wonder if we're perhaps a little bag-crazed, and well, they wouldn't be wrong. There's just something about the idea of packing our stuff and blazing a trail that appeals to us. Plus, we're a little obsessive about organization.
(Is there any better feeling than finding the exact perfect way to fit all of one's gear into a single bag? I get goosebumps thinking about it.)
It is with that said that I point you to the Tom Bihn Synapse 19 backpack. A smaller version of the Synapse 25, this highly durable and compact bag is ideal for the lightweight traveler, student, city commuter, or day-hiker. Despite its small stature, it can hold a surprising amount of stuff. In fact, the company shot a handy video comparing the capacity of the Synapse 19 vs the Synapse 25.
The main compartment can comfortably house any of Apple's current MacBook models, along with notepads and such. An open-elastic-top pocket within the main compartment is great for an iPad Air or mini, or even an 11″ MacBook Air if you intend to carry two laptops for any reason. Tom Bihn recommends keeping such devices in one of their "Cache" protective sleeves, especially if you intend to store a hard water bottle or a hydration bladder in the backpack.
Other small pockets throughout allow you to store items like sunglasses, keys, writing utensils, a first aid kit, chargers and cables, a small camera, and an iPhone (which the right-side front pocket has a special interior sleeve for).
Get the Synapse 19 backpack for $170. If you want to upgrade to the Synapse 25, that'll be $195.