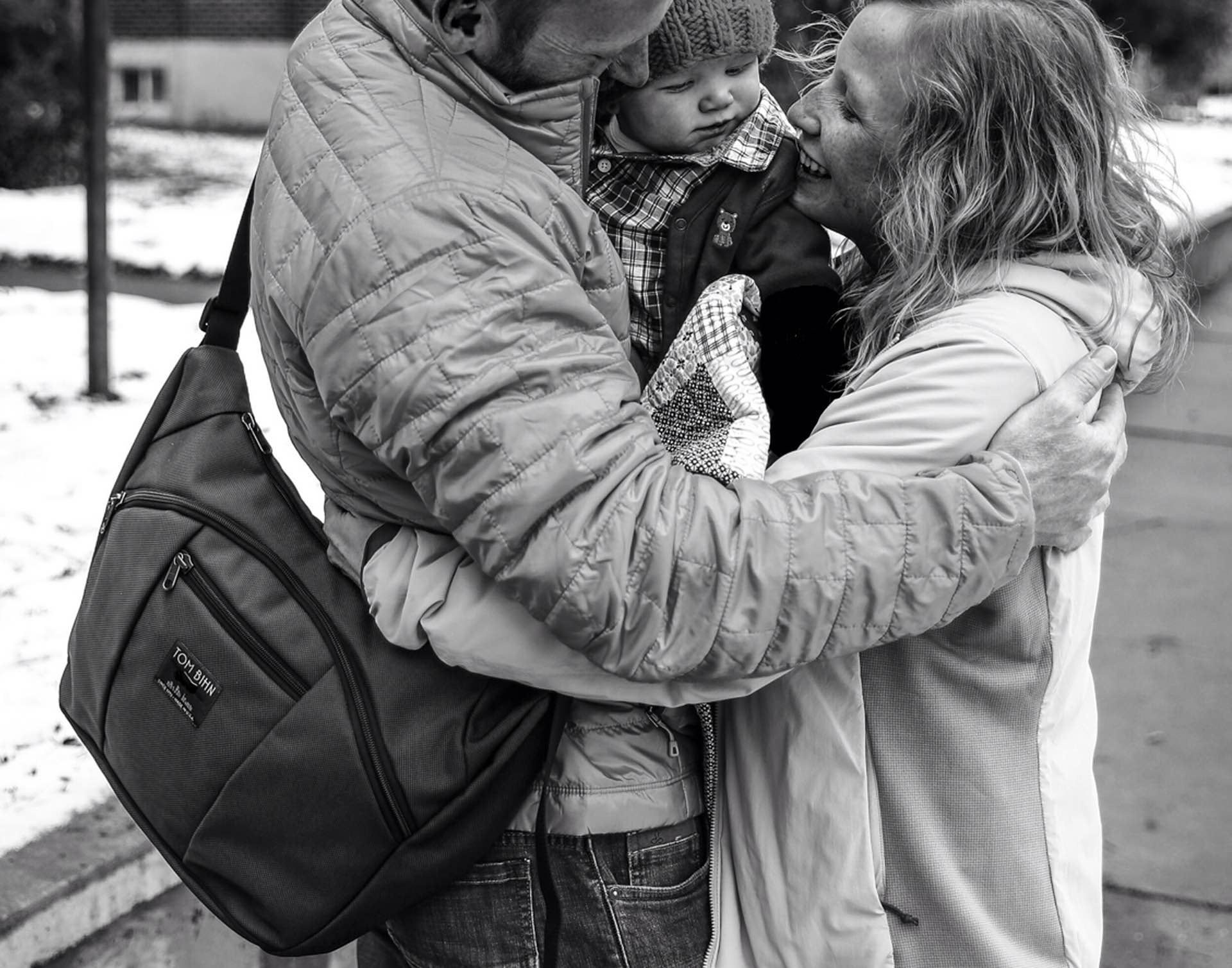 Tom Bihn Parental Unit Diaper Bag
When Tom Bihn — one of the best and most thoughtful bag-makers around — finally decides to make a diaper bag, parents (especially organization nerds like us) should pay attention. Their new, long-awaited Parental Unit diaper bag has the company's design signature all over it.
The front and back of the bag both have gently curved zippers that open to generous compartments, which themselves are divided into three vertical pockets — the middle one being the largest. The middle pouch is best suited for diapers, wipe dispensers, and/or a changing pad, while the two other pockets are great for bottles and snacks.
The top center compartment is a large space with two inner open-top pockets, one on either side. Those two pockets can be snapped together in the middle, dividing the whole compartment into four approximately same-sized pockets. Great for organizing clothes, toys, more diapers, and whatever else you may need to carry around on outings. You can see how it all works in Tom Bihn's video trailer for the bag.
The Parental Unit is made from durable 1050 ballistic nylon, lined with 200d Dyneema/nylon ripstop, and comes in several gender-neutral colorways.
Get it for $140 at Tom Bihn.
Note: As of this writing (Dec 3rd, 2014), Tom Bihn says the Parental Unit is on backorder "until early December" so I'd imagine orders will start shipping out in the next week or two.