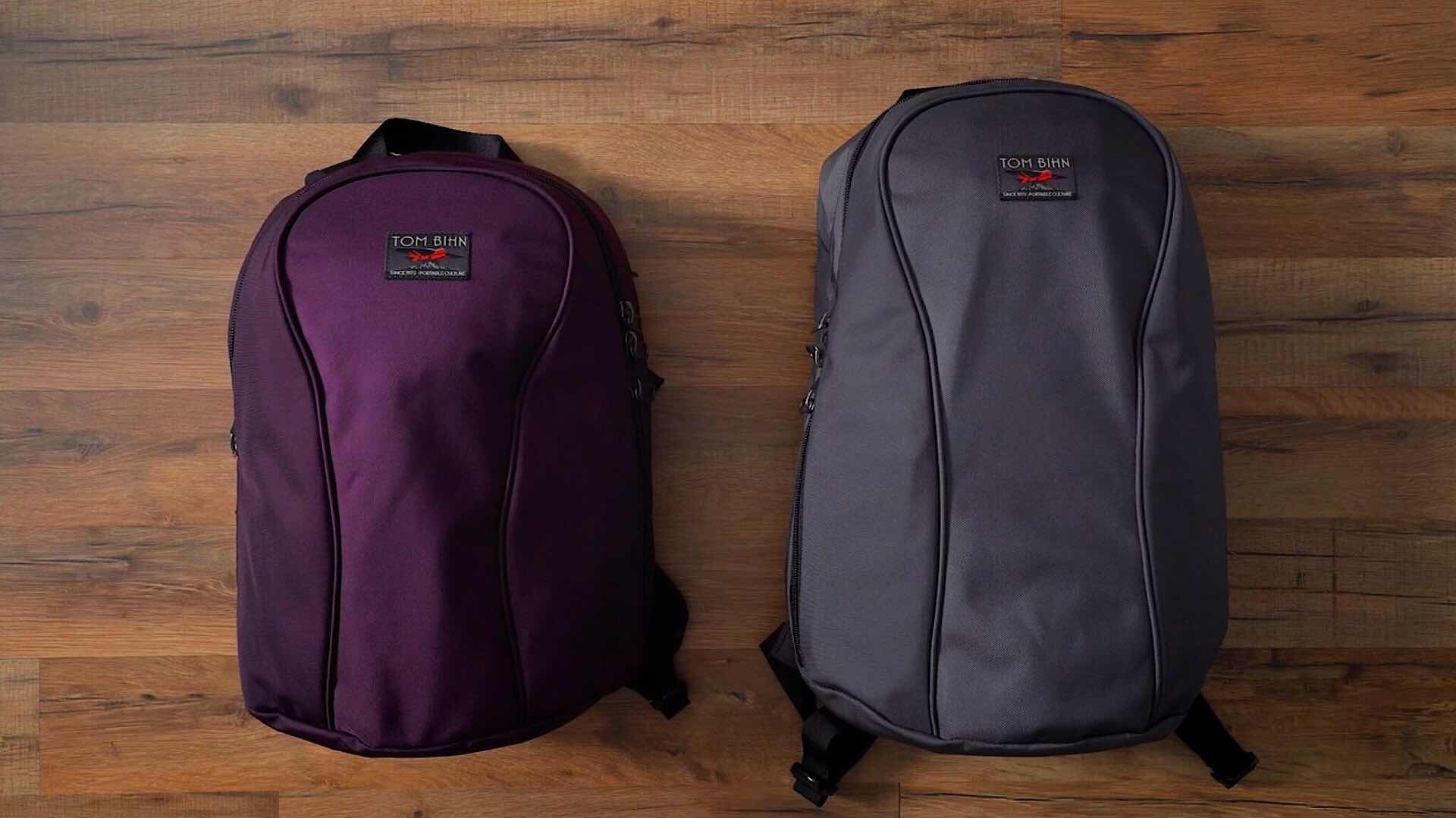 Tom Bihn "Luminary 12" and "Luminary 15" Backpacks
A few months ago, our friends at Tom Bihn released the updated Luminary 12 backpack along with its new bigger sibling, the Luminary 15.
If you owned the previous edition of the Luminary 12, which was designed to be a smaller bag for urban adventures — perfect for museums, cafes, restaurants, pubs, and galleries — this is what they changed:
The zipper sliders for the side pockets now close to the top rather than to the bottom. (This might've seemed counterintuitive to some folks before.)
Those same side pockets are deeper (wider) so they can accommodate a wider variety of phones (including gigantic ones) and other devices smaller than a full-size iPad.
The piping/trim is now color-matched to the bag's main exterior color.
A small zippered pocket has been added to the inside upper front for storing items like AirPods, protein bars, etc.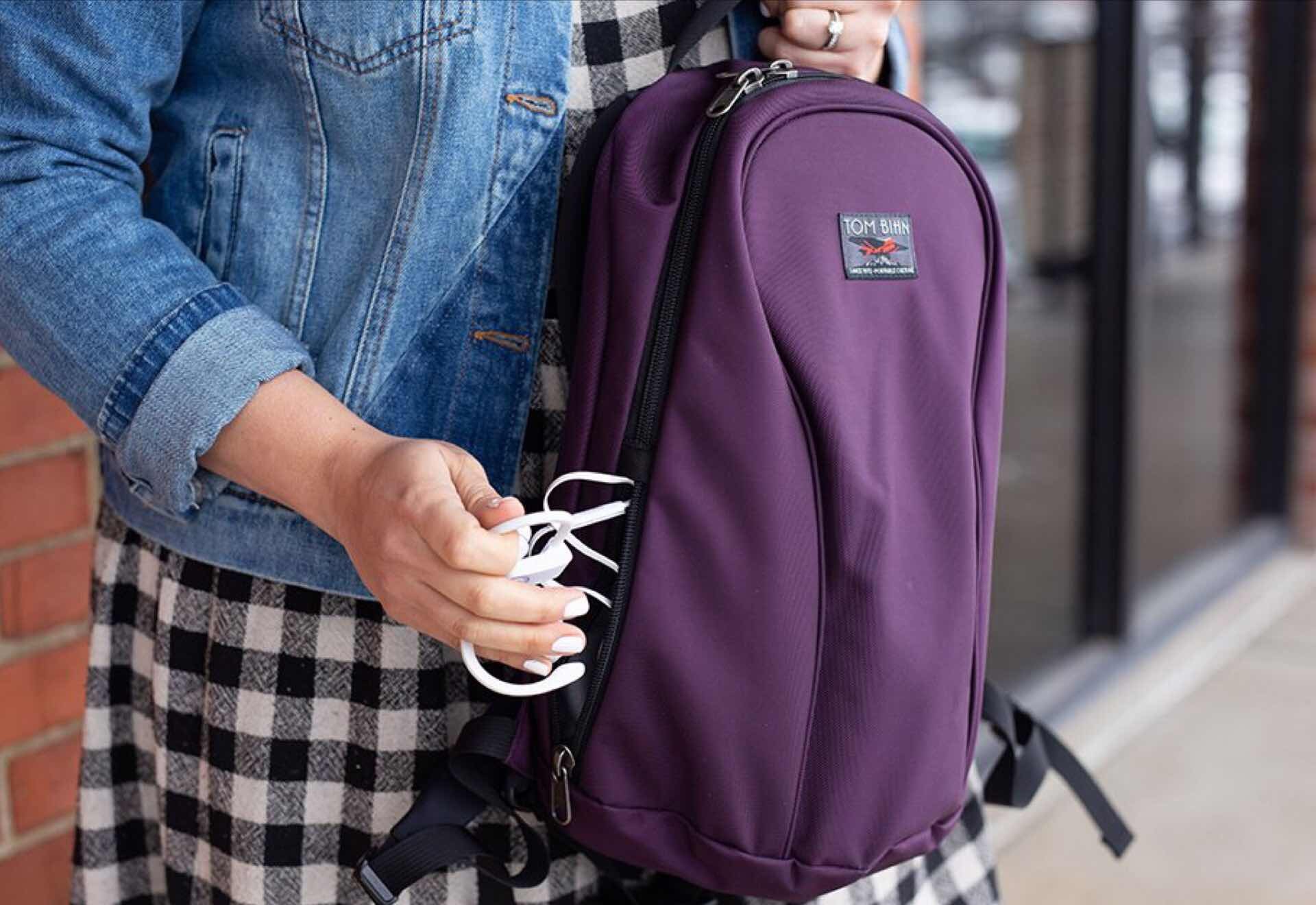 Like the previous version, the L12 has an inconspiculous zippered foam-padded pocket on the rear of the bag that can fit a 10.5″ iPad Pro. As for the Luminary 15, it's approximately 15% taller and 10% wider than the L12 — without sticking out from your back any more than before — and its own padded back pocket accommodates laptops up to the size of a 13″ MacBook Pro.
Inside the main compartment of either bag you'll find a zip-away mesh divider that creates three vertical spaces for organizing and holding stuff securely, as noted in this guest review by former Tom Bihn employee Hollie Butler:
At first glance the main interior compartment, with its three sections, might seem a bit strange. You might be tempted to unzip the center section to open the bag up, but before you do….try it. The center section is perfect for a water bottle, and those of us who love our Synapses know the joy of a water bottle nestled securely in the center of our bag, and I love that we have this feature in a second backpack. If you don't carry a water bottle, the center pocket is perfect for a stuff sack, or a jacket rolled up.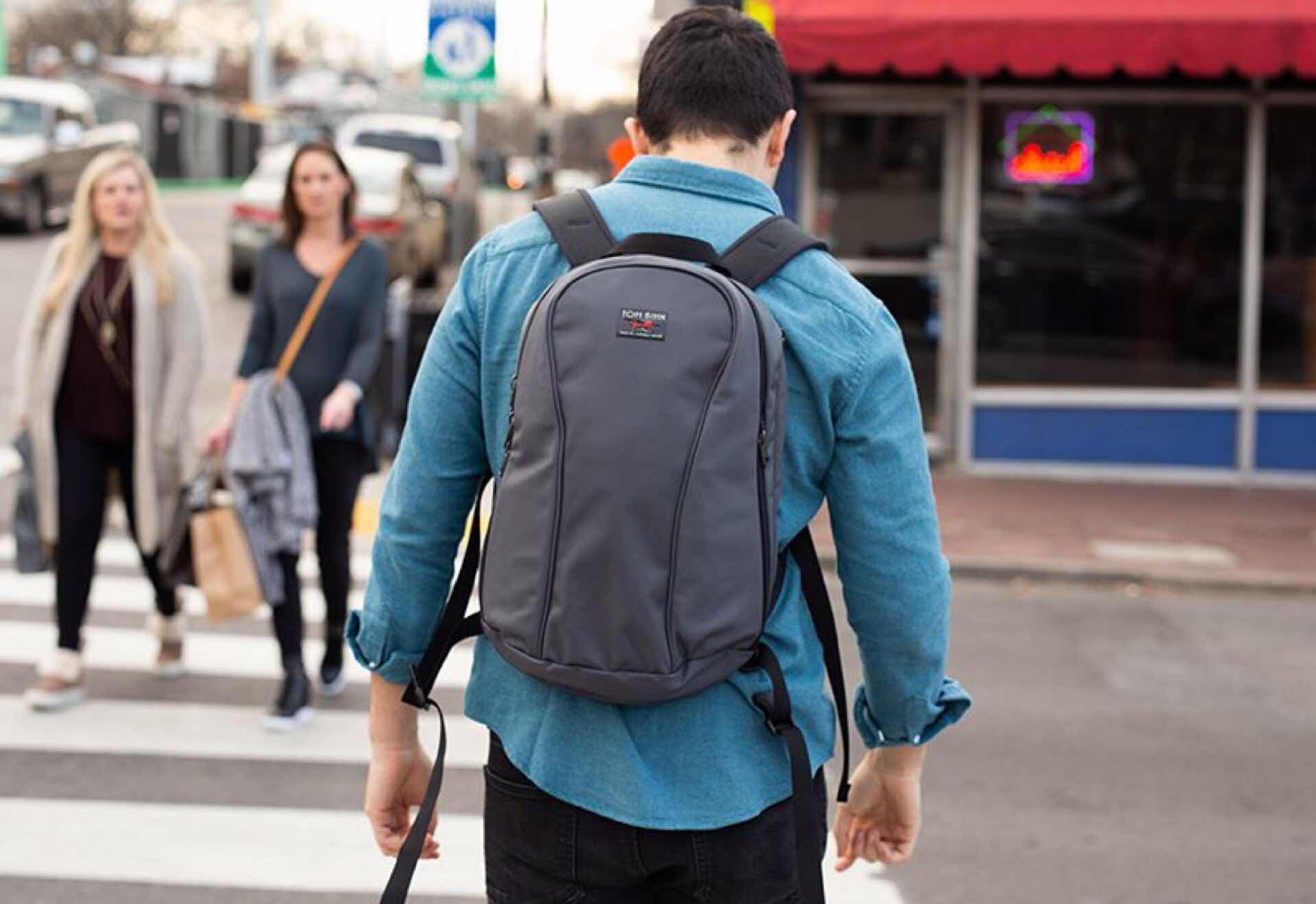 Both bags have exteriors made from 525d ballistic nylon and lined with 210d ballistic nylon. What that means for you is that the bag will hold up to whatever abuse you throw at it, and the exterior in particular is treated with an environmentally friendly water-repellant coating, so you can get rained on and feel fine about what's in your bag.
You can get the Luminary 12 for $130 and the Luminary 15 for $140.