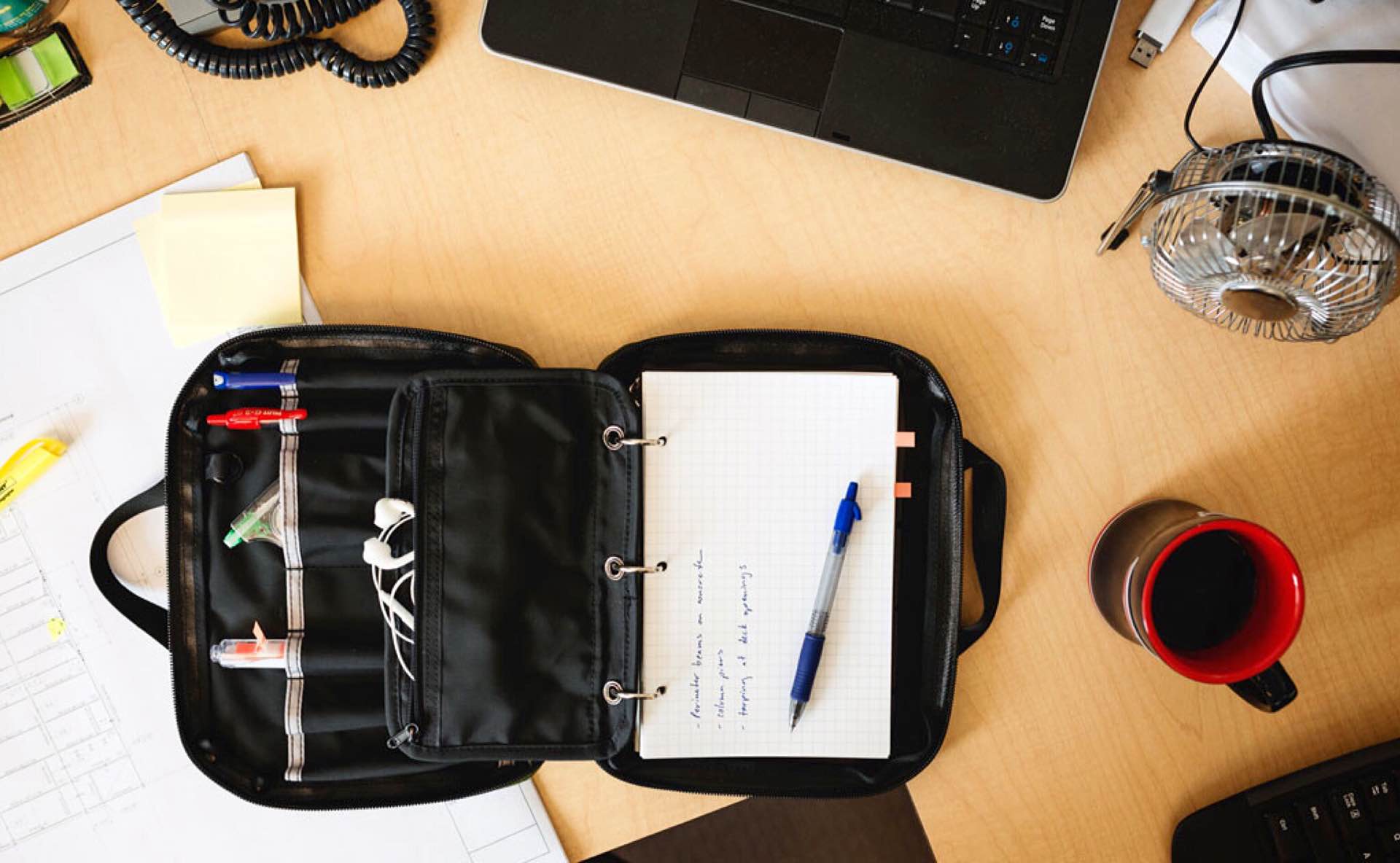 Tom Bihn Field Journal Notebook
A few months ago, Tom Bihn announced that they'd be re-introducing the formerly-retired Field Journal Notebook to their product lineup (bold emphasis mine):
The Field Journal Notebook remains as it was: designed originally for biologists and geologists working in the wilderness, the Field Journal Notebook is a useful tool for artists, writers, and anyone who, for reasons aesthetic or practical, wants an alternative to electronic devices. Essentially, the Field Journal Notebook is a compact, portable, weatherproof, zippered notebook for note-taking, journaling, or sketching.
Rather than simply bringing an old product back from the grave, they decided to sweeten the deal by also offering two optional organizational inserts, which sport different features on their fronts: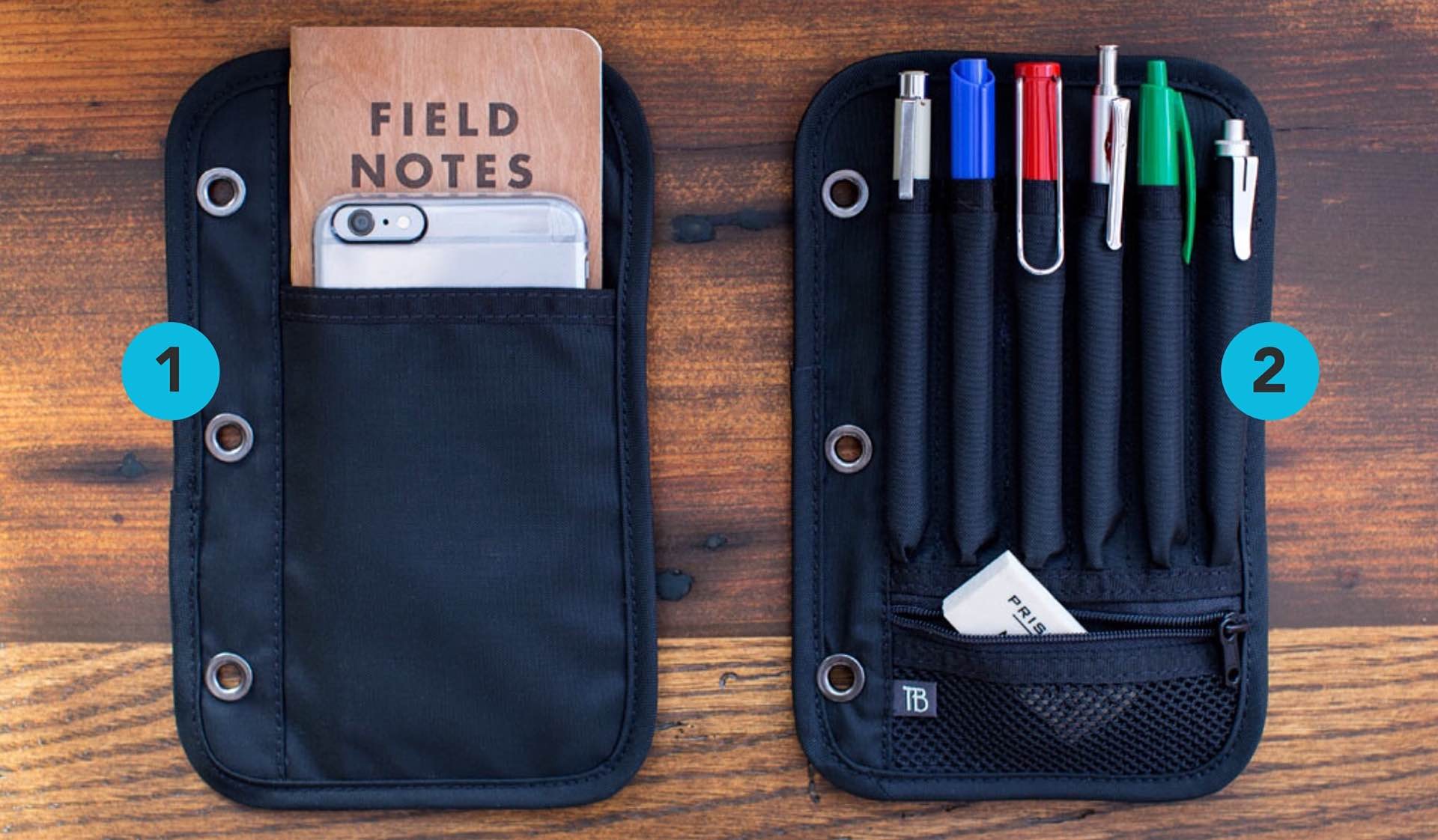 Pocket — An open-top pocket which nicely fits a Field Notes memo book or an iPhone 6 Plus.
Pen/Pencil — Six pen/pencil slots with a tiny zippered pocket below (perfect for erasers or earbuds).
Both types of inserts feature a length-wise zippered pocket on the back for additional storage. I should mention now though that as of this writing (June 6th, 2016), these inserts are currently in production and not yet available for purchase:
We're making this bag in our Seattle factory and expect it to be available for order within the next 2–12 weeks.
That said, you can order the Field Journal Notebook for $90 now if you wish, and/or wait a few weeks for the inserts to become available. There's an email form on the organizer insert store page so you can be notified when they're in stock.
---
Side note: Brad Dowdy of The Pen Addict wrote a great review of the Field Journal Notebook.