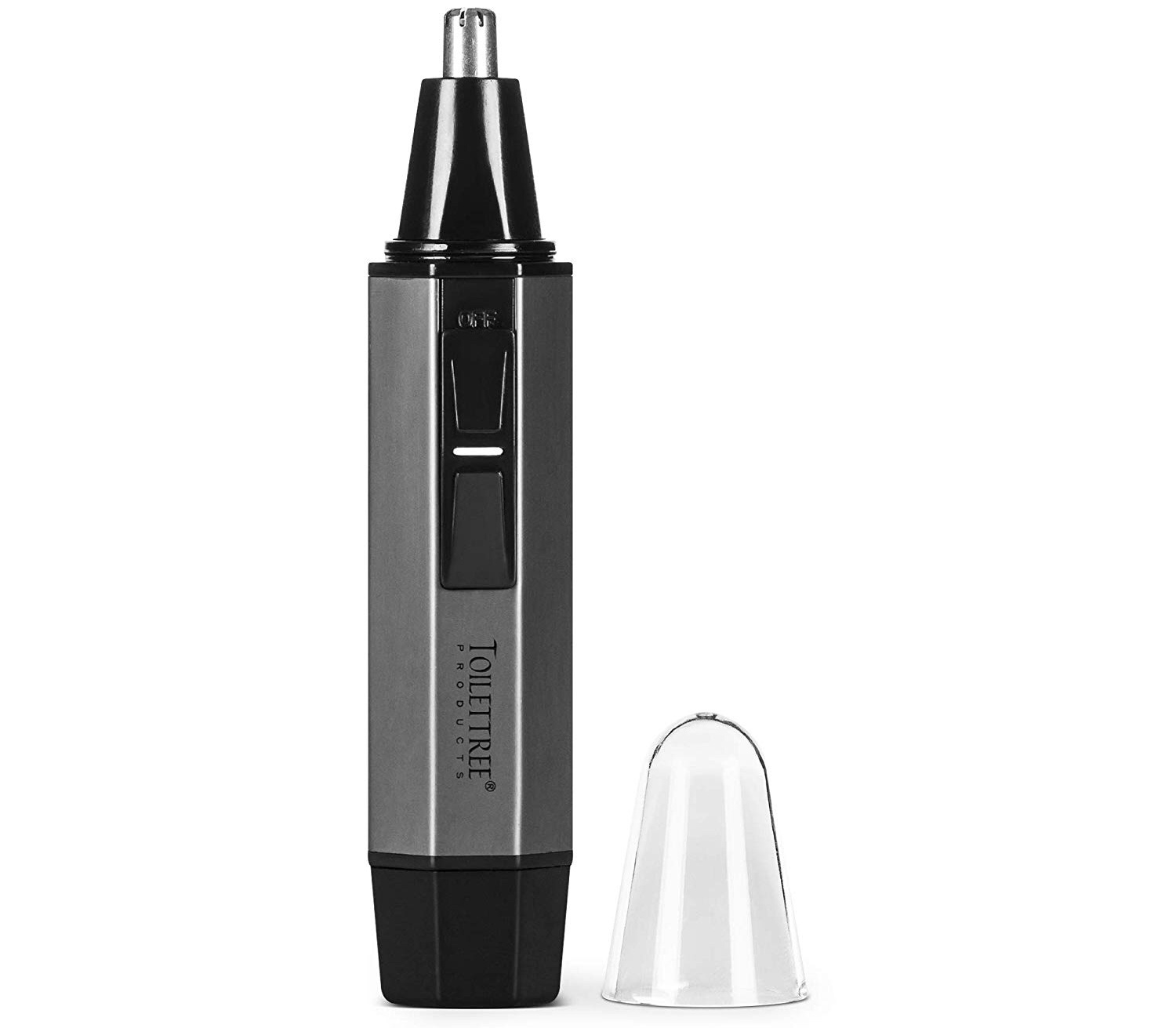 ToiletTree Nose Trimmer with LED Light
Ever used a low-quality nose trimmer that can't get the job done, either because it just plain sucks at trimming or because you can't see what you're doing up there? ToiletTree Products makes an awesome nose trimmer that's made from high-quality steel rather than having a cheap plastic body. It has a bright LED light that comes in handy when you need to get at those hard-to-reach and hard-to-see hairs.
It's a cordless battery-operated unit (you'll have to provide your own AA battery) that's water-resistant enough to use in the shower, so you don't leave a bunch of hairs around your bathroom sink. The stainless steel rotary blades are just as high quality as the body, offering a smooth trim without pulling hairs. They also allow hairs to come in from the tops and the sides, leaving fewer strays behind.
This is a useful tool for grooming not only your nose, but your eyebrows, beard, and ears. Get it for $18 on Amazon.