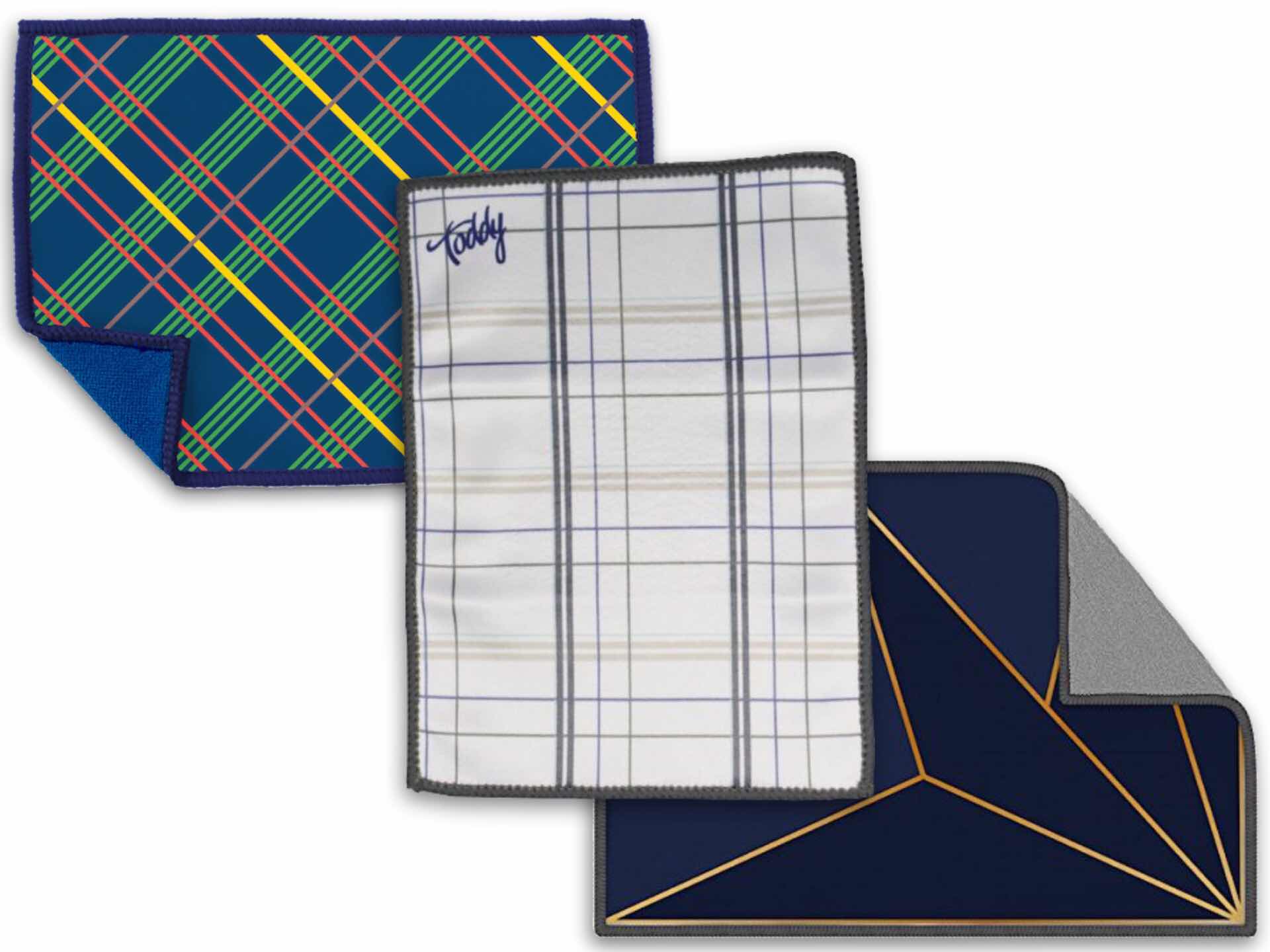 Toddy Gear's Microfiber "Smart Cloths"
One of my little daily battles is with the oils and smudges that accumulate on my iPad and iPhone screens as I do my work and such. Same goes for fingerprints on my eyeglasses. One of the smarter solutions I've seen are Toddy Gear's microfiber "Smart Cloths", which are plush on one side for cleaning) and silky on the other (for polishing).
In addition to working on device screens and eyeglasses, they also happen to work well on watch crystals, camera lenses, car dashboards, kitchen appliances, and more. They've got loads of colors/patterns to choose from too, most of which are $10 a pop. I'm partial to the "Mad for Plaid", "Silent Night", and "Knurd" ones myself. Some of these you could probably get away with using as pocket squares.
If the selection on Amazon isn't quite to your taste, check out the collection on Toddy Gear's own site, where you've got even more options to choose from, including designs based on famous works of art.