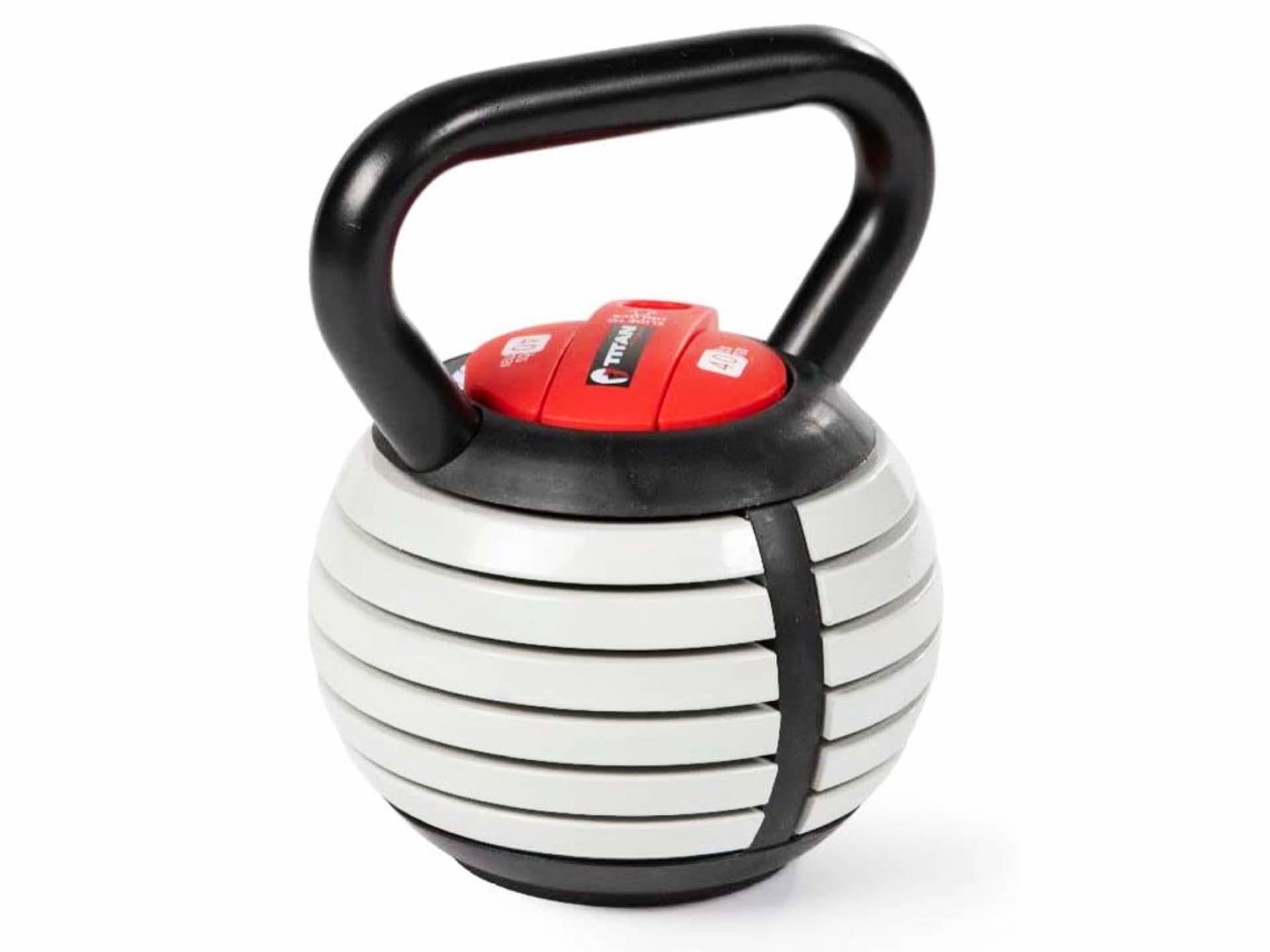 Titan Fitness 10lb–40lb Adjustable Kettlebell Set
You may have heard of adjustable dumbbells before, but did you know there are also adjustable kettlebells? The concept is the same, just in a different form factor: You add or remove weighted plates from the core body as needed, which in this case offers you a range between 10 pounds (body alone, no plates) and 40 pounds (all six plates added).
It's been generally accepted for a while now that kettlebell exercises are among the best "bang for your buck" full-body strength training tools, whether you're a beginner or an advanced athlete. And having a single kettlebell that adjusts with you along the way is way better than cluttering up your home gym with a collection of separate weight levels.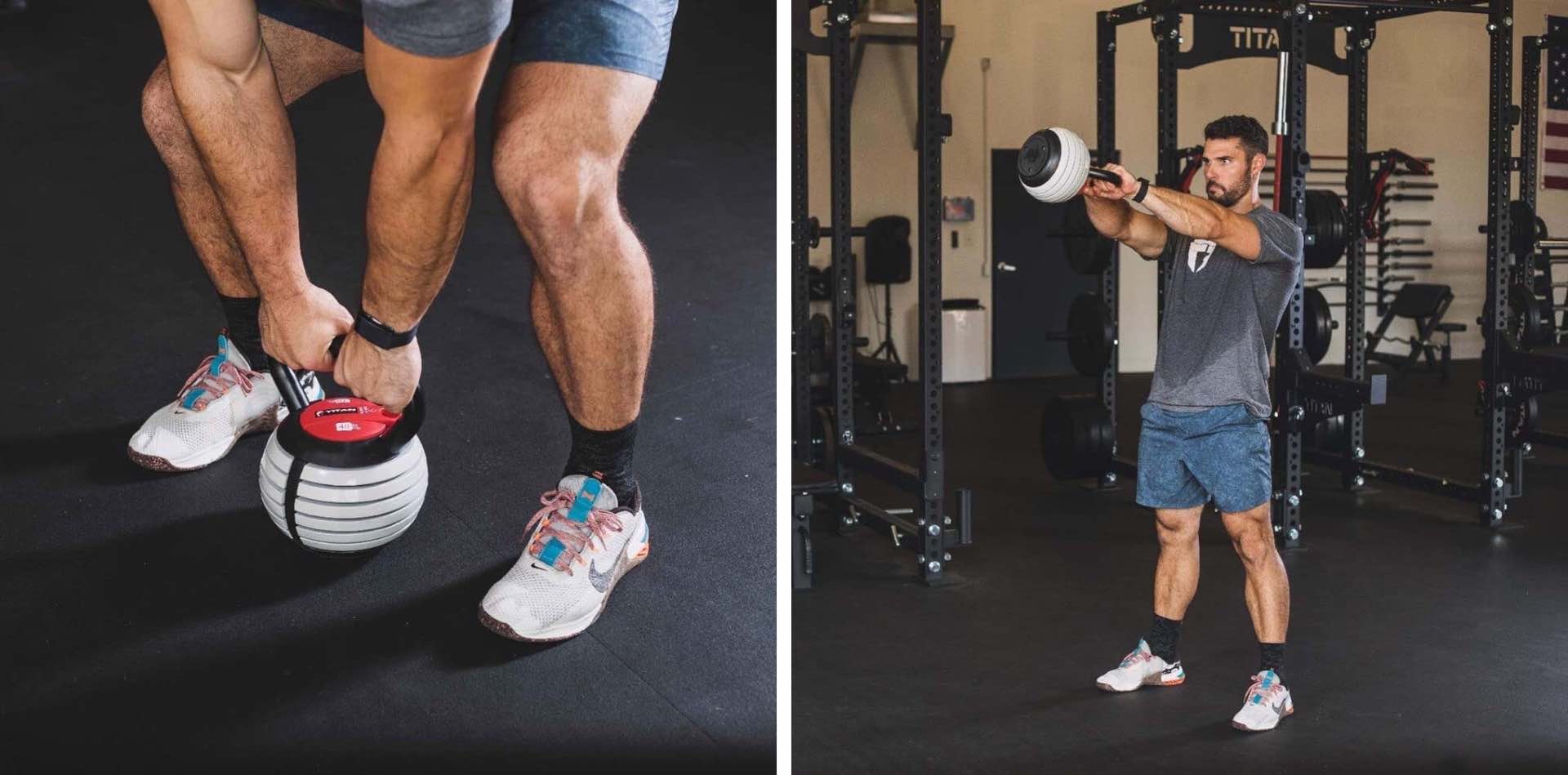 Changing/adjusting the plates is quick and easy to do thanks to the swivel locking mechanism on top (that red bit in the center), and once locked back, they stay secured well. The powder-coated cast iron handle also provides a smooth and comfortable grip while you exercise, but at 38mm in diameter, it is a bit on the wide side for some users, so do consider that when buying.
Get this adjustable kettlebell for $100 on Amazon. (Pro tip: Keep an eye on those two screws that connect the handle to the frame. You may need to re-tighten them from time to time.)