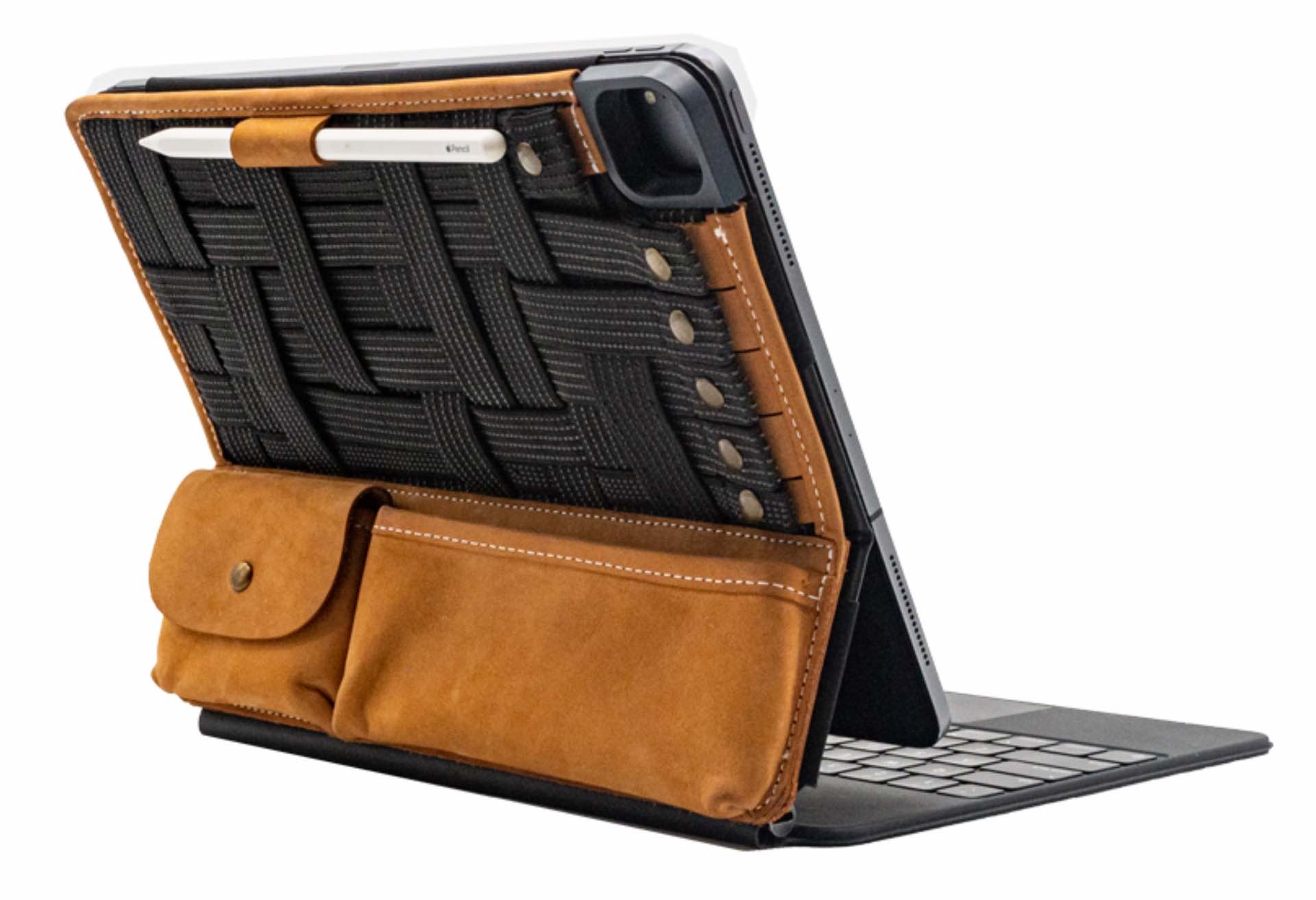 tinyRigs "oriGrid Classic" Organizer for iPad Pro + Magic Keyboard, Smart Folio, or Smart Keyboard Folio
The "oriGrid Classic" organizer by tinyRigs is an ingenious and fashionable way of adding physical storage onto the back of your iPad Pro, as long as it's paired with a Magic Keyboard, a Smart Folio, or a Smart Keyboard Folio.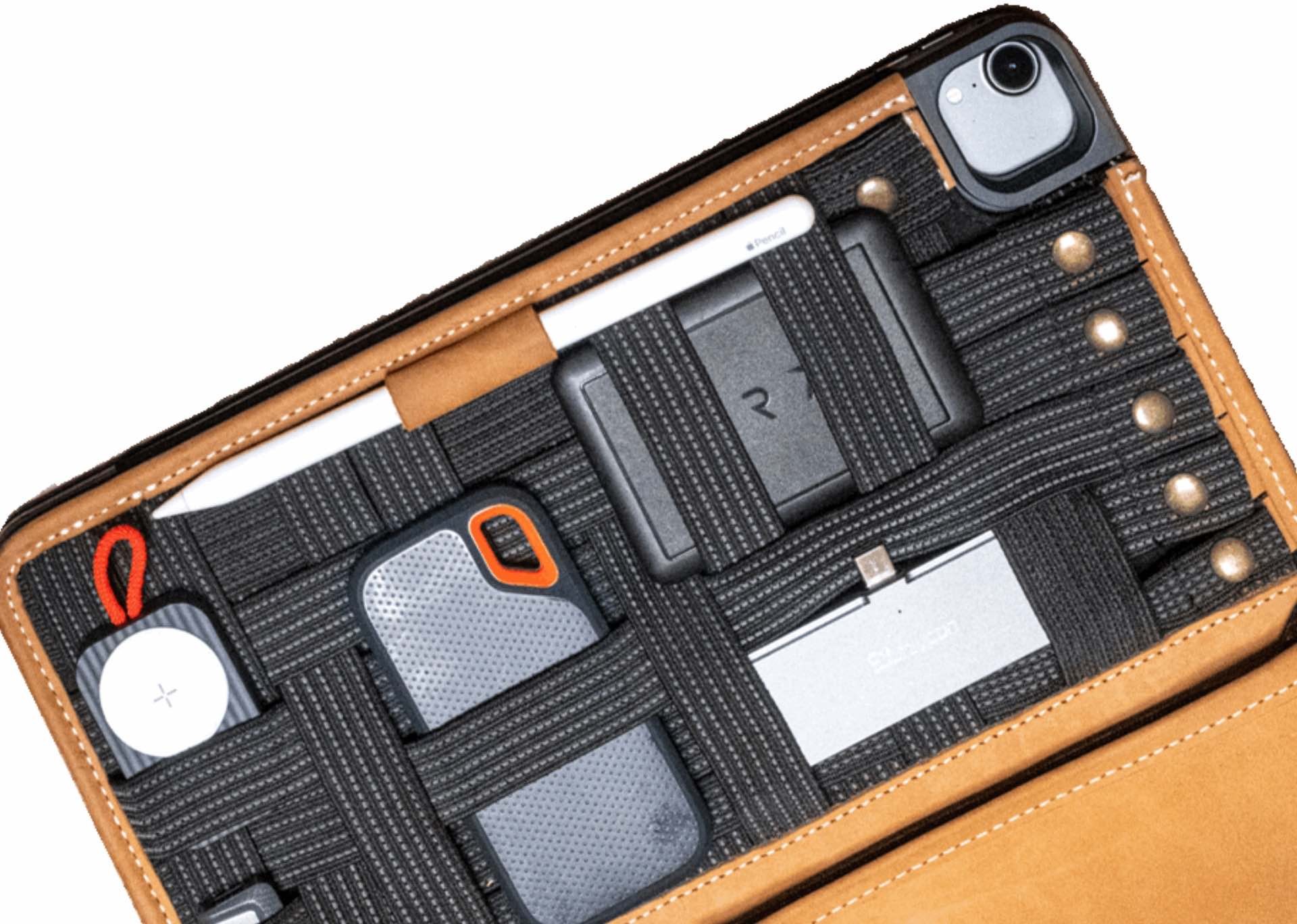 Available in both 12.9-inch and 11-inch variations, the oriGrid features both a mini elastic band organizer area (à la the Grid-It) — perfect for small external drives, chargers, cables, etc — and some leather pocket storage that's cleverly placed so that the unit bends perfectly as you tilt your screen forward or back.
What's extra cool about the elastic grid is that you can customize (i.e. "reweave") it to your liking and needs, thanks to the snap buttons at the ends of the bands.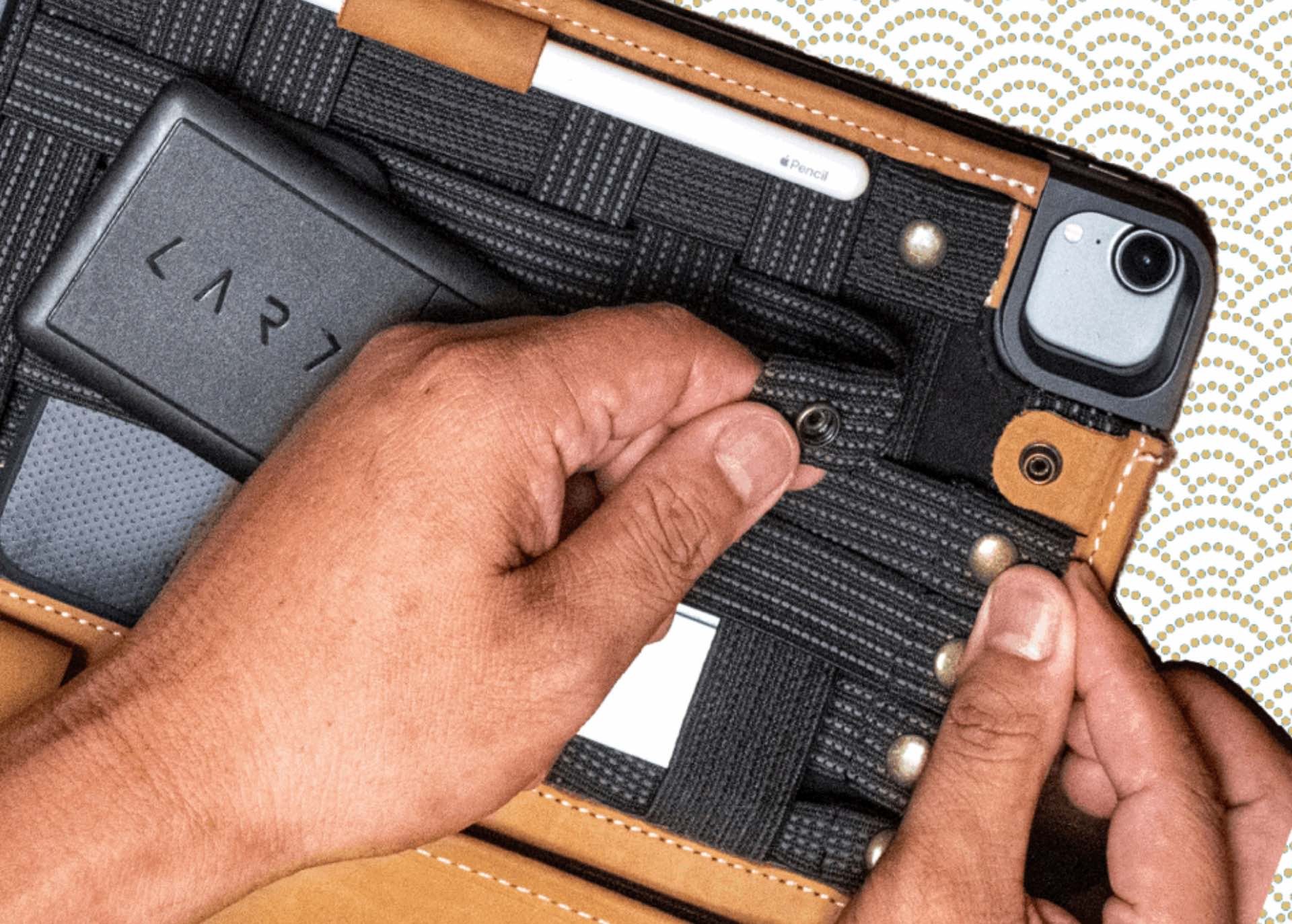 The oriGrid fits very snugly onto the Magic Keyboard/Smart Folio/Smart Keyboard Folio, but is still relatively easy to take back off if needed. Both sizes include an Apple Pencil loop up top. The main difference between the sizes is that the 11″ one has a single zipper pocket all the way across, while the 12.9″ one is divided into a smaller button-snapped pocket and a medium-length slip pocket.
Essentially, this organizer may just remove the need to carry a bag around most of the time. Just grab your iPad Pro and head out the door, with all your necessary accessories held right there on the back of it.
You can get the leather oriGrid for $43–$46 on Amazon depending on size. They also offer a series of canvas editions that run for around $32–$36 and come in colors like black, soft ivory, army green, grey, and sky blue.