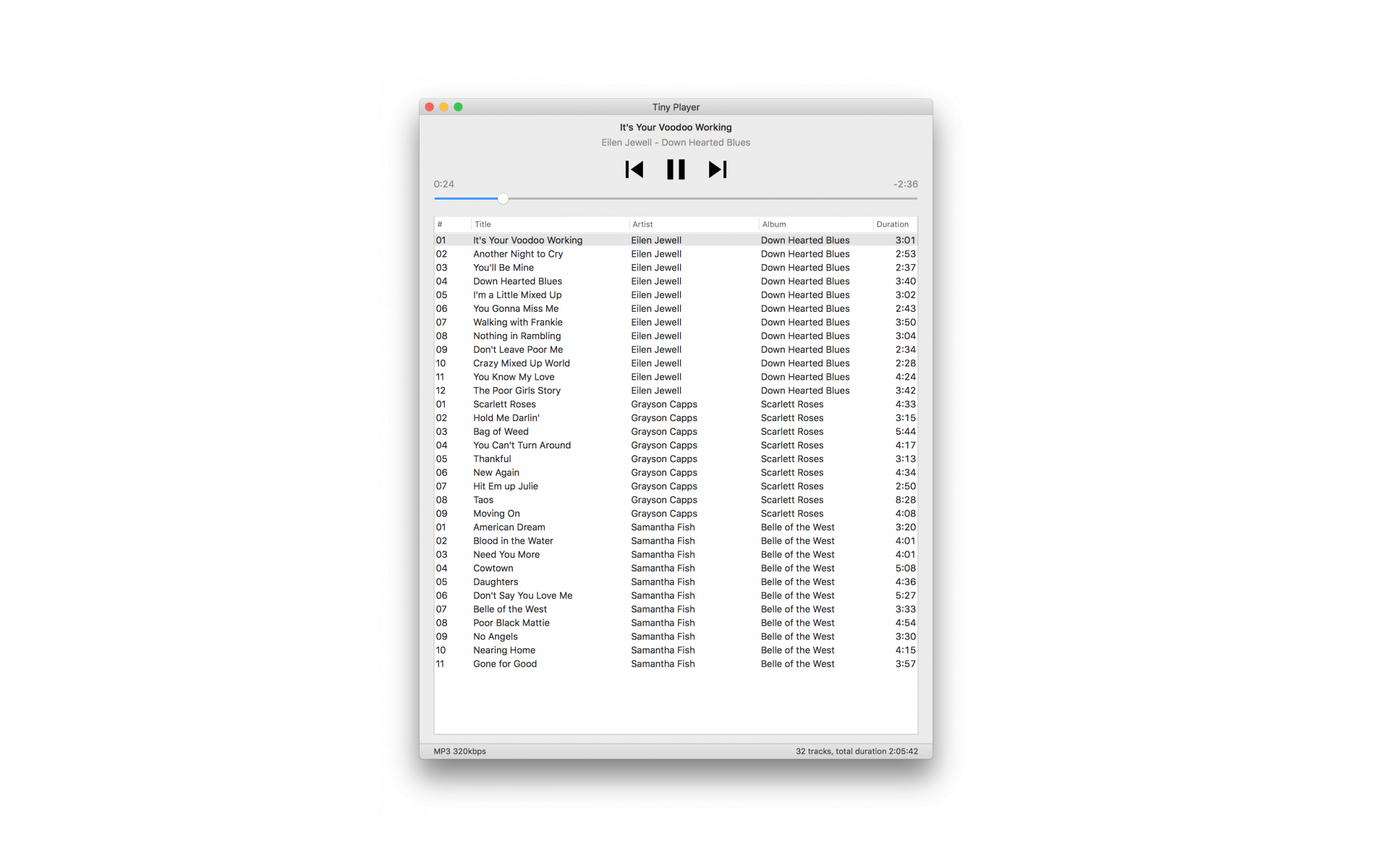 Tiny Player for Mac
While I love Apple Music and Spotify, some people prefer local MP3 files (without the bloat of iTunes). Tiny Player for Mac is a great option to try out.
Tiny Player supports MP3s, FLAC files, AAC, and WAV. It has playlist support as well. I'm all in on streaming music, but if you want local media support, check out Tiny Player.
Tiny Player is a free download.