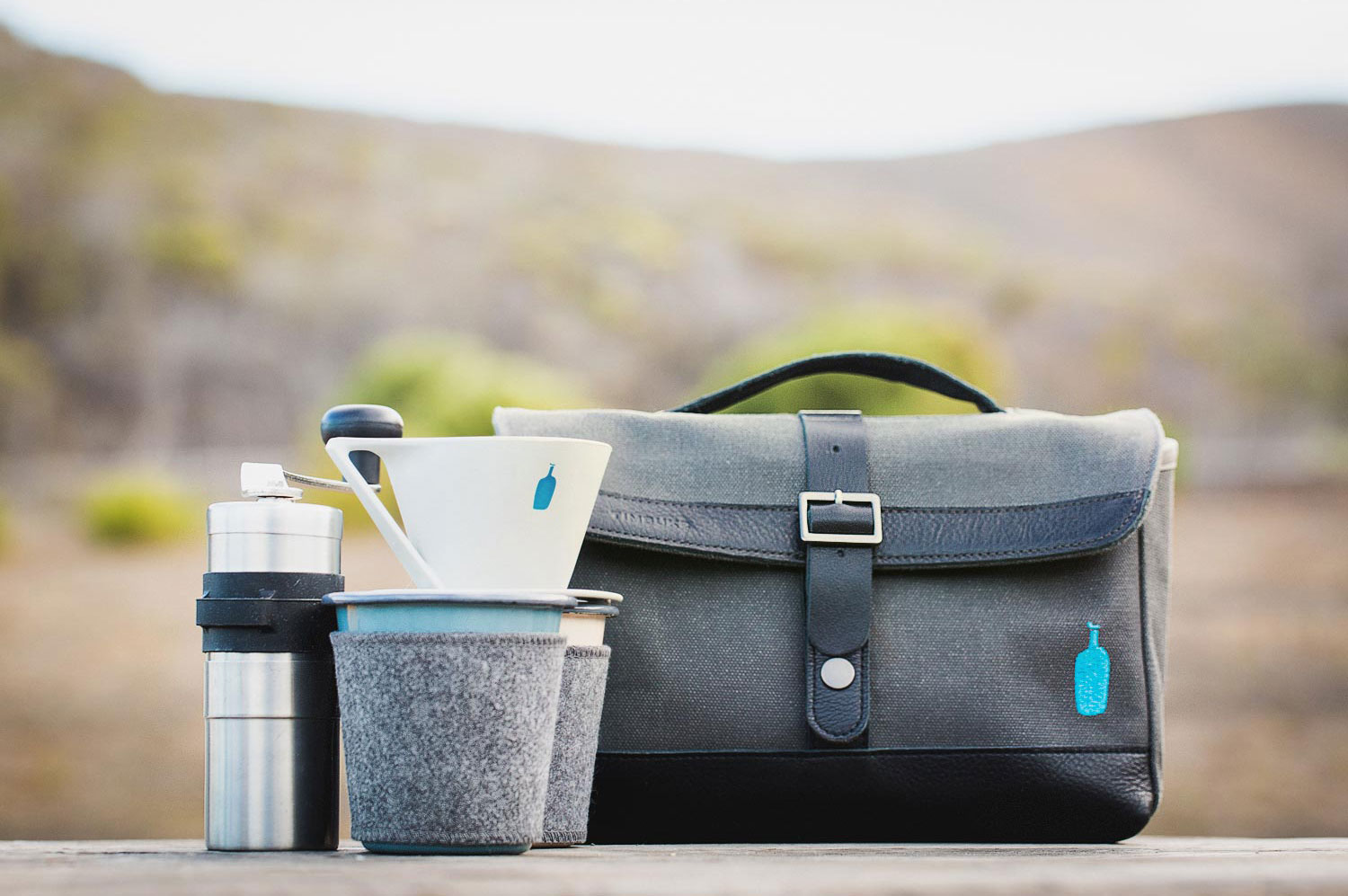 Timbuk2 x Blue Bottle Travel Coffee Kit
Yesterday saw the release of the Timbuk2 x Blue Bottle Travel Coffee Kit, which is exactly what it sounds like—a Timbuk2 bag full of coffee gear. The only piece of the puzzle you have to sort out is hot water (something I've also struggled with as I've attempted to concoct my own travel coffee kit).
Each kit contains:
2-oz sample of Blue Bottle's Three Africans drip blend and a coupon for a discounted subscription
Porlex Mini stainless steel hand grinder (normally $45 on Amazon)
Blue Bottle travel-sized pour-over dripper
Falcon Enamelware tumblers with custom Timbuk2 zarfs
100 compostable, hemp-based #1 filters
Timbuk2 14-oz waxed canvas travel bag with leather trim and embroidered bottle insignia
These kits are available online for $179 (including shipping), and at a limited number of Blue Bottle stores. Shipments are expected to go out in late October 2014.