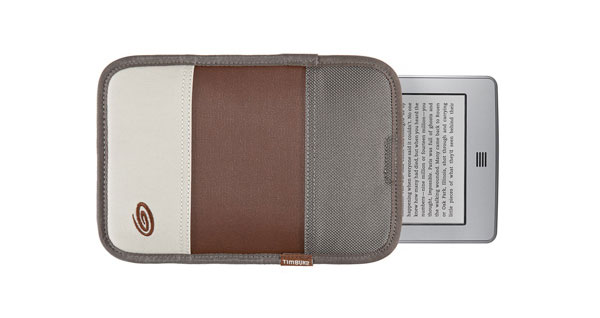 Timbuk2's Slim Sleeve for Kindle and Kindle Touch
It's no secret that I am a fan of Timbuk2. Well, they just came out with this ultra thin sleeve that is designed specifically for the Kindle and the Kindle Touch. The Slim Sleeve is padded with high-density foam, so it stays ultra thin and light yet provides ultra protection. The inside is lined with a scratch-resistant Tricot lining, and the opening is held in place by velcro, which means it's easy to get the Kindle in and out of the sleeve.
Moreover, they're available in Timbuk2's trademark 3-color design patterns in either brown, red, blue, or black color palettes, and they are very reasonably priced.