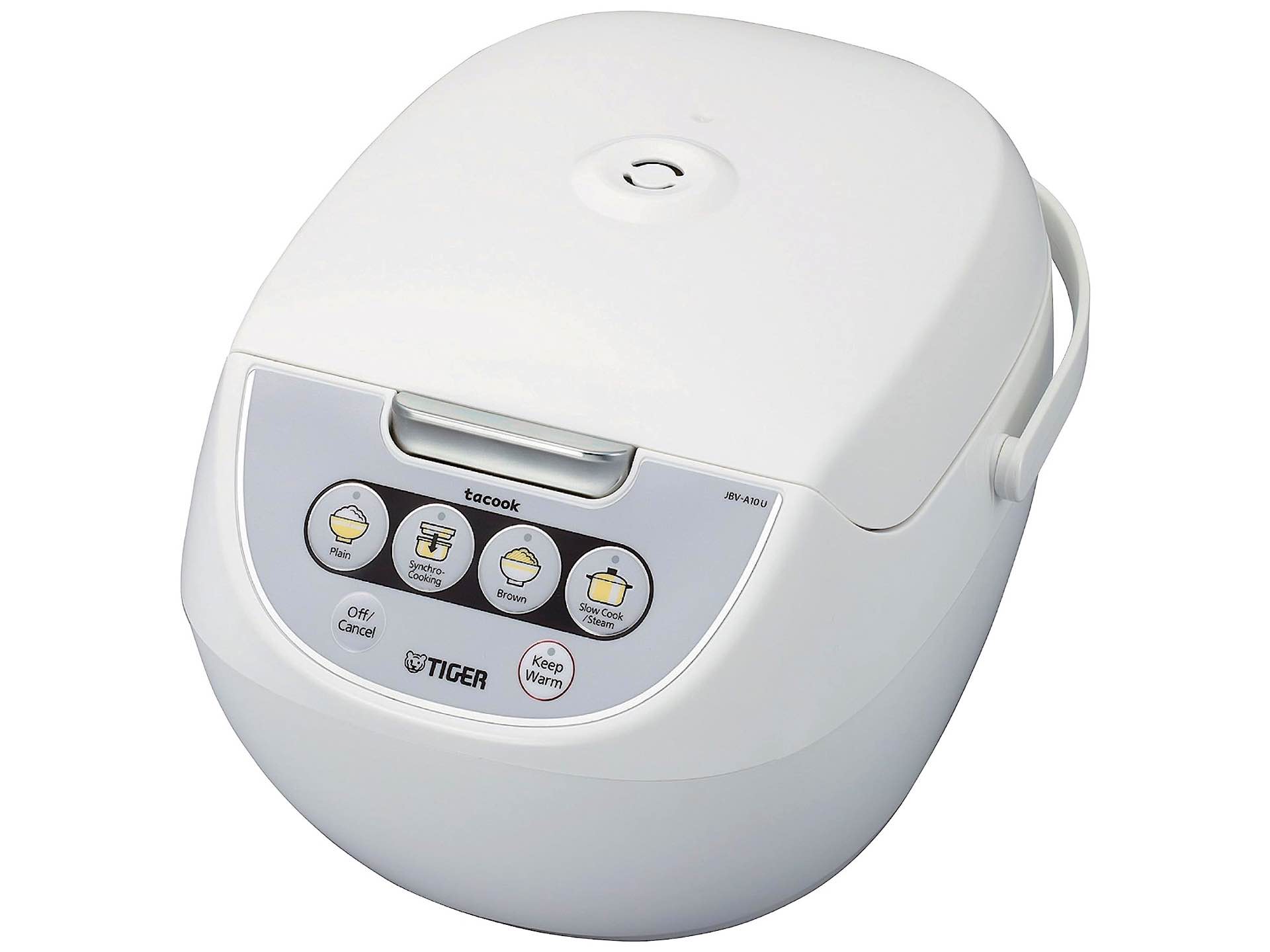 Tiger JBV-A10U 5.5-Cup Micom Rice Cooker
There once was a time when the act of cooking perfect rice was something of an art form. And for some people (like high-end sushi chefs) that is still the case.
Thankfully, the rest of us no longer need to study and practice for years — or even so much as start a timer with a pot on the stove — to get it right. With the press of a button, you can enjoy perfectly cooked rice every single time thanks to Micom rice cookers like this one from Tiger.
The 'Micom' is short for 'microcomputer', which is something the cooker uses to automate aspects of the rice preparation process and generate consistent results across various types and quantities of rice.
Also, if you look closely at the photo above, you'll see the word 'tacook' printed above the control buttons. That's a feature that lets you simultaneously cook rice in the bottom inner pot and steam an entrée in a basket on top, as demonstrated in this video:
They offer a free downloadable cookbook with nearly two dozen such synchronized recipes to try.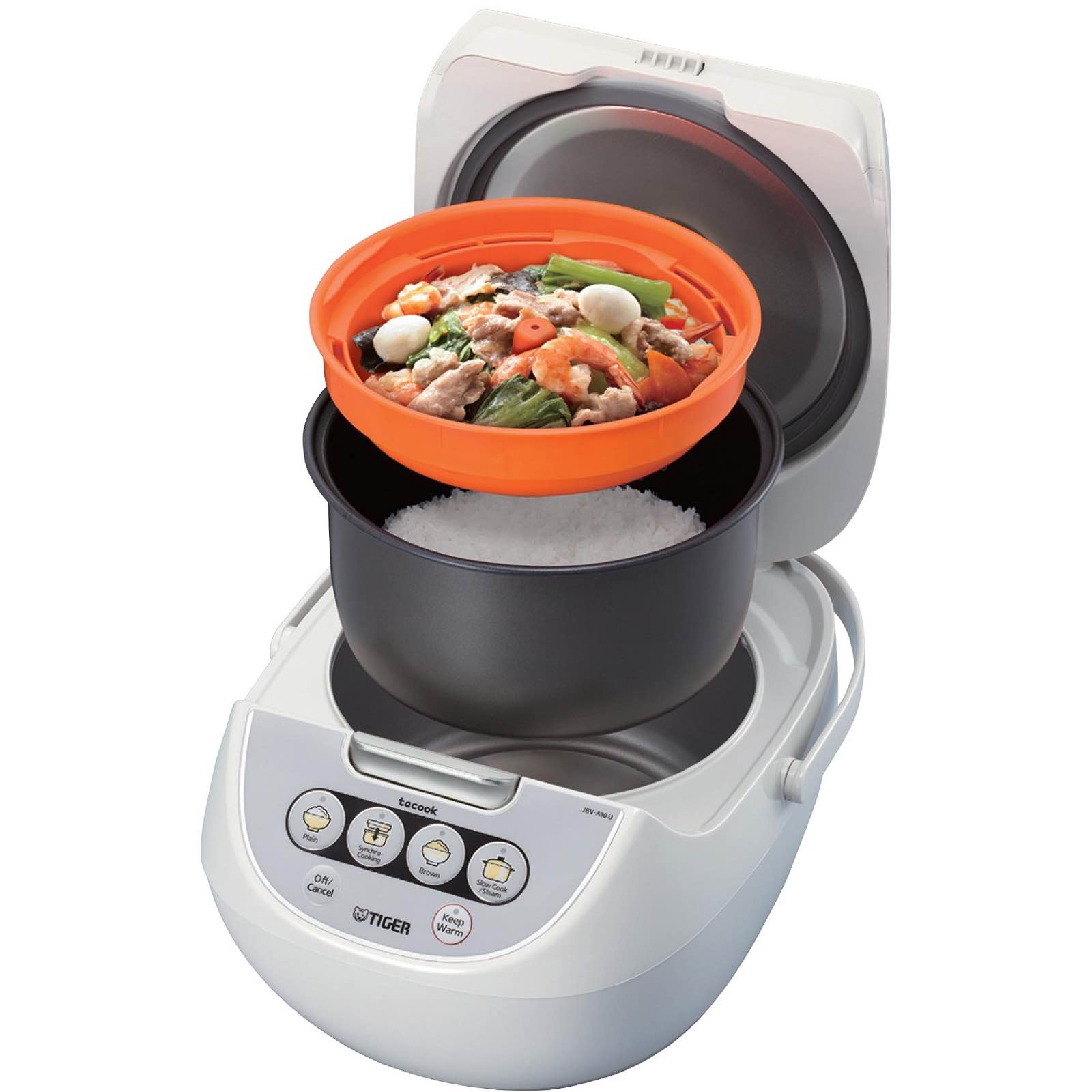 Normally the 5.5-cup model of this rice cooker would be listed for $100, but as I write this on July 6th, 2023 you can get it for just $80 on Amazon. You can also get the 10-cup version at a similar discount (currently priced at $92).