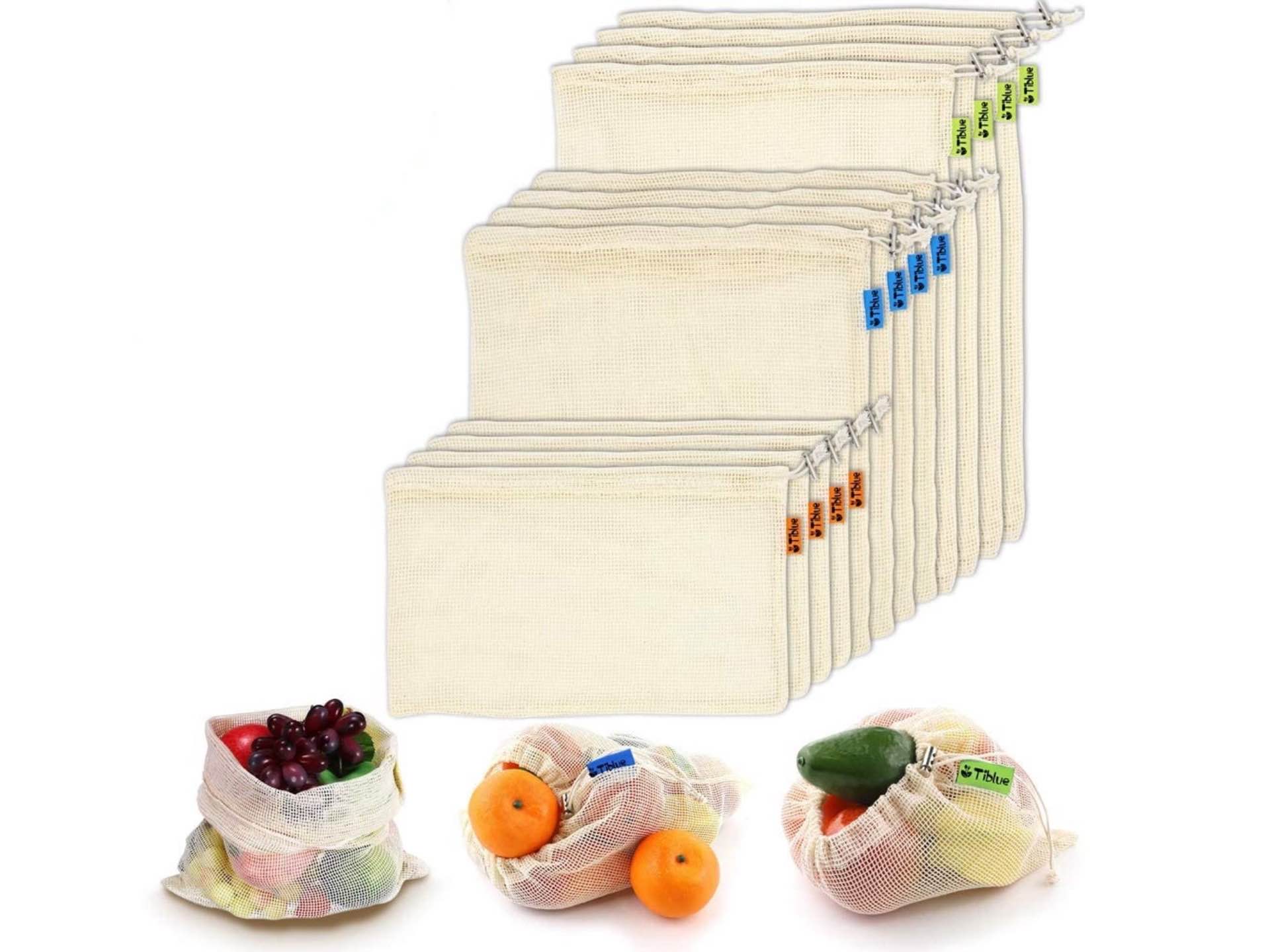 Tiblue Reusable Organic Cotton Mesh Produce Bags
You know, you're trying to live a greener lifestyle, you use reusable food wraps, you use all kinds of reusable bags, your kitchen is full of eco-friendly essentials…but then you get to the grocery store and suddenly you're at a loss for what to store all your produce in. And so, you once again finding yourself reaching for those little plastic bags in shame, knowing they'll only be thrown out after one use.
Never again. What you need are some reusable produce bags made from organic cotton mesh, which are nice and breathable for all your fruits and veggies, so you can keep all of them bundled together just as you bought them without having to transfer everything to other containers when you get home.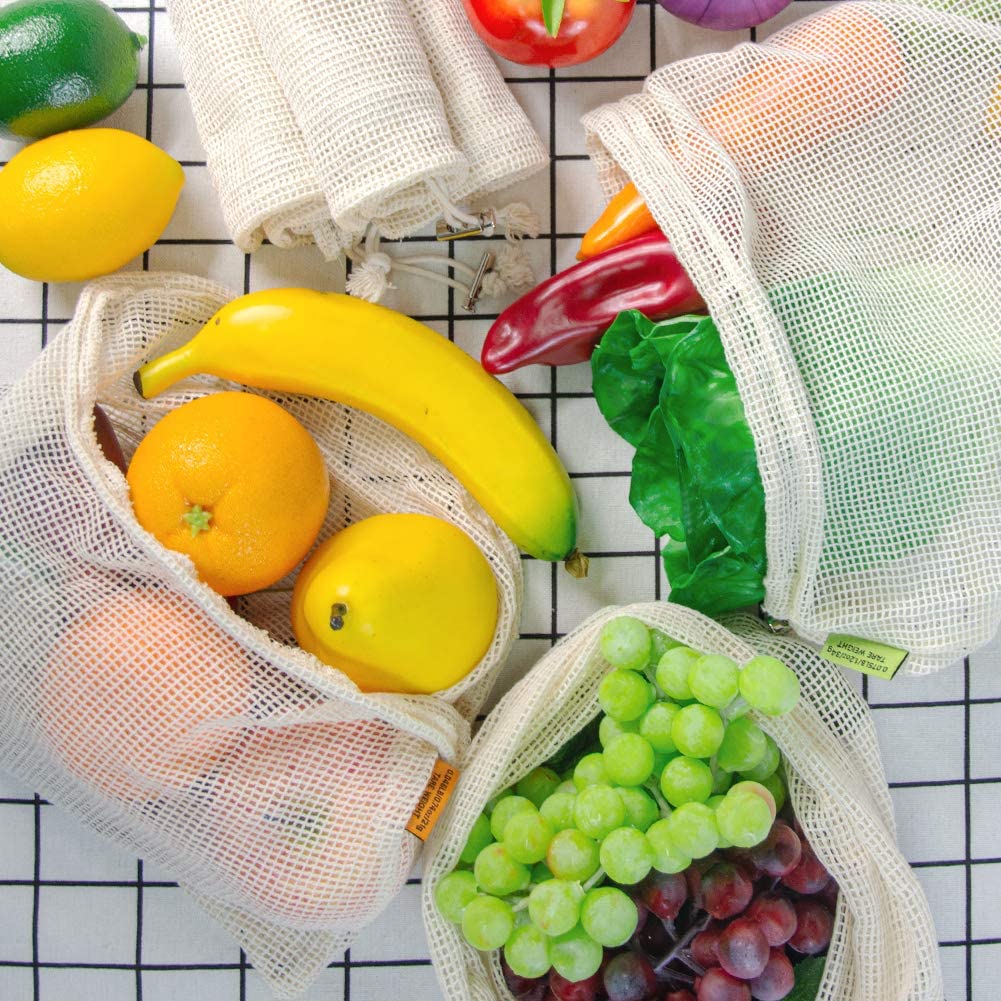 They hold up quite well over years of grocery shopping too. Not only is the organic cotton material durable and strongly double-stitched, you can store the bags in the fridge, machine-wash them with the laundry as needed — preferably using cold water, followed by air-drying — and the extra thick drawstring cord cinches shut with a stainless steel cord lock instead of a breakable plastic one.
Even if you somehow wear them down, the bags are biodegradable!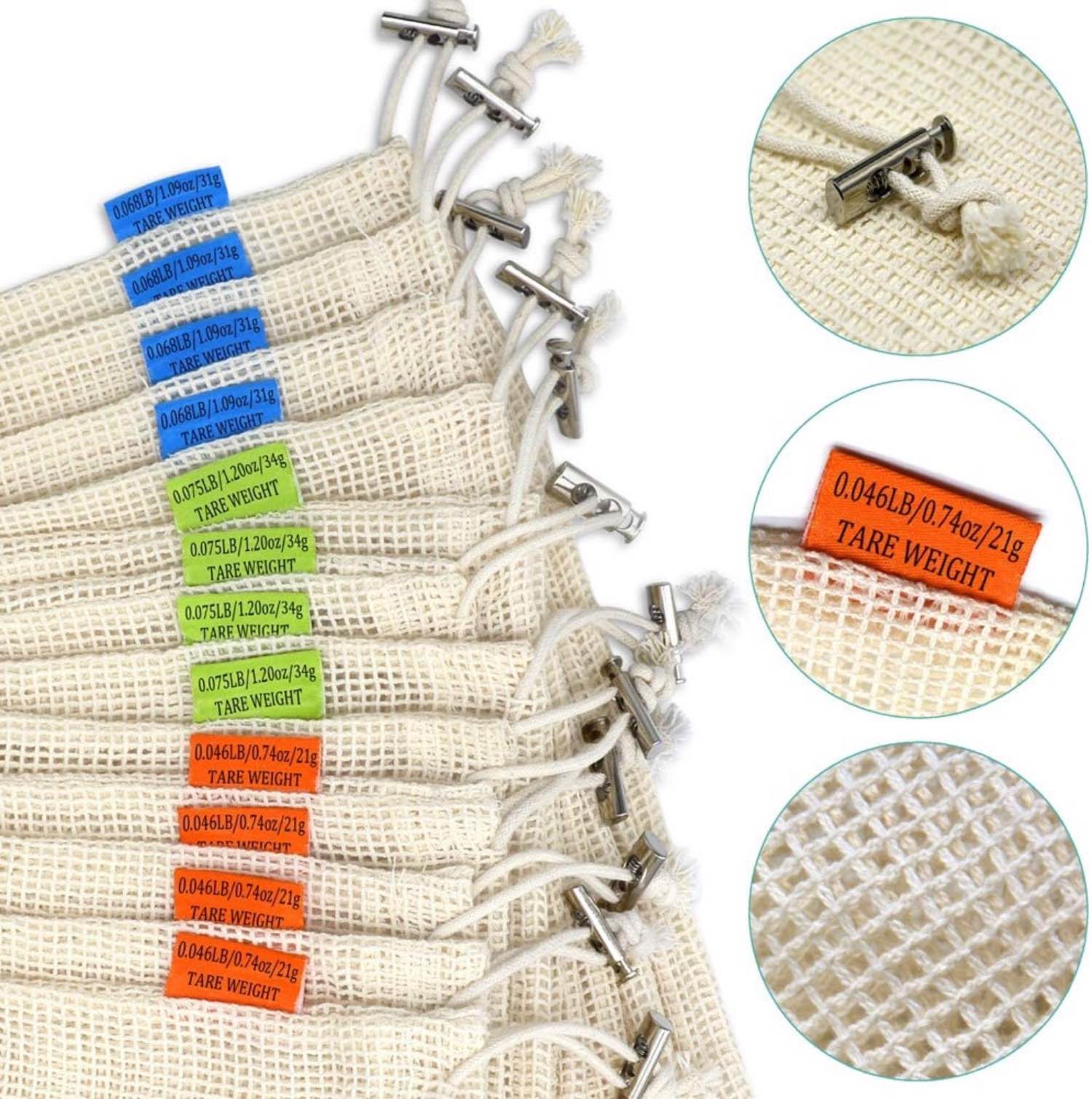 Did I mention the convenient and brightly color coded tare-weight labels on all the bags that make it easy for your grocery cashier to deduct their weights at checkout? The makers really considered every detail here. Even the zero-waste paper packaging they come in is plastic-free and reusable.
You can buy these bags in a variety of packs, none of which will break the bank: