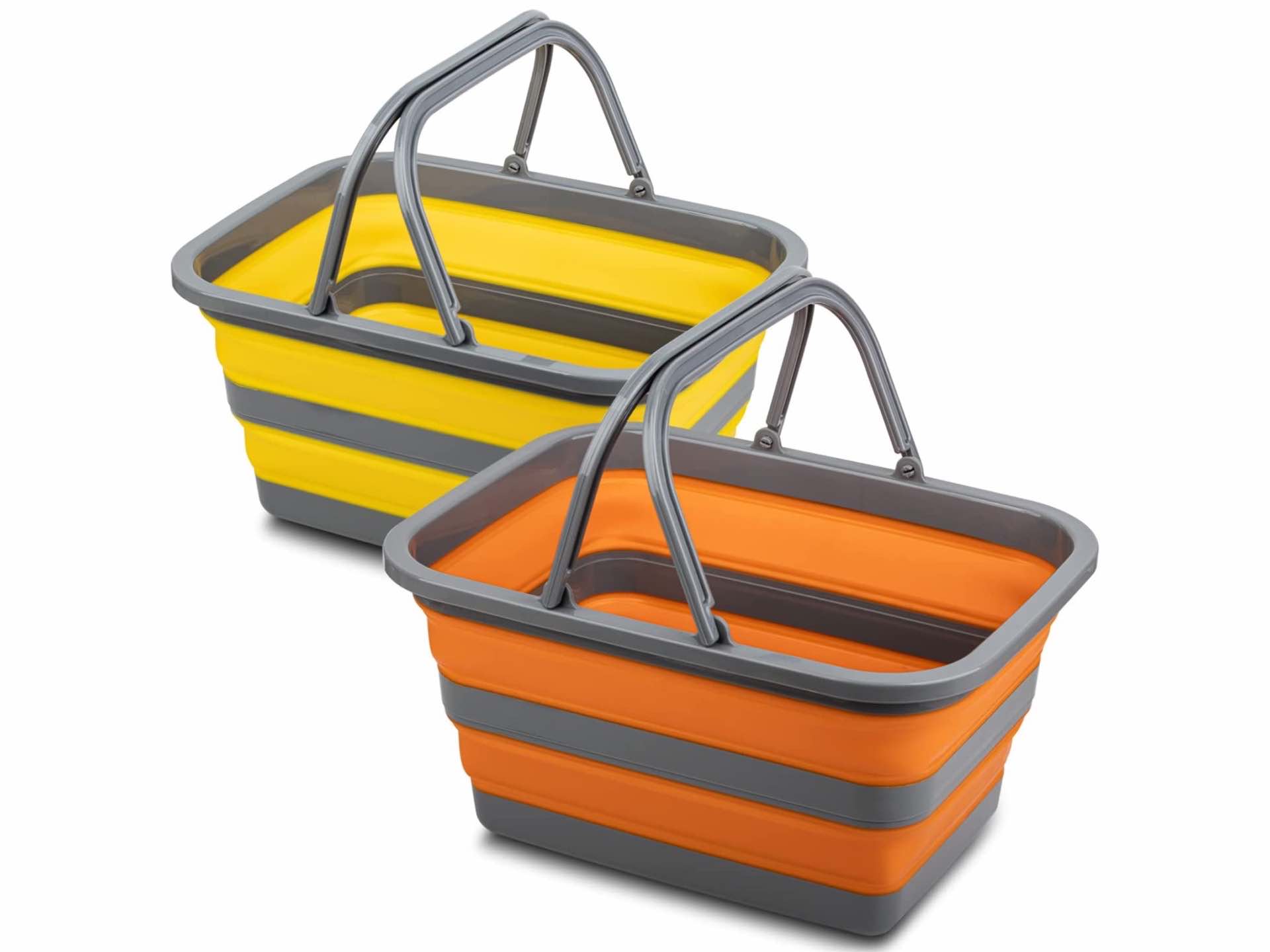 Tiawudi Collapsible Camping Sink
When you're out camping and have a pile of dishes that need to be washed, having a collapsible rubber tote — or for you half-glass-full people, a pop-up rubber tote 😜 — can make your life a lot easier. It stays out of the way until you need it, at which point it expands from essentially flat (just two inches tall) into a three-gallon portable wash basin that can perfectly handle the very hot water you pour in after boiling it over a campfire.
Actually, you don't just have to use it for washing dishes. It can be used as an ice bucket, a bathtub for small pets, a way to hold kindling/firewood as you collect it, a place for handwashing delicate clothing, a garden collection basket for veggies or fruit, a picnic basket…the list goes on. Whatever you use it for, you'll find that it's easy to clean and the carry handles make things all the more convenient.
You can get a single one of these for $11 on Amazon. They also have a two-packs for $18 like you see pictured above. There are also more solid-colored options if you prefer that.