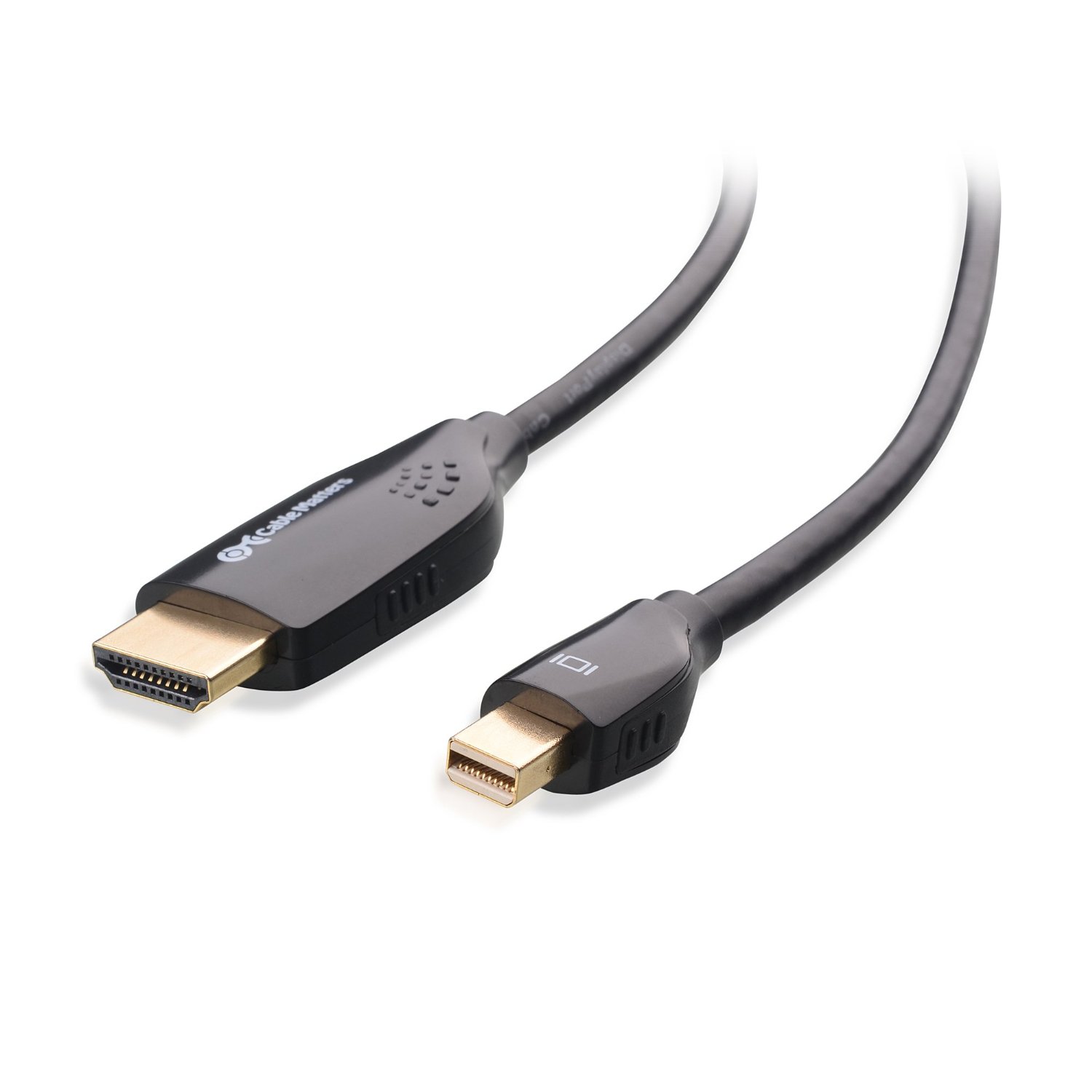 Thunderbolt to HDMI Cable
If you have a MacBook Air, you are limited to Mini-Display Port/Thunderbolt for video out. While the Retina MacBook Pro laptops have HDMI, Air owners have to get a little more creative about connecting to an HDMI input on a TV.
I prefer the CableMatters Thunderbolt to HDMI cable. It's a inexpensive cable that gets the job done. Newer model Air laptops will send audio over this cable as well, so you don't have to run a 2nd cable.
Get it on Amazon starting at $10.49 for 3 ft.