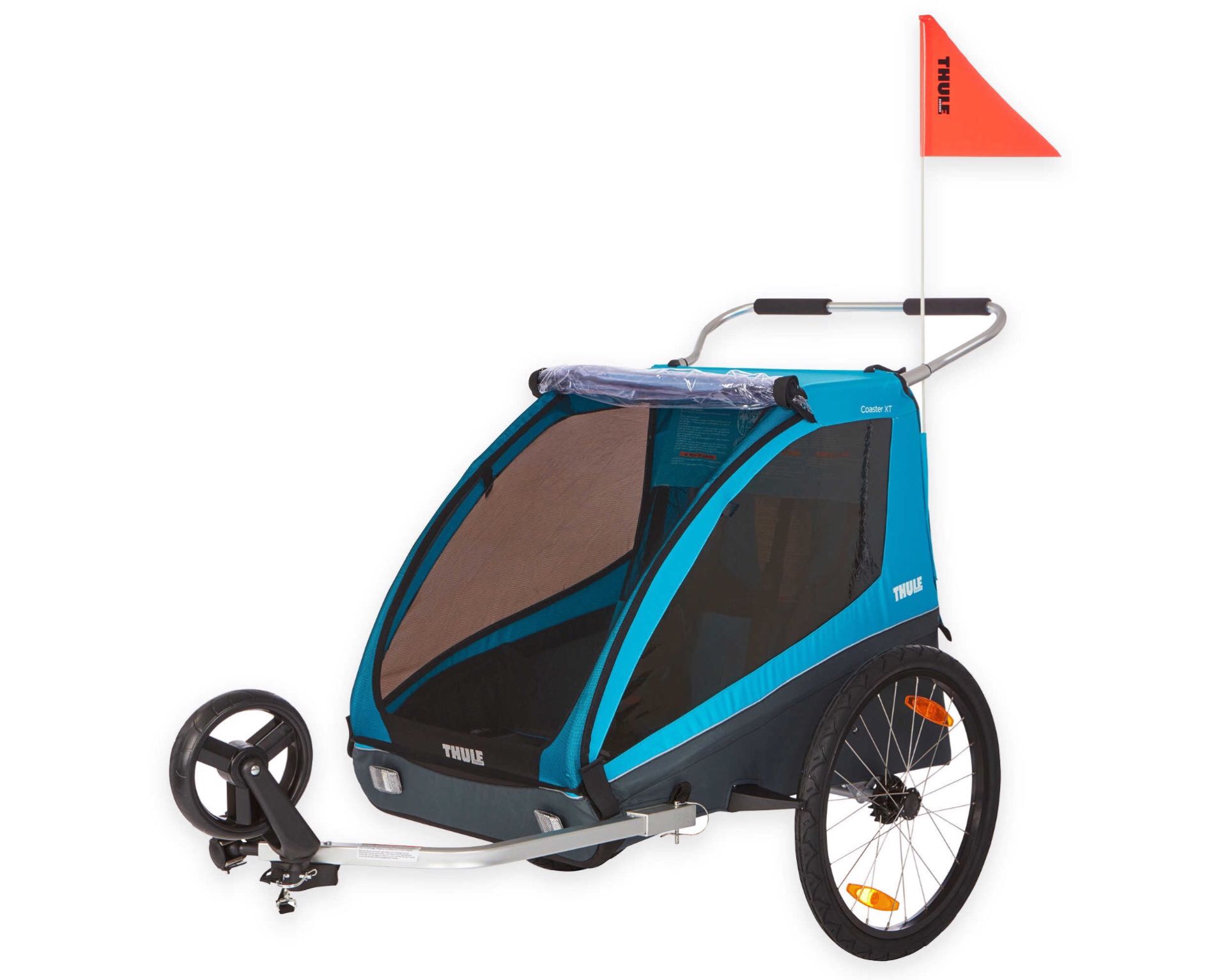 Thule Coaster XT Bike Trailer + Stroller
When it comes to bike trailers, it pays not to cheap out. To skimp on quality is to risk a horrible ride for your child(ren) and/or having the thing fall apart on you within months. Thule's Coaster XT is not only an excellent trailer that offers a smooth ride along with comfortable, supportive seats for up to two kiddos, it also converts to a stroller once you arrive wherever you're going.
The two-seat passenger space offers a decent (if not remarkable) amount of leg room, and there's a good amount of storage space in the back. Once installed, their "ezHitch" system makes it…well, easy to securely hitch the trailer up to your bike, as seen at 4:24 of this video:
At 1:25 of the same video, they demonstrate the trailer → stroller conversion:
The Thule Coaster XT is $400 on Amazon, which is certainly a pretty penny but you won't regret the investment.