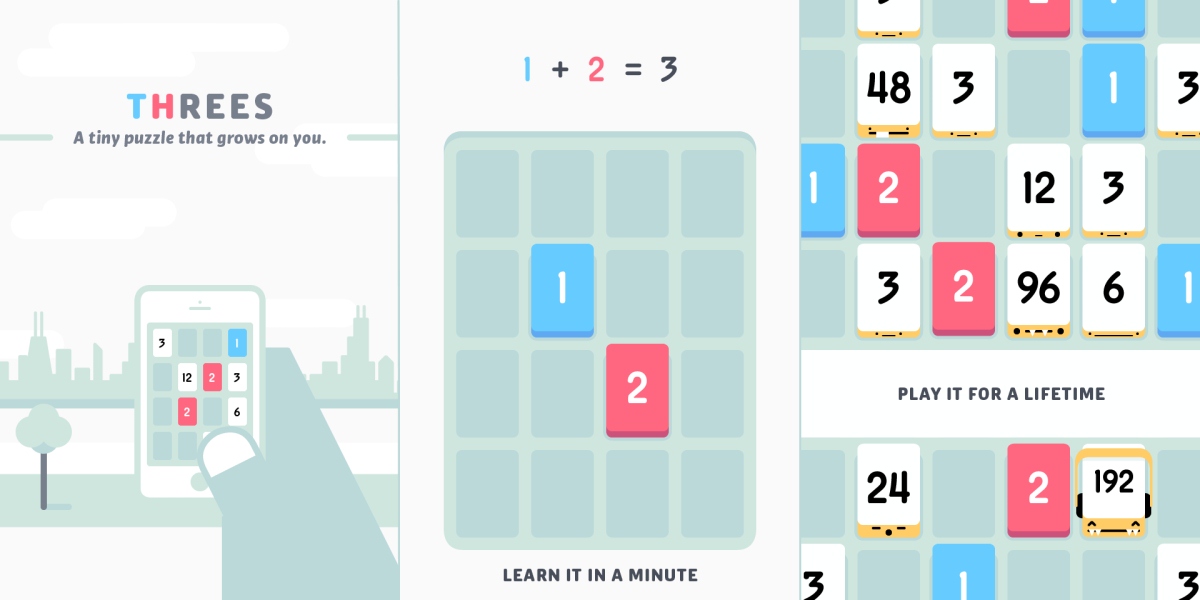 "Threes!" for iOS
Occasionally, a well-designed puzzle game for iOS comes along that takes the tech community by storm. A while back it was Letterpress, and today it's a game called Threes!
Like Letterpress, Threes! takes place on a grid, it uses red, white, and blue game tiles (each of which has a unique character personality and voice), and it has charming animations and sound effects—but that's where the similarities end. Rather than trying to form words, you're trying to swipe the board up/down/left/right to combine numbered tiles into larger numbers without letting the board become too crowded with incompatible tiles to make any more moves.
Trying to write out all the rules here is way more complicated than if you just buy the game and go through the 30-second tutorial at the beginning. Just trust me when I say that you'll quickly be addicted and won't want to put the game down for at least a few days afterward.
Threes! is only $2 for a limited time, after which it will go up to…you guessed it…$3.