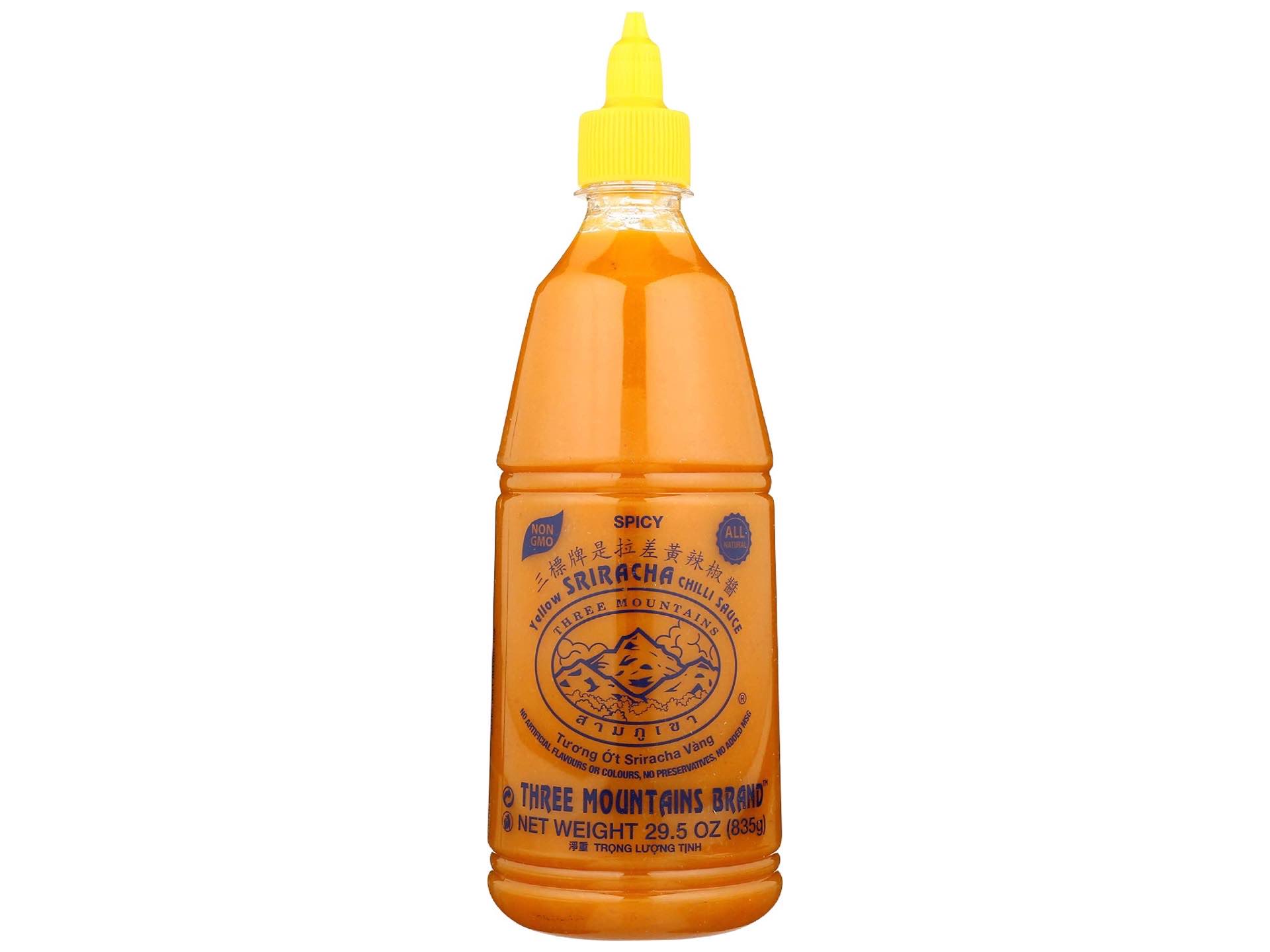 Three Mountains Yellow Sriracha Sauce
My love of Huy Fong sriracha will never die, but I think it's important to branch out once in a while. I'd like to bring your attention to this yellow sriracha from Three Mountains, a very small family-owned farm in Thailand.
This sriracha is made from yellow burapa chile peppers, giving the sauce a beautiful golden color. It's a bit sweeter and tangier — almost citrusy, even — than the rooster sauce we're all familiar with, and just a tad less spicy for it, but it makes up for that heat difference with a richer consistency and more complex flavor profile.
If you've got someone in the household who never uses regular sriracha because they feel it's too overpowering, they might just love this stuff. Even as a die-hard Huy Fong fan, I can tell you that the yellow variety is addictive as heck and goes great with all kinds of foods — chicken, eggs, soups, seafood, burgers, noodle dishes, etc.
(Side note: When this sauce first started being stocked at Asian markets here in Orlando, it practically flew off the shelves as people rushed to pick up the limited stock available. That should tell you something.)
I recommend going with the giant 29.5-ounce bottle ($15) because it's a much better deal than the 10.5-ounce bottle ($10).