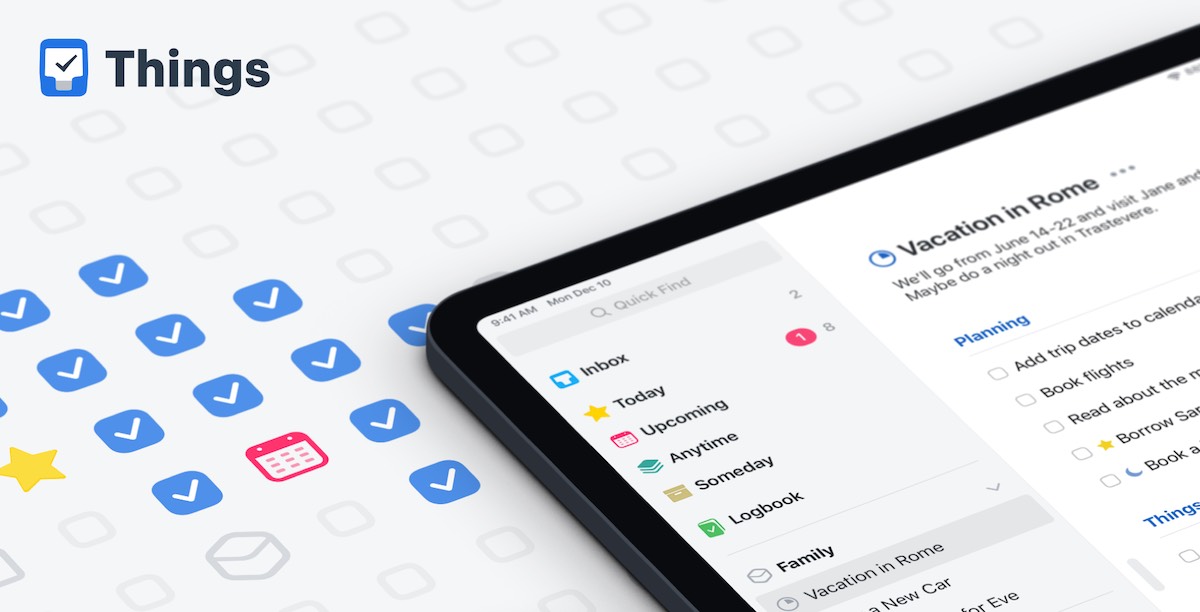 Things – The Essential Productivity Tool (Sponsor)
If there's one productivity app you should have in your toolkit, it's THINGS—the two-time Apple Design Award winner.
Within minutes, turn your to-dos into an orderly plan and start working toward your goals. Things strikes a perfect balance between minimalist design & powerful features, making it the first choice for those seeking quality craftsmanship.
"It's like the unicorn of productivity tools: deep enough for serious work, surprisingly easy to use, and gorgeous enough to enjoy staring at." —Apple
Things is available for Mac, iPad, iPhone, and Apple Watch. Try Things today and see what you can do!
---
Our thanks to Things for sponsoring the site this week!