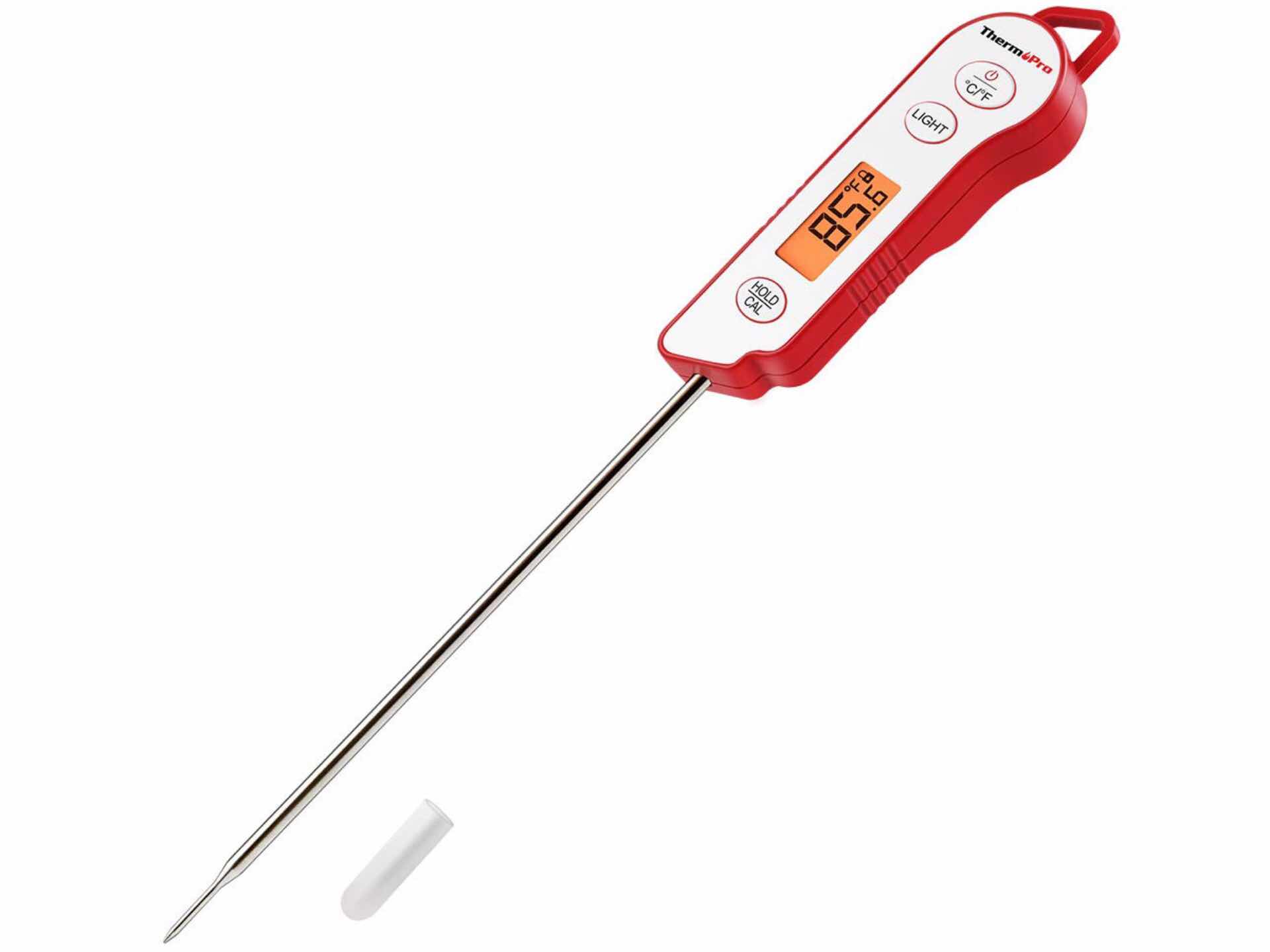 ThermoPro TP15 Instant-Read Meat Thermometer
The ThermoPro TP15 is an excellent (and affordable!) handheld instant-read meat thermometer that will help you take all the guesswork out of cooking and grilling by getting readings of internal temperature within 3–4 seconds flat. This speed doesn't come at the expense of accuracy, either; it's still accurate to ±0.9°F (±0.5°C).
On the front is a "Hold" button that locks the temp reading on the thermometer's display when you remove it from the meat, so you're not having to stick your face to close to flames or into a hot oven to read it. That same display has a backlight feature so you can read it in dim situations — because not all grilling happens in daylight, am I right?
The thermometer is rated IPX6 waterproof, so you can thoroughly soap and wash it under running water without worry. It also has a strong magnet on the back for storing it on your fridge door, BBQ rack, magnetic knife strip, etc. Or, you can just hang it on a hook.
You don't just have to take my recommendation here. This thermometer was awarded the AmazingRibs.com Platinum Medal — and really, what greater endorsement could you ask for?
Get the ThermoPro TP15 for $16 on Amazon.