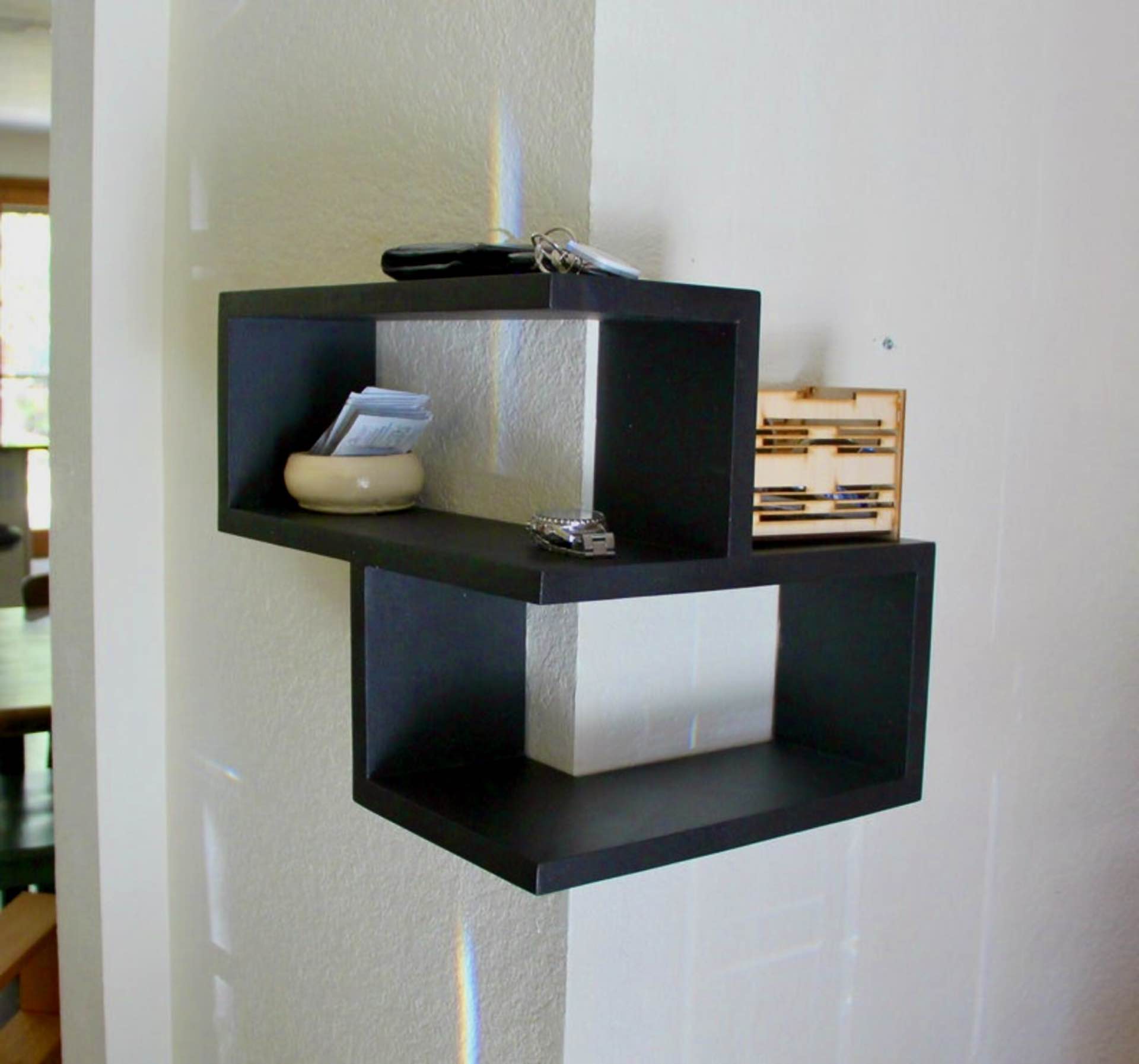 "TheCustomWoodArt" Floating Wrap-Around Corner Shelves [Etsy]
Looking to add a bit of visual interest to your home? Check out these modernist wrap-around wall shelves by Washington-based Etsy seller "TheCustomWoodArt" (aka Custom Wood Arts). Rather than tucking away into the inside corner of a room recluse-style, these shelves proudly display your stuff around the outer corner of a wall.
💡 By the way, did you know there's a word for an outside corner like that? It's called a quoin. I learned something new today!
They handmake these shelves in a bunch of different sizes/styles/finishes. Here are some other examples: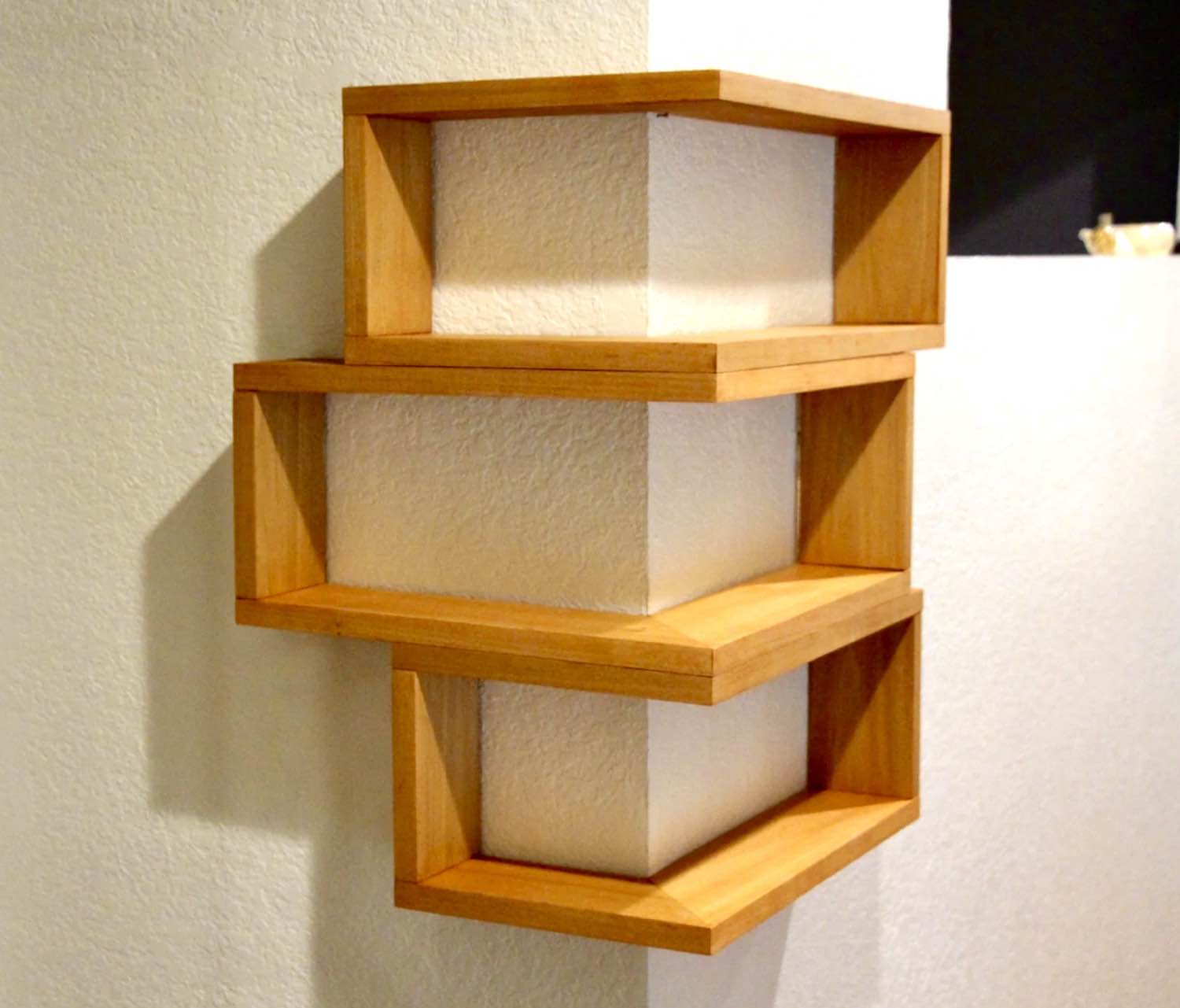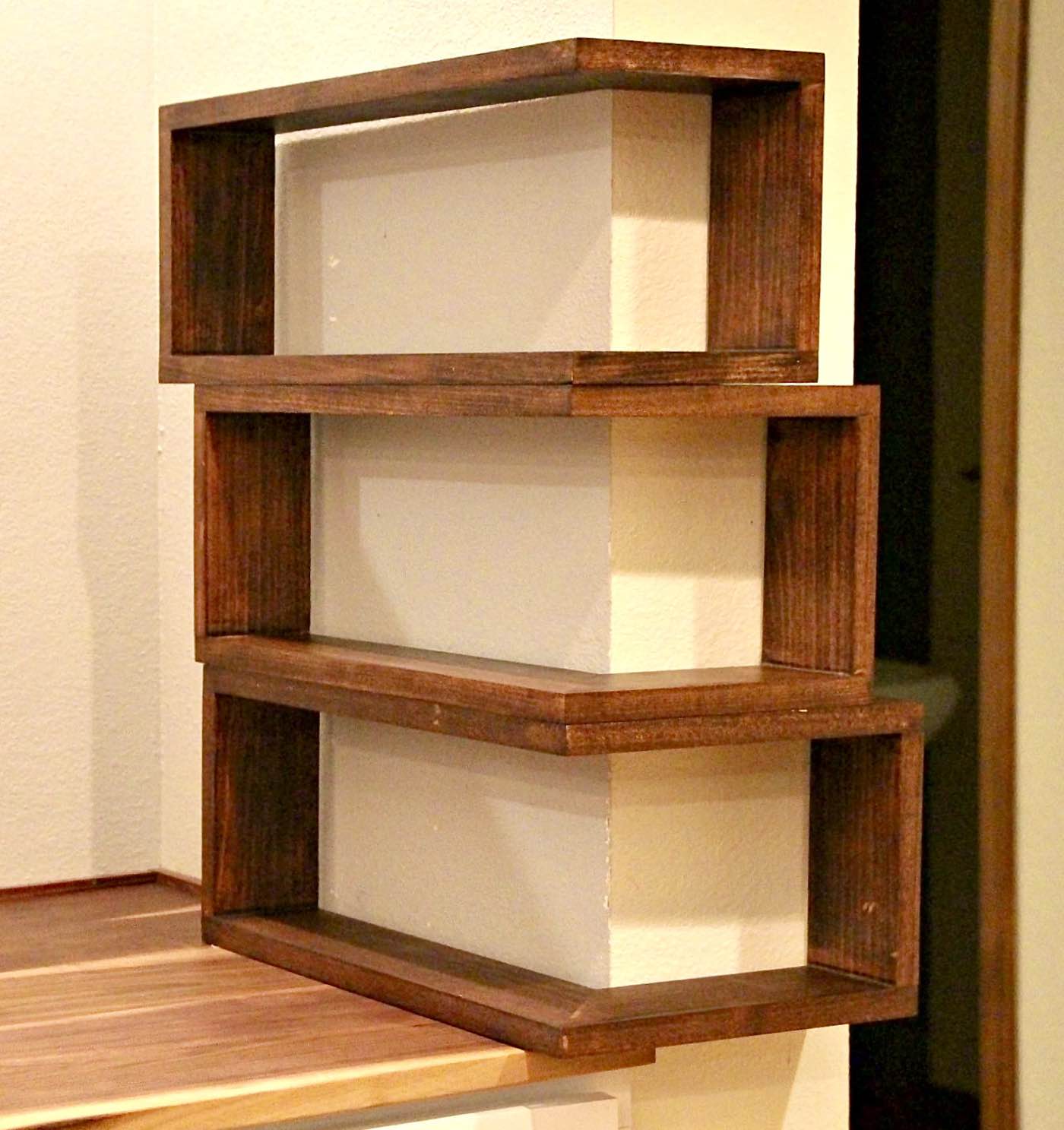 I'm partial to this spice shelf display: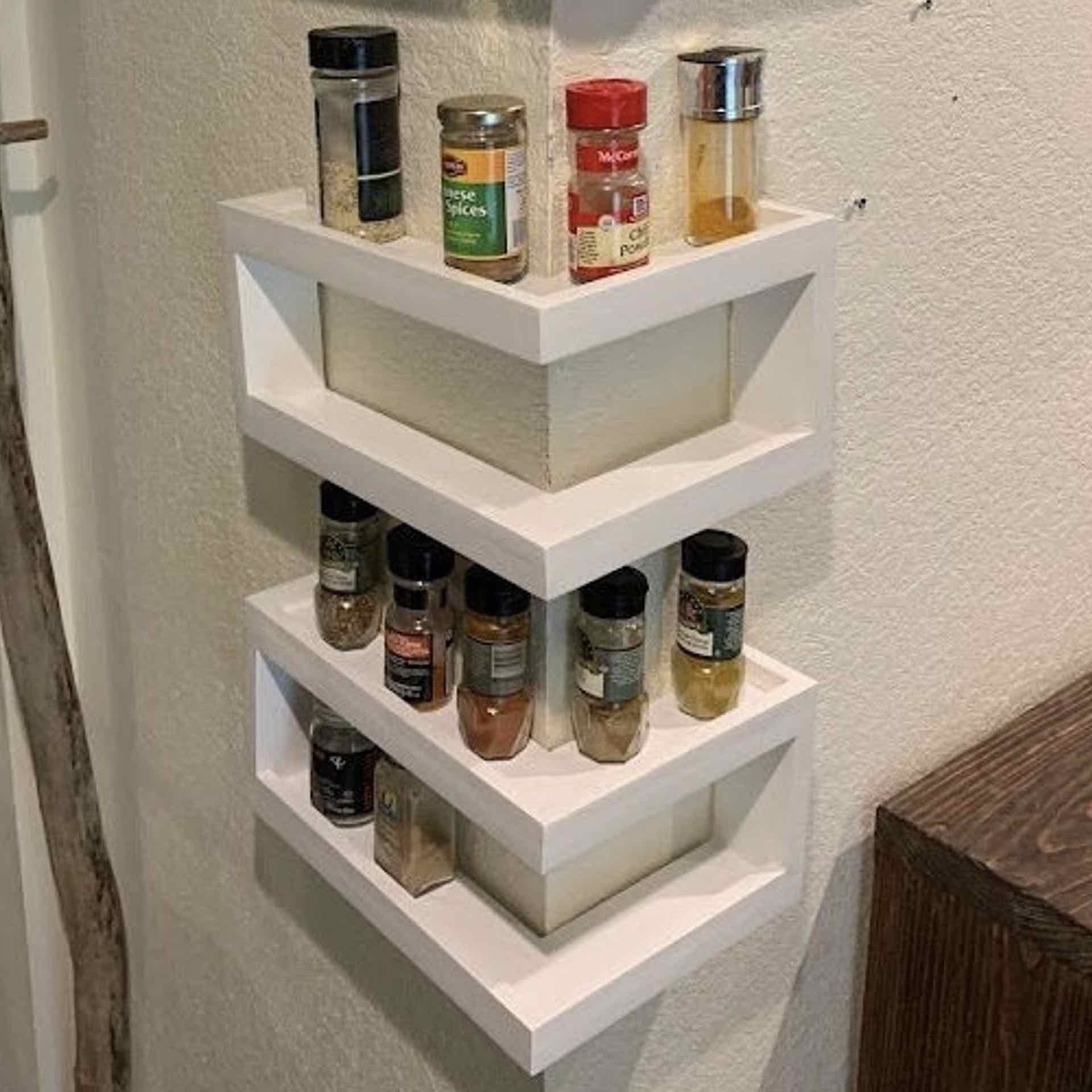 You can browse their Etsy shop to see all the listings and prices, but you can expect to drop at least a few hundred bucks on each set you buy.