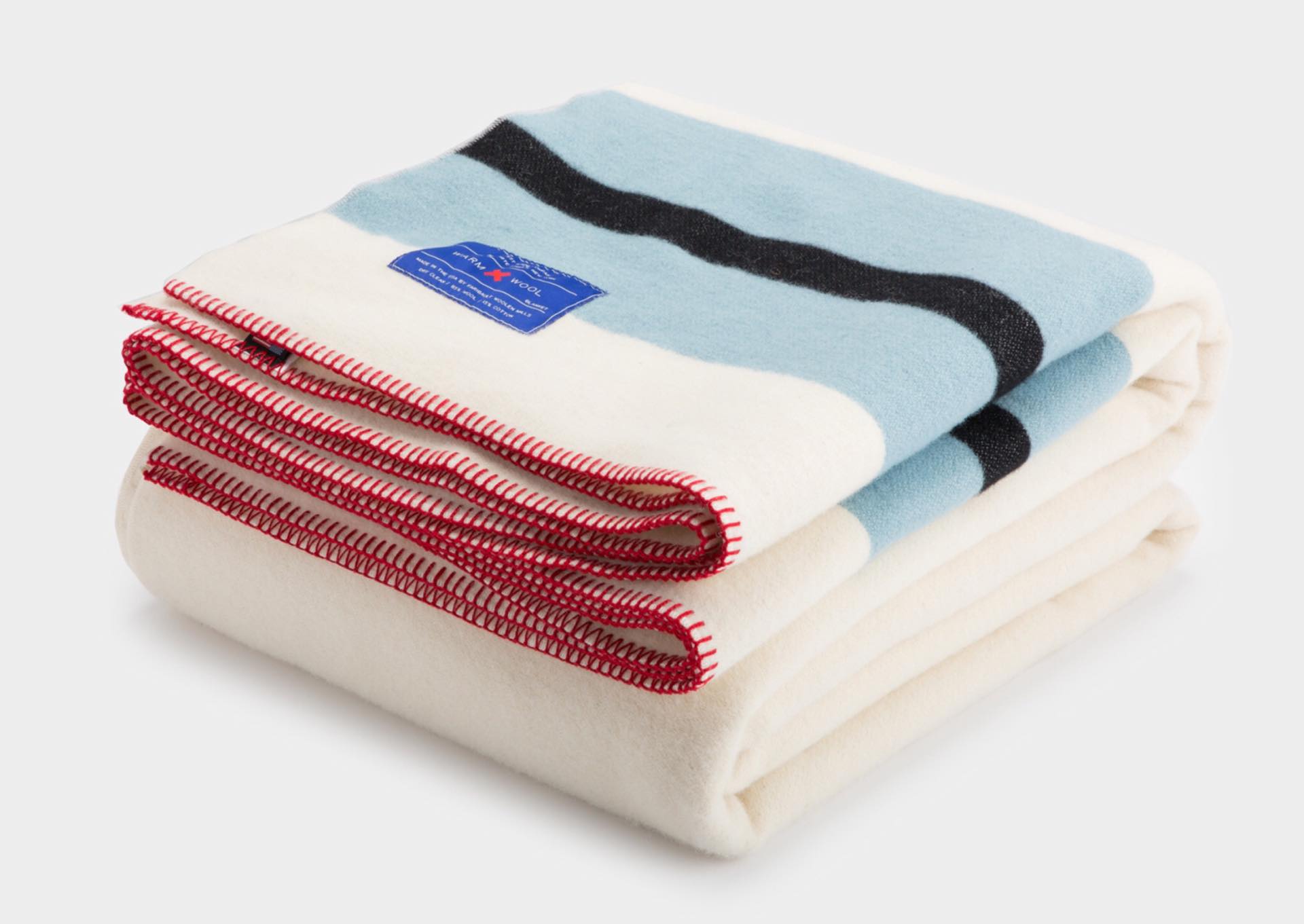 The Warm Wool Blanket by Best Made Co.
The Warm Wool Blanket is Best Made Co.'s take on the classic Hudson Bay "Point" Blanket — more specifically, the 72″ x 90″ full size. Whereas the Hudson Bay blanket is 100% wool and typically more expensive at $375+, the Best Made blanket is just 85% wool and 15% cotton, but costs a more reasonable $249.
Don't let the 15% difference in wool scare you; this thing will keep you plenty warm and snug. To produce this blanket, they worked closely with Faribault Woolen Mill Co., a fifth-generation vertical woolen mill in Minnesota that revels in combining old-world craftsmanship with modern technique. The naval-inspired stripe colors and red whipstitch along the end lend it a quite distinct look, and like the Hudson Bay blanket, this one will last for generations with proper care.
Pick one up at Best Made Co.