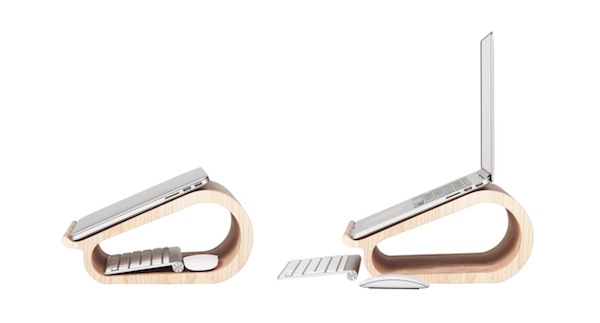 The Vool Wooden Laptop Stand
The Vool Wooden Laptop Stand is a far cry from the angular, aluminum laptop stands we've linked to in the past. While those products certainly have their place, this thing is far more … warm.
The Vool stand is handcrafted from hand-picked pieces of pine from the Finnish-Russian border. Its height makes it far more ergonomic than using a notebook sitting on a desk, and its unique design makes it perfect for storing a keyboard or keeping papers out of the way.
The stand will run you 299 Euro, with free worldwide shipping. And even the packaging is 100% recyclable.
via Dave Caolo