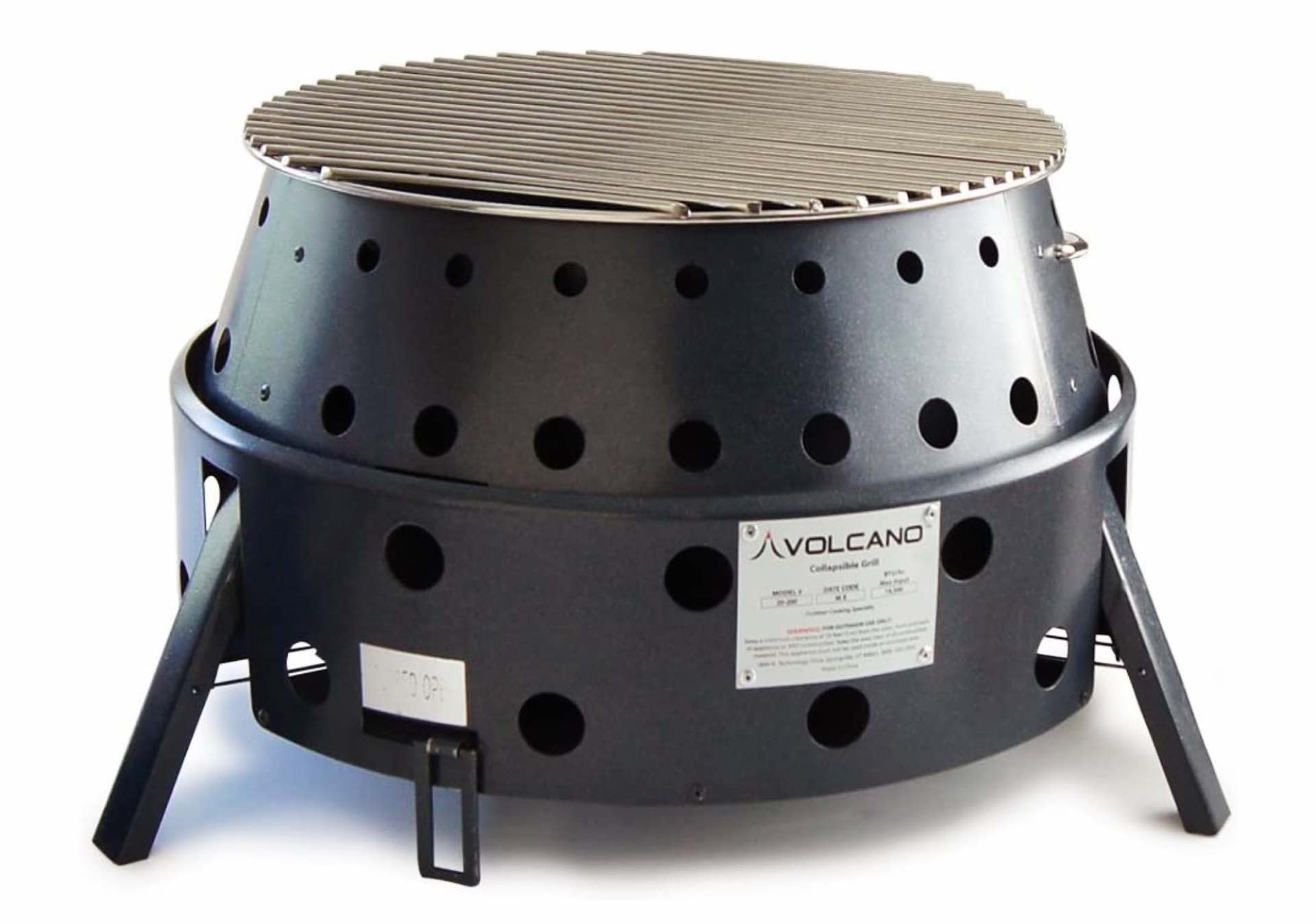 The Volcano 3 Collapsible Propane + Charcoal + Wood Grill
RVers who move between a lot of campgrounds know how different the rules about campsite fires can be from one place to the next. Some places tell you not to have fires at all; others only allow the setting up of propane fire pits; still others allow full-on wood fires, but only if they're elevated off the ground somehow.
In any of the places that allow some form of camp fire, the Volcano Grills 3-in-1 stove + fire pit offers the best of all worlds. It can run off propane as needed, or you can build a wood fire in it, or you can burn some charcoal in there for cooking purposes.
What's extra cool is just how portable the thing is, since the legs and body all collapse down into an easily transportable size/form factor: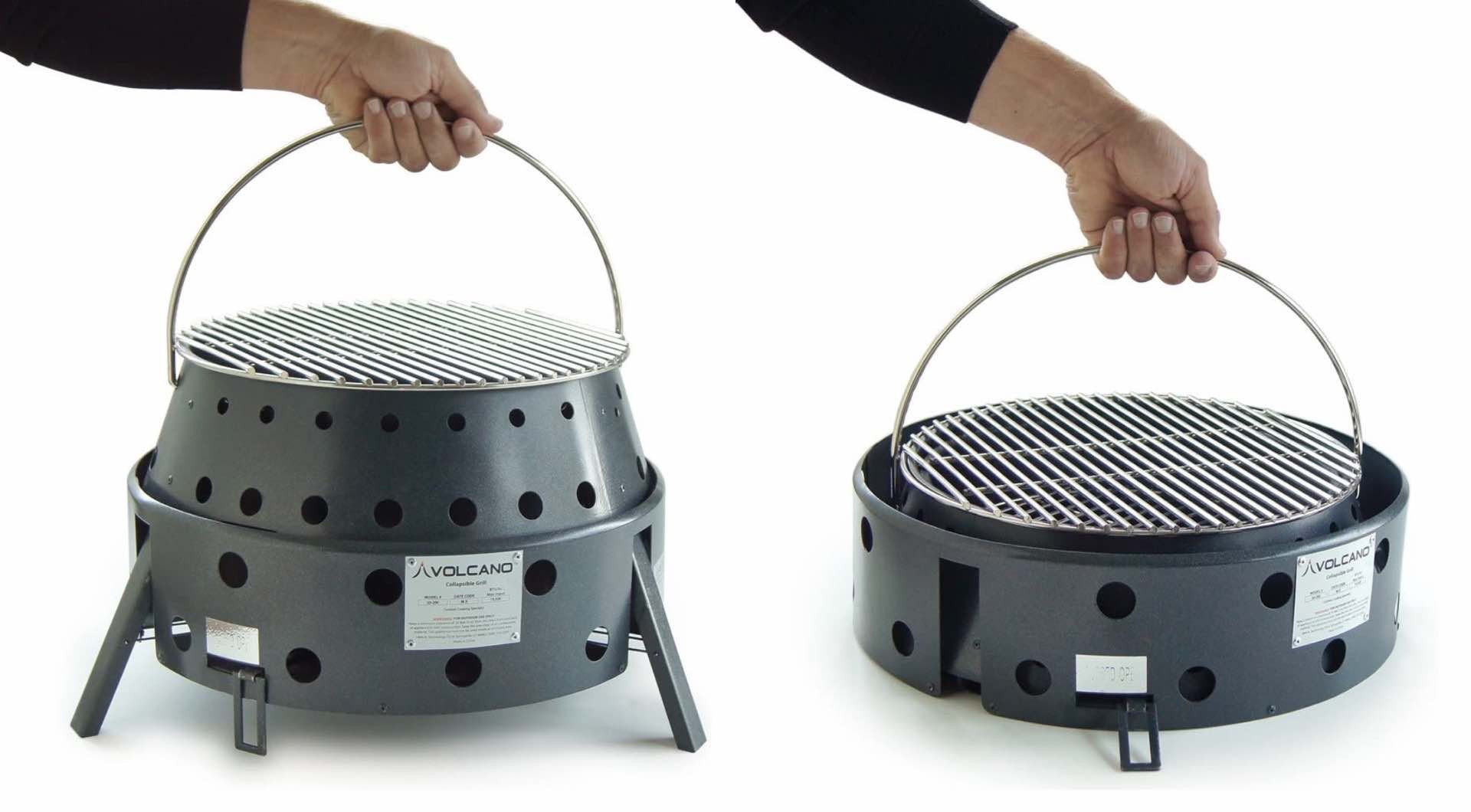 This is one of the most versatile tools to have in your outdoor travel kit. You'll find uses for it almost everywhere you go.
Get the Volcano 3 grill for $200 on Amazon.