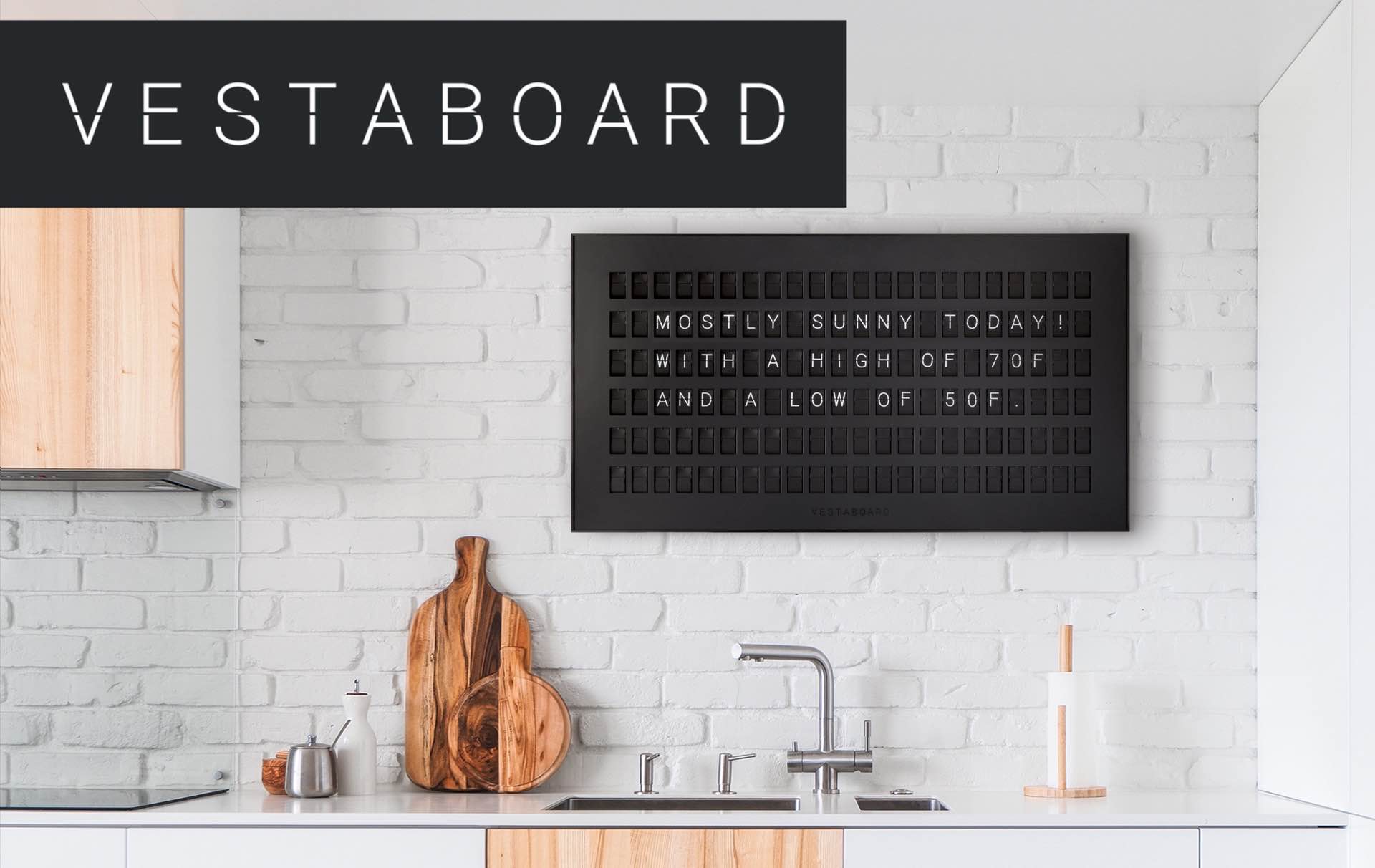 The Vestaboard Smart Flip Sign Board
Look, for a guy whose job is to write about cool products worth buying, I'm as thrift-minded as anyone. I live small, I spend small, I don't accumulate many things I don't need.
However.
In the same way that this site can occasionally be a vehicle for floating cloud lamps, handcrafted globes, high-end office chairs, incredible outdoor cooktops, and even $99 tissue holders, sometimes an item will catch my attention in ways that even my thriftiness will not let me ignore, and it is my duty to let you know about it. Today, it's the Vestaboard.
Vestaboard bills itself as a "smart messenging display you control with your phone or computer." At approximately the size of a 42″ LCD TV and designed in the spirit of those famously clicky Solari departure boards, it's comprised of 132 modular split-flap character units they call "Bits":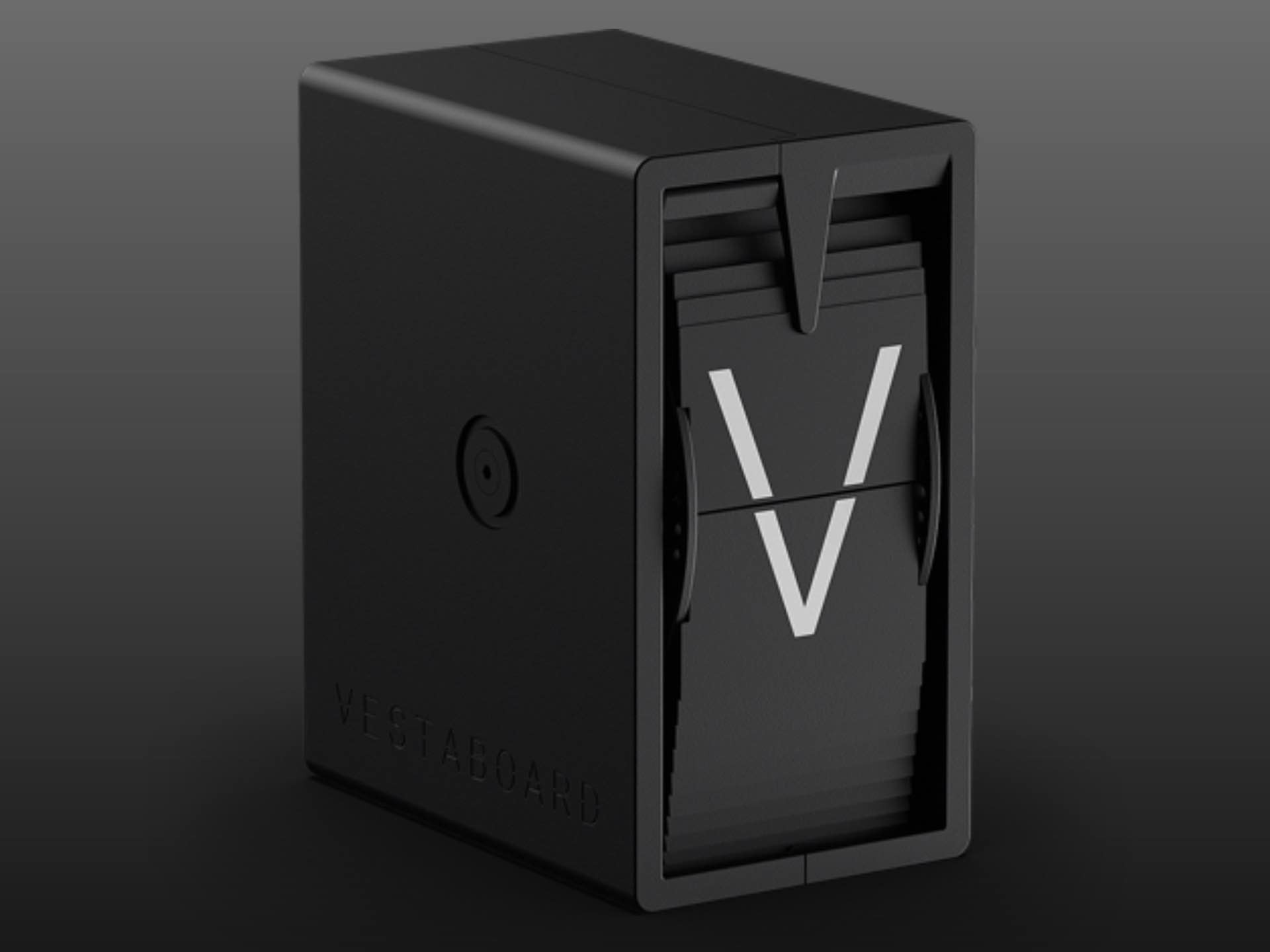 Each Bit can display a letter, number, symbol, or any color of the rainbow: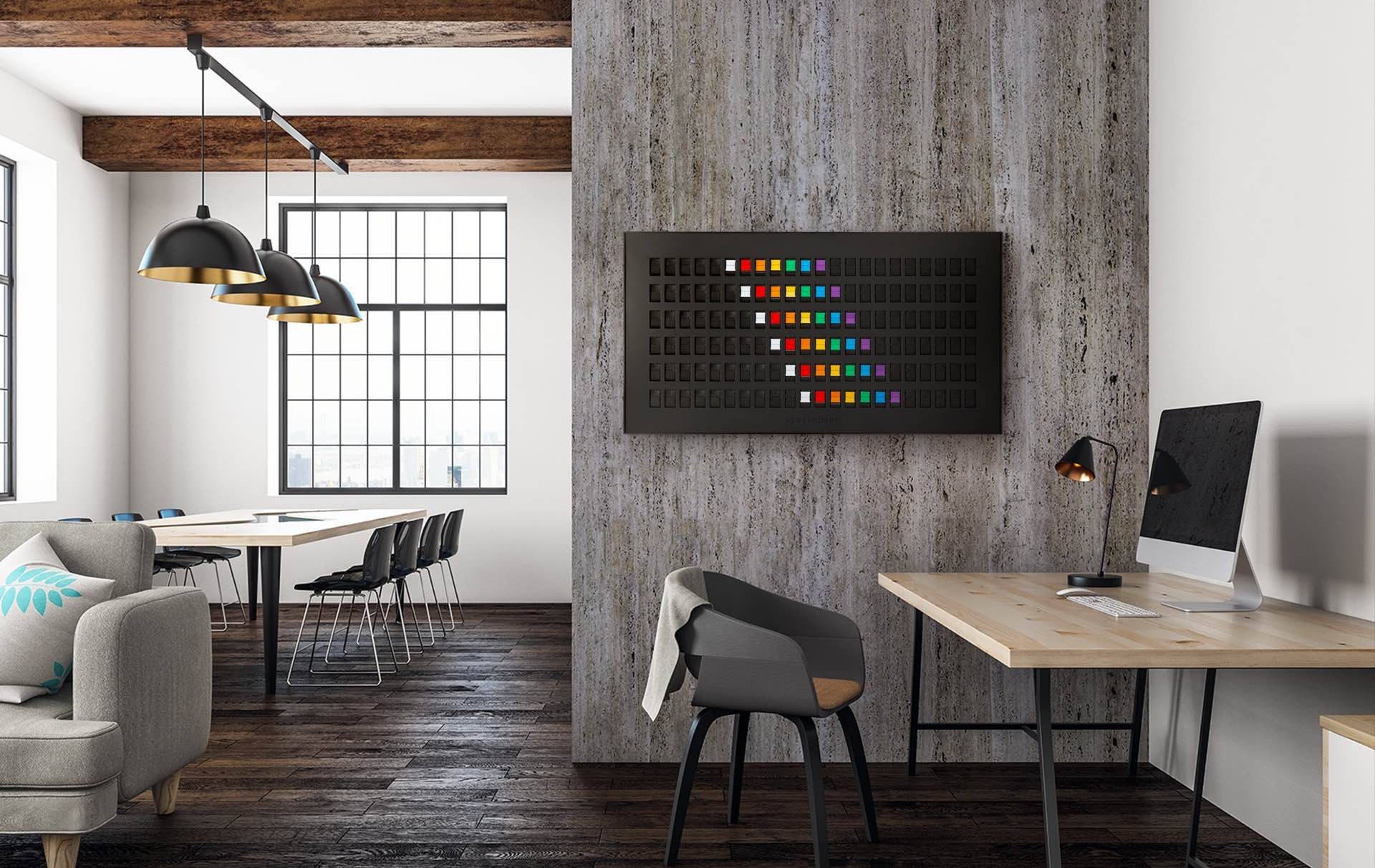 This versatility of combinations gives you the ability to…
Display messages of your choosing
Get news updates and weather reports (including absurdly accurate temperature readings)
Share the day's to-do list with everyone else at home
Remind your kid(s) about homework assignments (see pic below)
Set up a cafe menu
Send messages/inspiring quotes/etc to it
Keep employees up-to-date on company happenings
Treat it like an artistic space
…or whatever else you can dream up.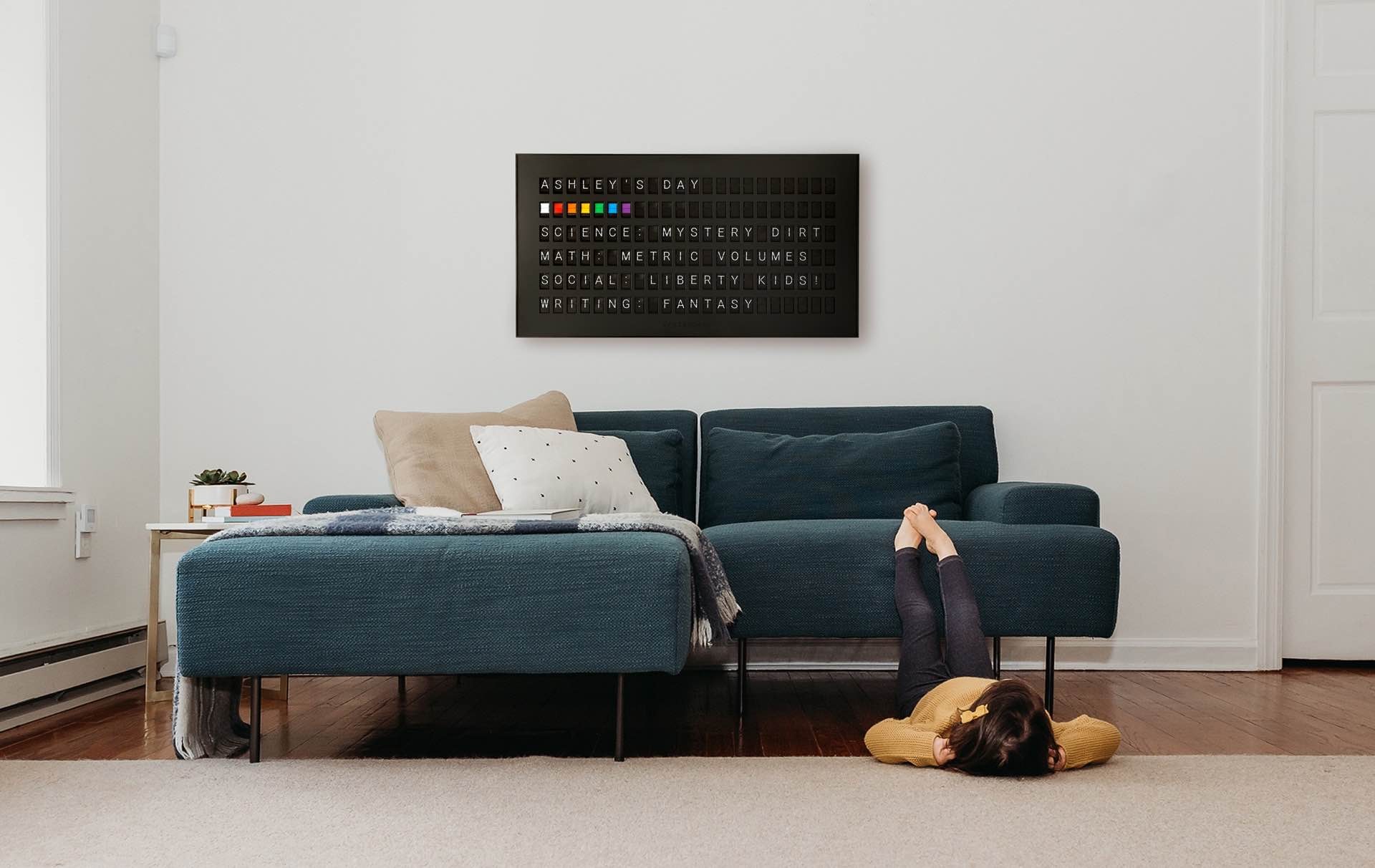 Since it's Wi-Fi connected, you can control the Vestaboard from anywhere in the world. You can also have it display messages exactly as you write them, or let it intelligently arrange the characters in the way that makes most sense. It can even be automated through IFTTT or via its own API.
And lastly, the satisfying clickiness of this thing can't be overstated:
If this thing were on my wall, I'd spend all day fiddling with it, if only to delight in all the sounds and colors.
You can buy the Vestaboard for $2,995* on Amazon.
* (If you buy through the Vestaboard site, you can opt to have the board installed by someone else for an additional $449.)