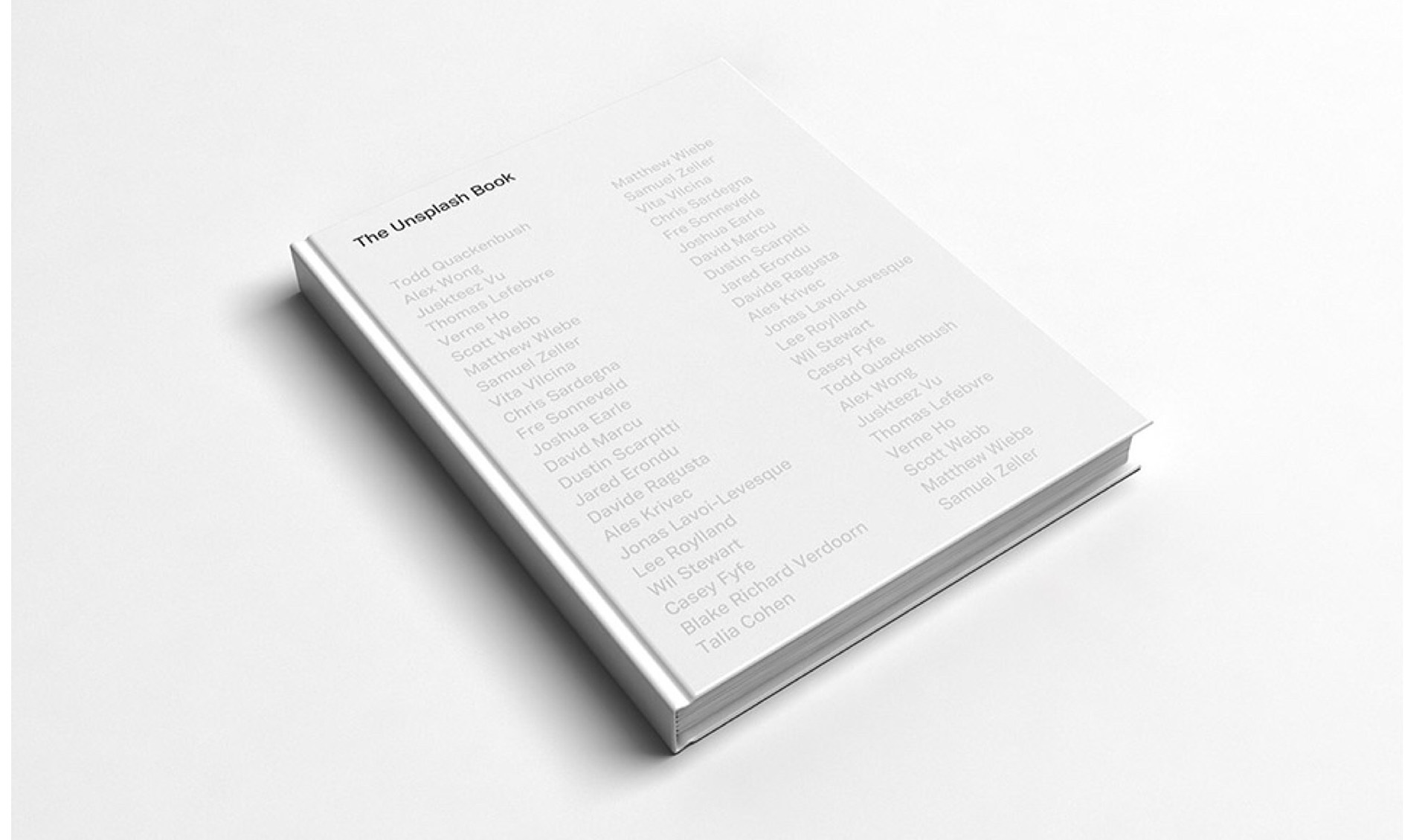 The Unsplash Book [Kickstarter]
I love Unsplash. Whenever I need a stock photo for something, that's where I go. I use a hero image from there nearly every Friday in our weekly Quality Linkage column. So when I heard that Unsplash was putting on a Kickstarter campaign, my ears immediately pricked up.
The project, dubbed The Unsplash Book, aims to crowdsource a 250-page hardcover book full of Unsplash photos, along with essays by people like Jeffrey Zeldman, Lauren Bath, Paul Jarvis, Stephanie Georgopulos, Lawrence Lessig (!), and more.
Here's how they describe the project:
Each of the book's 5 main chapters focuses on a different aspect of the creative process: from inspiration, to incubation, to finding space, and reflecting on what you've done. We wanted to capture deep thoughts on each of these topics and present them in a unique way.

And while we've had a guiding hand in the process, the elements in the book have been entirely sourced from our community, with all decisions made through surveys and feedback—from the photos selected, to the title, cover, price, and materials used. […]

But if the photos are all free, why raise money?

Presenting photos in the best way possible through print is expensive, but from the start we decided that it was important that this book gives something back to the community that created Unsplash.

After covering the costs of producing the book we'll be sharing profits made from this Kickstarter campaign with the book contributors.
I really like this idea. As of this writing (November 21st, 2015), the project has 26 days to go and they've already met over half of their funding goal. Pledging at the $65 level or higher will earn you a physical copy of the book if the project succeeds.