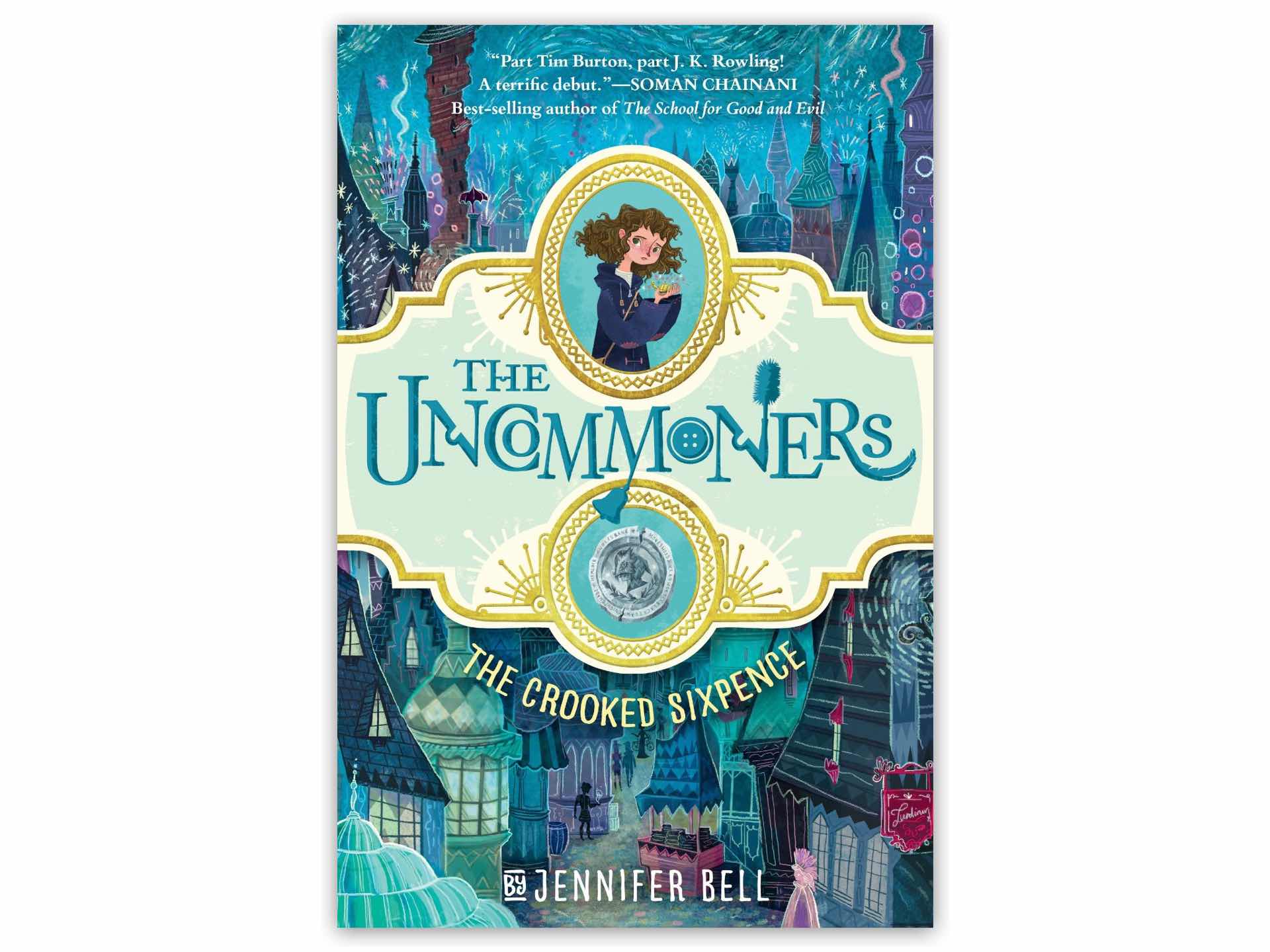 'The Uncommoners #1: The Crooked Sixpence' by Jennifer Bell
My 6yo son recently saw the first Harry Potter movie and loved it, but we're holding off on reading all of the books in that series to him until he's a bit older, given how dark they get later on. In the meantime, we've been on the lookout for good fantasy stories to read to him at bedtime.
Jennifer Bell's The Uncommoners was one that we stumbled across through a recommendation from our home library's Overdrive portal. After a couple weeks of nightly reading, we recently finished the first book, The Crooked Sixpence, and while I won't compare it directly to Harry Potter in the great scheme of things, it did have my son's full attention from start to finish.
Here's the description:
When their grandmother Sylvie is rushed to the hospital, Ivy Sparrow and her annoying big brother Seb cannot imagine what adventure lies in store. Soon their house is ransacked by unknown intruders, and a very strange policeman turns up on the scene, determined to apprehend them . . . with a toilet brush.

Ivy and Seb make their escape only to find themselves in a completely uncommon world, a secret underground city called Lundinor where ordinary objects have amazing powers. There are belts that enable the wearer to fly, yo-yos that turn into weapons, buttons with healing properties, and other enchanted objects capable of very unusual feats.

But the forces of evil are closing in fast, and when Ivy and Seb learn that their family is connected to one of the greatest uncommon treasures of all time, they must race to unearth the treasure and get to the bottom of a family secret . . . before it's too late.
When I first read that, the "toilet brush as a police officer's weapon" thing made me think this would be a sillier book than it ended up being. In fact, there are some moments in the book — mostly involving a particular alarm clock that comes up later on — that are downright creepy.
Anyway, if you're looking for a good chapter book to read with your own kid soon, check this one out.
Get the book in these formats:
---
There are two other books in the series after this one — namely, The Smoking Hourglass and The Frozen Telescope — but they're currently only available in paperback form as of August 16th, 2018.