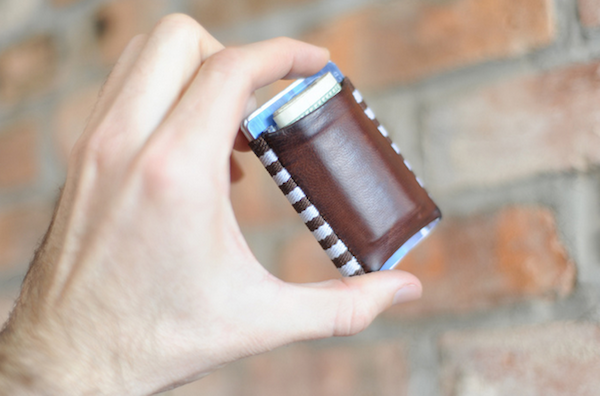 The TGT Wallet
We've featured a lot of minimal wallets here on T&T, but the TGT might be the smallest of the lot.
TGT is actually a line of wallets, and all of them are minimal and good-looking. The 1.0 is a elastic band designed to keep your cards and cash nice and neat, while the 2.0 adds a pocket made of "fine Italian leather."
Being a Kickstarter project, there are numerous designs available at different price points. $16 gets you one 1.0 wallet, with the 2.0 being available at the $32 level.