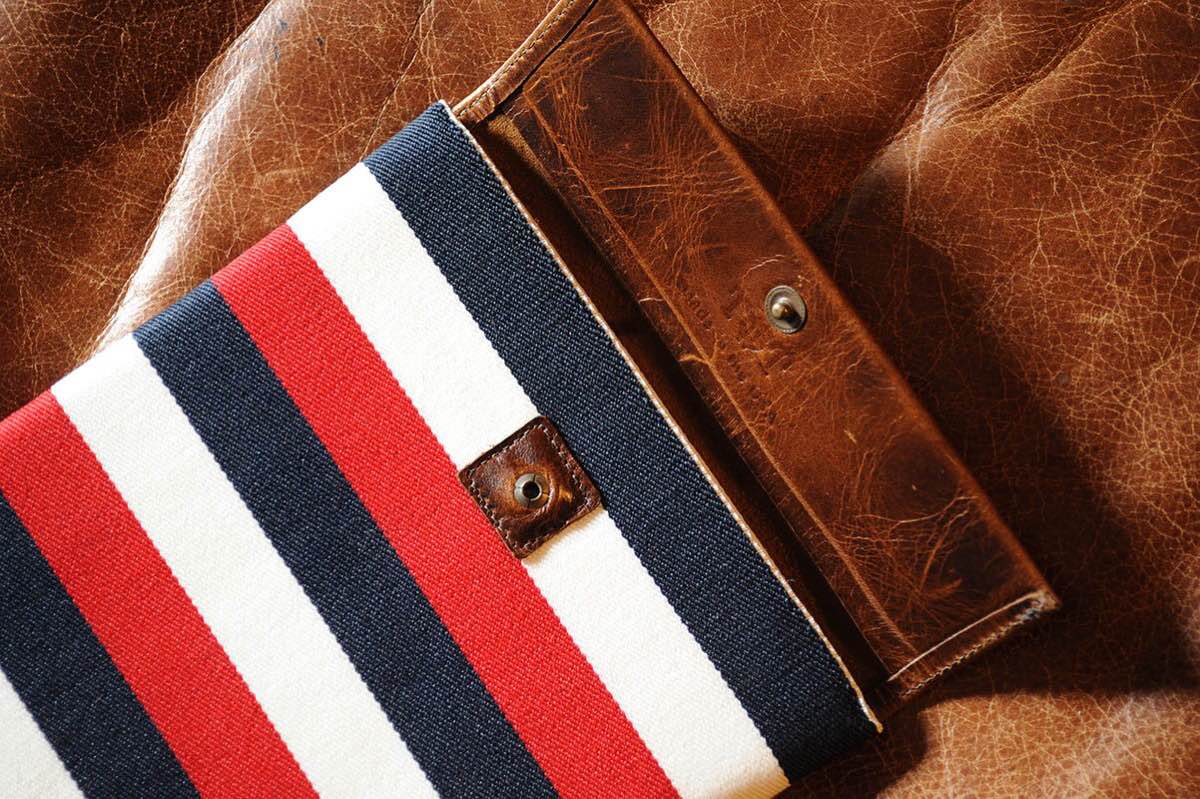 The TGT iPad Case
The TGT Wallet is something we've mentioned a number of times around here over the past 6 years or so. I actually would've included it in today's slim wallet guide because it's still that great, but I wanted to reserve mentioning the company for this: the TGT iPad Case.
Introduced back in November, this case fits the standard 9.7″ iPad design and is made from a combination of marbleized calfskin leather and an extra-wide version of TGT's custom-woven elastic. The whole thing is proudly constructed in the US by local craftsmen and fittingly sports that "Americana" look that I love so much about their signature wallet.
Get this sweet-looking iPad case for $140 at TGT.