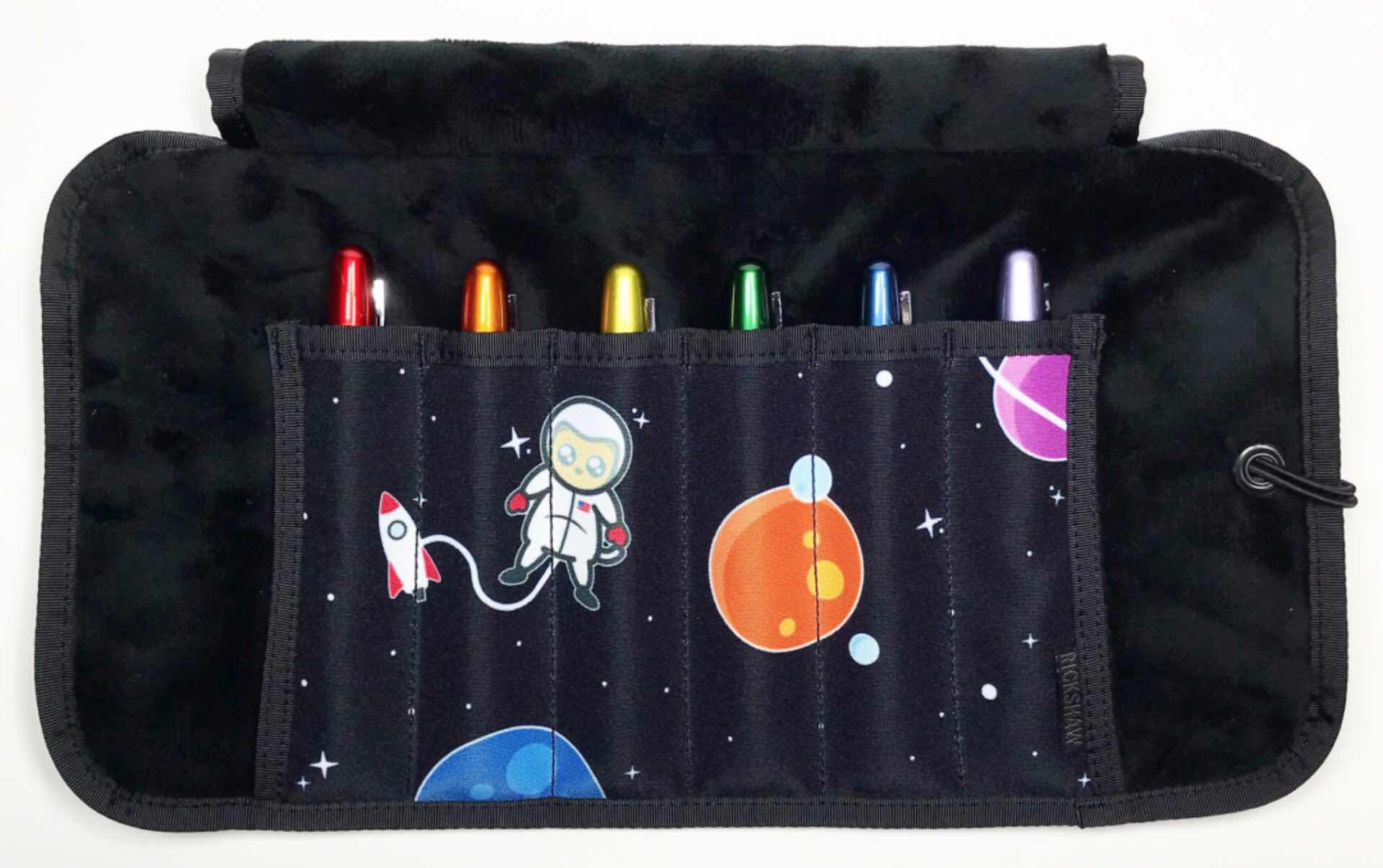 "The System" x "Space Cat" Pen Roll by Rickshaw Bagworks
Available on The Clicky Post for a very limited time — only from now through September 22nd, 2019 — Space Cat x The System pen roll by Rickshaw Bagworks is a plush six-pen sleeve that combines the "Space Cat" illustration by Matthew Morse (on the interior) with "The System" artwork by The Clicky Post's own Mike Dudek (on the exterior).
It first debuted on Dudek's Instagram a couple weeks ago after he was gifted a prototype by Rickshaw CEO Mark Dwight:
After being deluged with requests, Dudek agreed to do a small run of these pen sleeves. On top of sporting an awesome space-themed illustration combo and being machine washable, the sleeve rolls up and secures together with an elastic drawstring enclosure for easy carrying: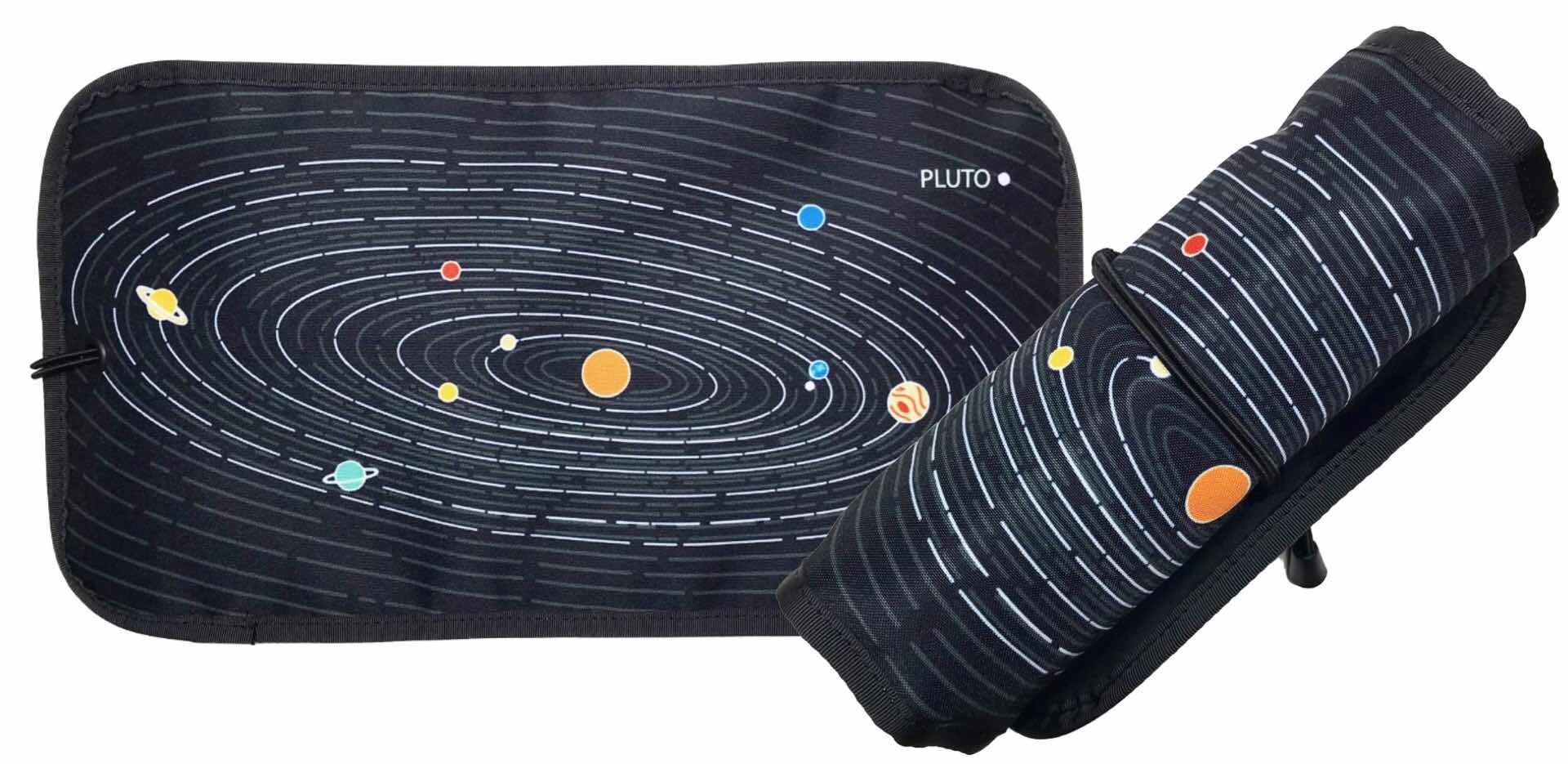 Like I said, this is a very limited-time offer, so order yours for $50 while the gettin's good!