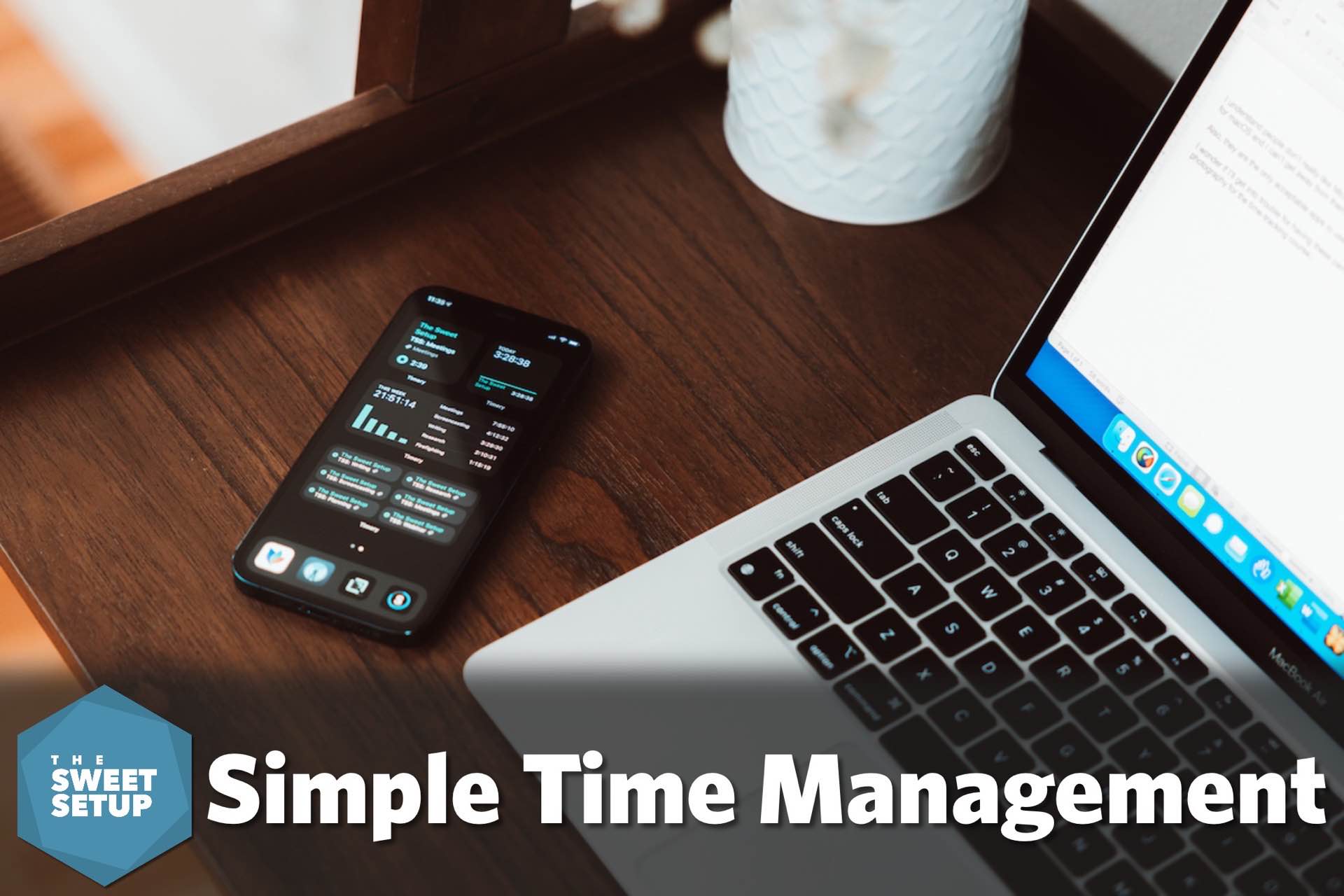 Just Launched: The Sweet Setup's New "Simple Time Management" Course
Over at our sister site The Sweet Setup, we've just launched a brand new course: Simple Time Management 🎉
Listen, life is too long for a crappy schedule. Maybe you've outgrown yours and don't even realize it yet. That's okay though, because this course will walk you through the step-by-step process for how to track your time so you can assess where you are right now, and then build a schedule you both enjoy and can maintain.
The goal here is to help you get more done in less time, without creating more anxiety for yourself in the process. By the end, you'll have developed skills that'll give you a competitive advantage in your career, making you more valuable as a leader/entrepreneur, or more relaxed and insightful as a creator.
During this launch week, the complete course can be yours at a 20% discount. All the details you need are at that link, so read up and check out the sample videos to get a taste for what awaits you inside the course. See you there!