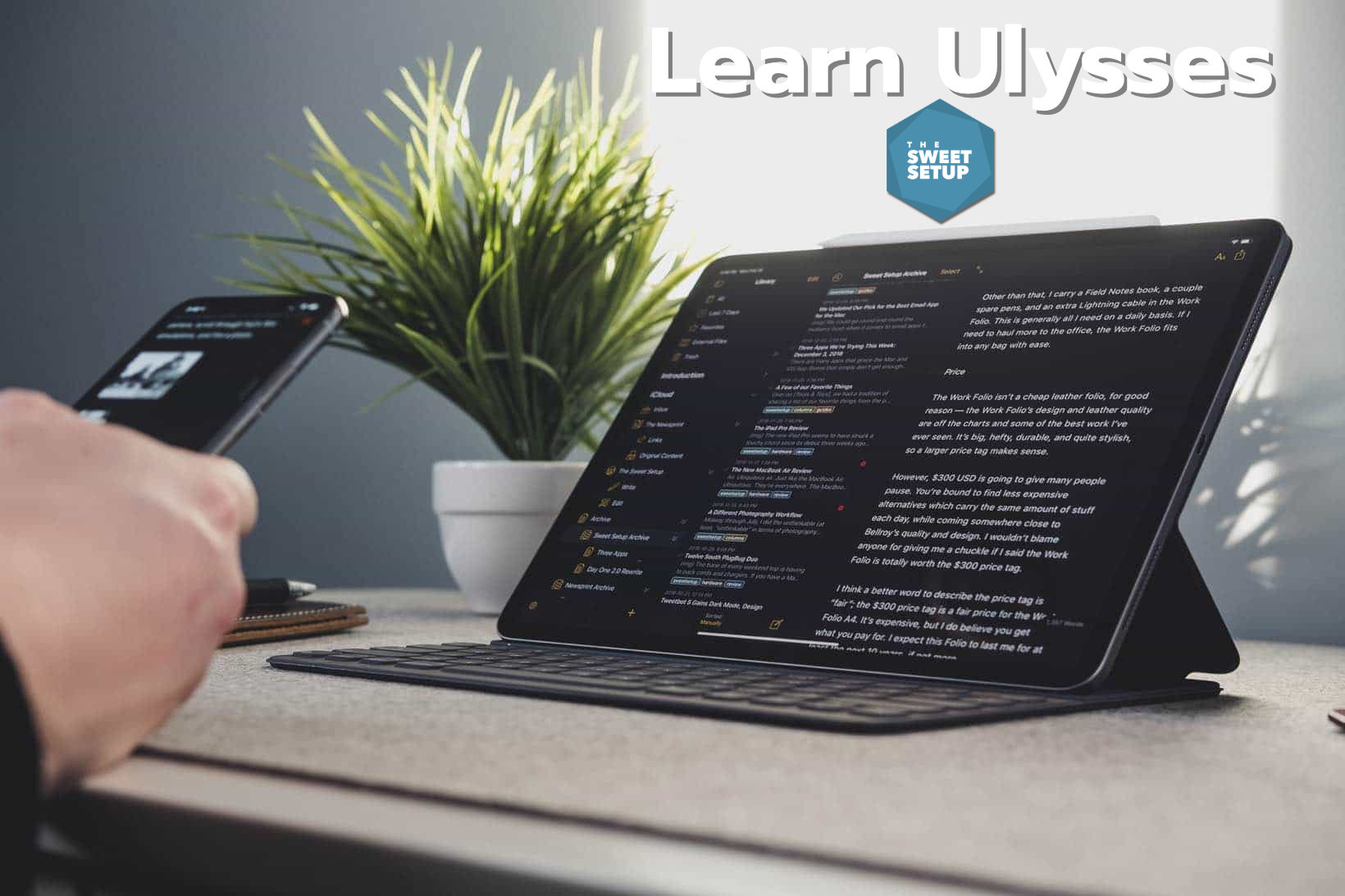 We've Just Launched Another Big New Update to the 'Learn Ulysses' Course on The Sweet Setup
Our sister site The Sweet Setup has once again launched a big new update to the Learn Ulysses video course to coincide with the release of Ulysses 20, our favorite writing app.
With this update comes a bunch of new and updated content, which if you've already purchased the course, you'll be able to see denoted in your account dashboard:
Quick Setup: Shawn's Most Important Settings
Collaborative Writing in Ulysses (Parts 1 & 2)
How to Create Margin for Your Thoughts
How to Eliminate the Blank Page
How to Build a Writing Habit
How to Take Book Notes
Shawn's Writing Process: From Idea to Finished
Shawn's Ulysses Setup: A Complete Walkthrough
Ulysses vs Other Writing and Notes Apps
Over 3,500 customers have signed up for Learn Ulysses since it first launched, and it's been featured on quality sites such as MacStories, MacSparky, and even by the folks who actually make the Ulysses app itself. So, you're in very good company when you purchase this course.
Learn Ulysses normally sells for just $99, but to celebrate this special launch, you can currently — as of July 18th, 2020 anyway — save 20% and get it for only $79.