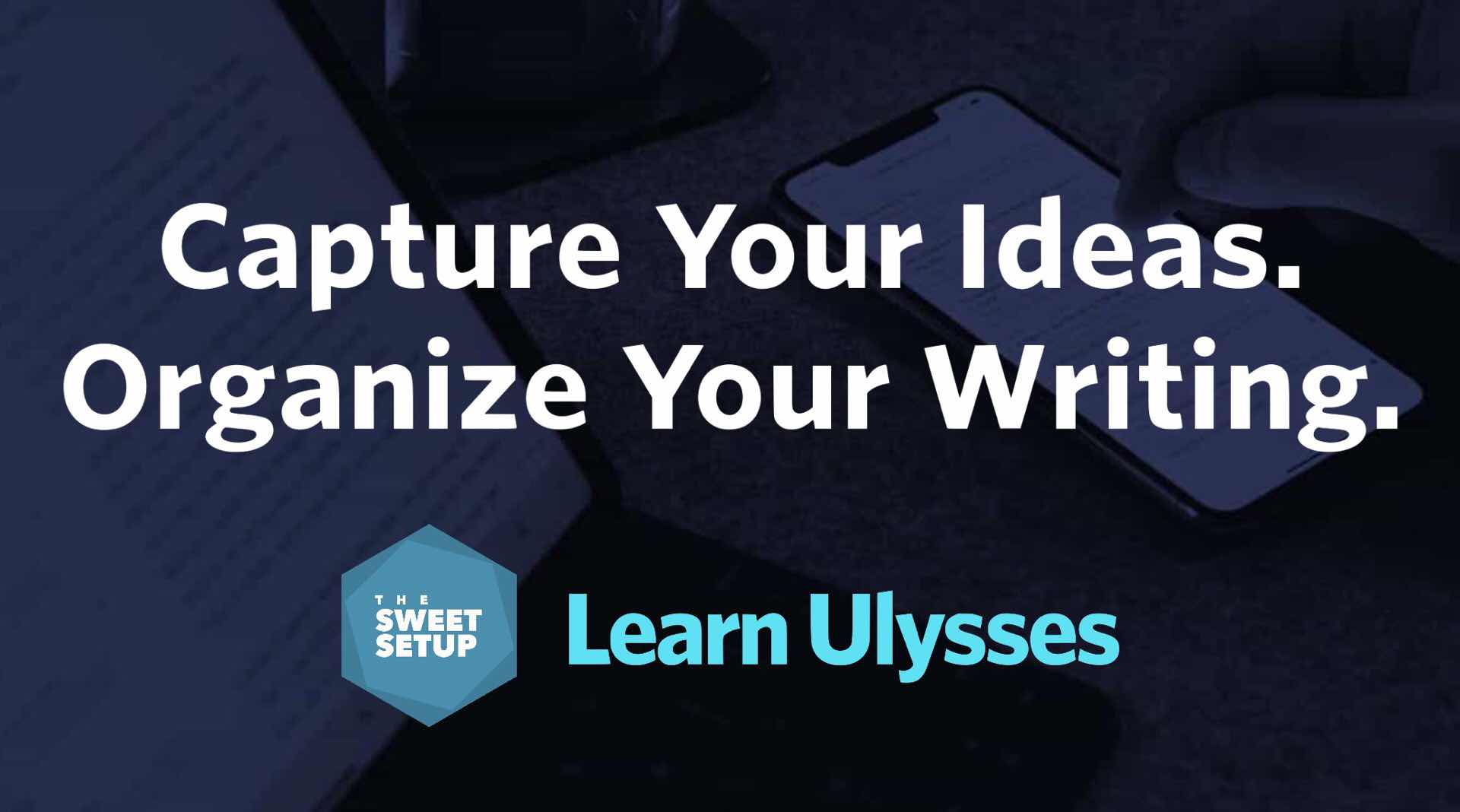 The Sweet Setup's All-New "Learn Ulysses" Course is Live
Our sister site The Sweet Setup has launched a huge 2.0 overhaul to Learn Ulysses, the popular video course aimed at helping you use Ulysses for Mac and iOS to take your notes, ideas, and writing from scattered to structured.
Why Ulysses? There are a lot of great options available in this golden age of writing applications for Mac and iOS, but we believe that none of them are as finely tuned or have the degree of polish that Ulysses does.

Ulysses is one of the rare apps that has won the prestigious Apple Design Award. This app is a perfect combination of powerful organizational tools wrapped within a beautiful and distraction-free writing environment.

Ulysses provides all the tools you need to be a more productive writer while still maintaining a simple interface that limits distractions so you can focus on accomplishing your writing goals.

It provides an abundance of value for the power and organization it brings to your writing desk.

That's why we use Ulysses, and that's why we want to help you learn Ulysses and discover everything it's capable of doing.
Every single video in the course was re-done for this update, and 3x more material was added over the original version, all of which you can access by purchasing Learn Ulysses Pro. Those of you who signed up for the original course get a free upgrade to Learn Ulysses Basic — which still offers 4 more lessons than the previous edition — or you can upgrade to Pro at a discounted rate.
I can personally attest to the thoroughness of Learn Ulysses 2.0, because I edited all of the video transcripts myself. The lessons don't just cover how to make use of Ulysses; they go above and beyond to give you insights into doing better creative work, increasing your focus, and having a more cohesive writing process. It's all great stuff.
Sign up before midnight on Friday, March 29th, 2019 to save 20% during the course's special launch week pricing.