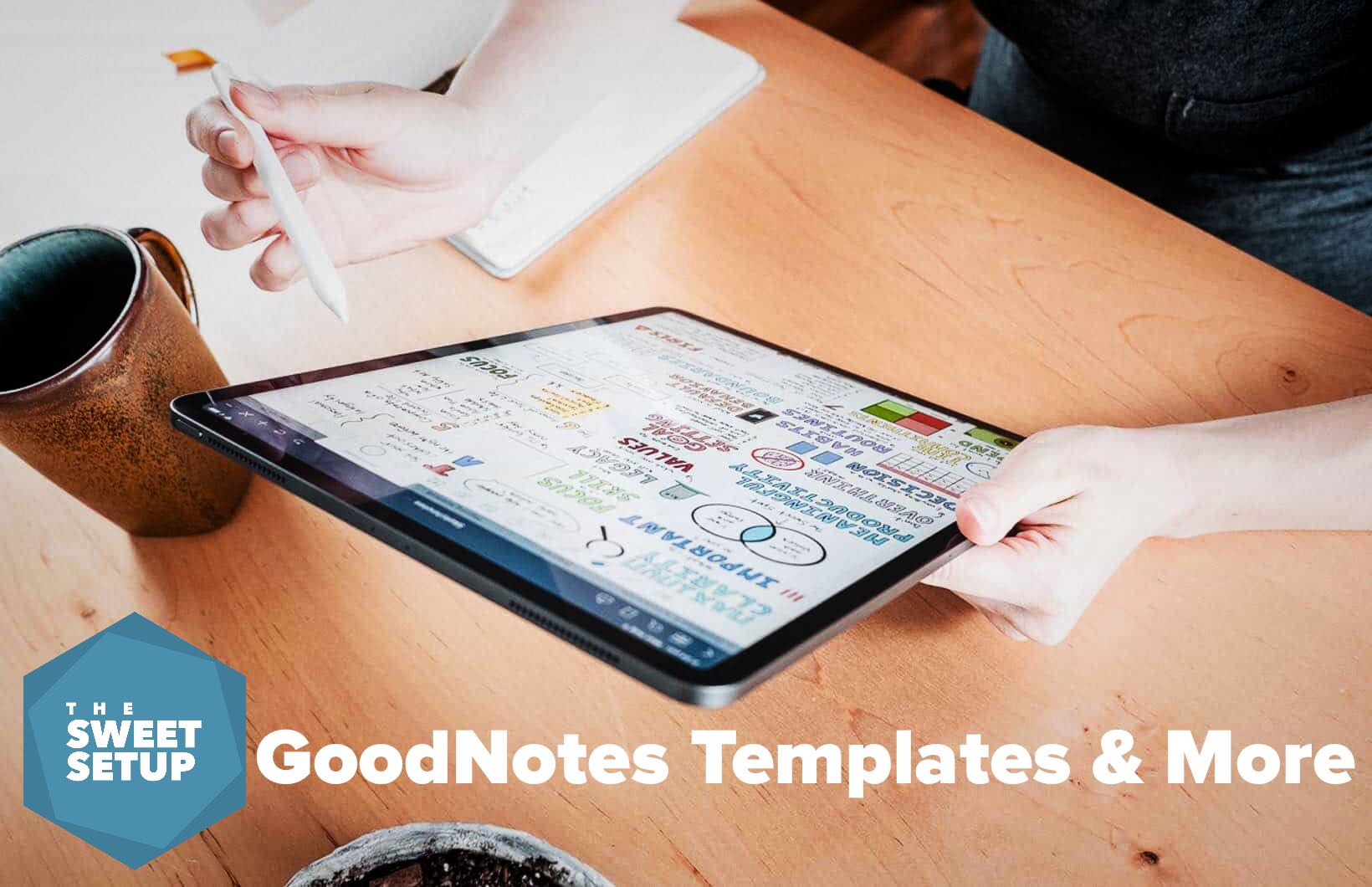 Now Live: The Sweet Setup's Video Training Course for GoodNotes on iPad
Today over at our sister site, The Sweet Setup, we've launched our brand-spanking-new video training course (which includes a bunch of custom, downloadable template files) that's all about GoodNotes 5, the best app for taking handwritten notes on iPad.
From the course description:
What's Included?

This course includes more than just our template library. It also includes 8 screencast tutorials to show you exactly how to use the best features of GoodNotes such as handwriting search, notebook organization, export, drag-and-drop gestures, OCR, and more.

Our in-house library of two-dozen custom templates for productivity planning, organizing, ideation, note-taking, and more. Including meeting notes templates, bullet journal indexes and logs, daily habit trackers, monthly, weekly, and daily schedules, goal-setters, and more.
Also included is a full transcript for each of the eight tutorial videos, edited into a blog-like style by yours truly.
Here's our editor-in-chief Shawn Blanc on why we produced these screencast tutorials and all the custom materials to go alongside them:
When in comes to my short list of essential iPad apps, you will find GoodNotes. I have been using this app for years as my go-to for any sort of PDF editing, note taking, sketching, and more.

GoodNotes is classy, well-designed, reliable, and intuitive. It just works! And we highly recommend it for anyone who uses an iPad.

Our, in-depth video course covers every function and feature found within GoodNotes. Moreover, you'll get access to our entire library of custom templates that will help you increase productivity and get more organized.
GoodNotes is a powerful notetaking app once you know how to use it, and that's exactly what our course will help you do.
We're offering a special launch-week discount of $31, so go sign up before the price goes up to $39!