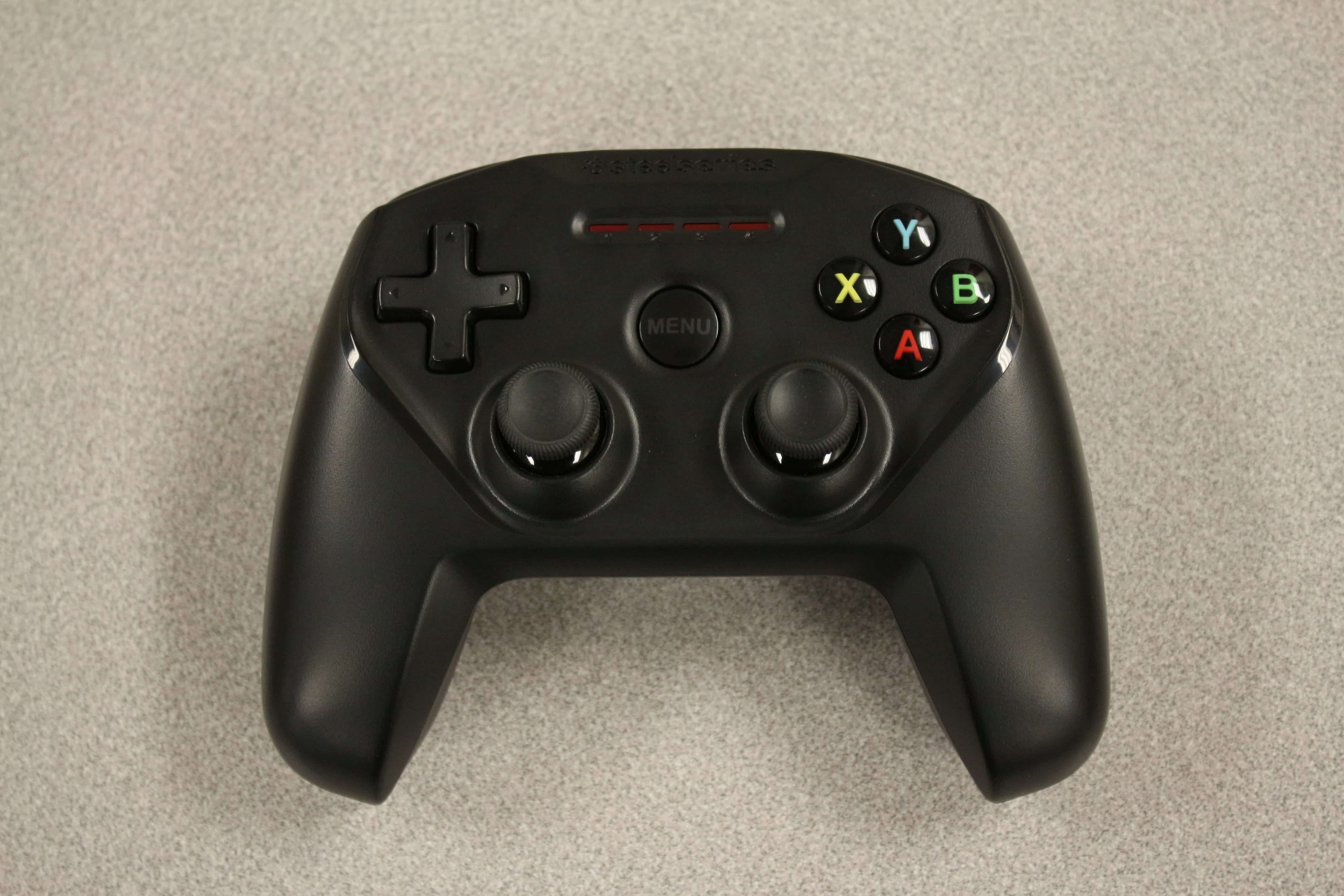 The SteelSeries Nimbus is Still the Best Gaming Controller for iOS and AppleTV
It's been over a year since we published our review of the SteelSeries Nimbus, an MFi-certified wireless game controller that works with all iOS devices, Mac computers, and both the 4th-gen Apple TV and Apple TV 4K. I've been keeping my eye on the market ever since, and I have to say, the Nimbus is still the premier option.
This is the closest you're gonna get to console-level gaming on Apple devices, especially if you also pick up a Lightning-to-HDMI adapter to connect your iPhone or iPad to your TV. It's comfortable to hold and play with, the rechargeable battery lasts up to 40 solid hours of gameplay, the buttons are pressure-sensitive for games that support such things, and it makes playing certain games about 1000x easier.
About the only downsides are 1) the joysticks don't click in like buttons (and even that's not too big a deal), and 2) the joystick layout could be better, as mentioned in the review:
Speaking of Sony's controller design, the analog sticks on the Nimbus use the same inferior matched placement as the DualShock line instead of Microsoft's offset style which places the primary movement stick above the d-pad. The Nimbus, with its matched sticks, inherits the increased fatigue and feeling of constant reaching, especially on the left side which are standard for Playstation gamers. The sticks themselves respond well and show neither flimsy wobble nor excessive resistance.
The SteelSeries Nimbus is $43 on Amazon. If you're wondering about game compatibility, they have a free companion app that keeps an up-to-date list of controller-supported games on the App Store.