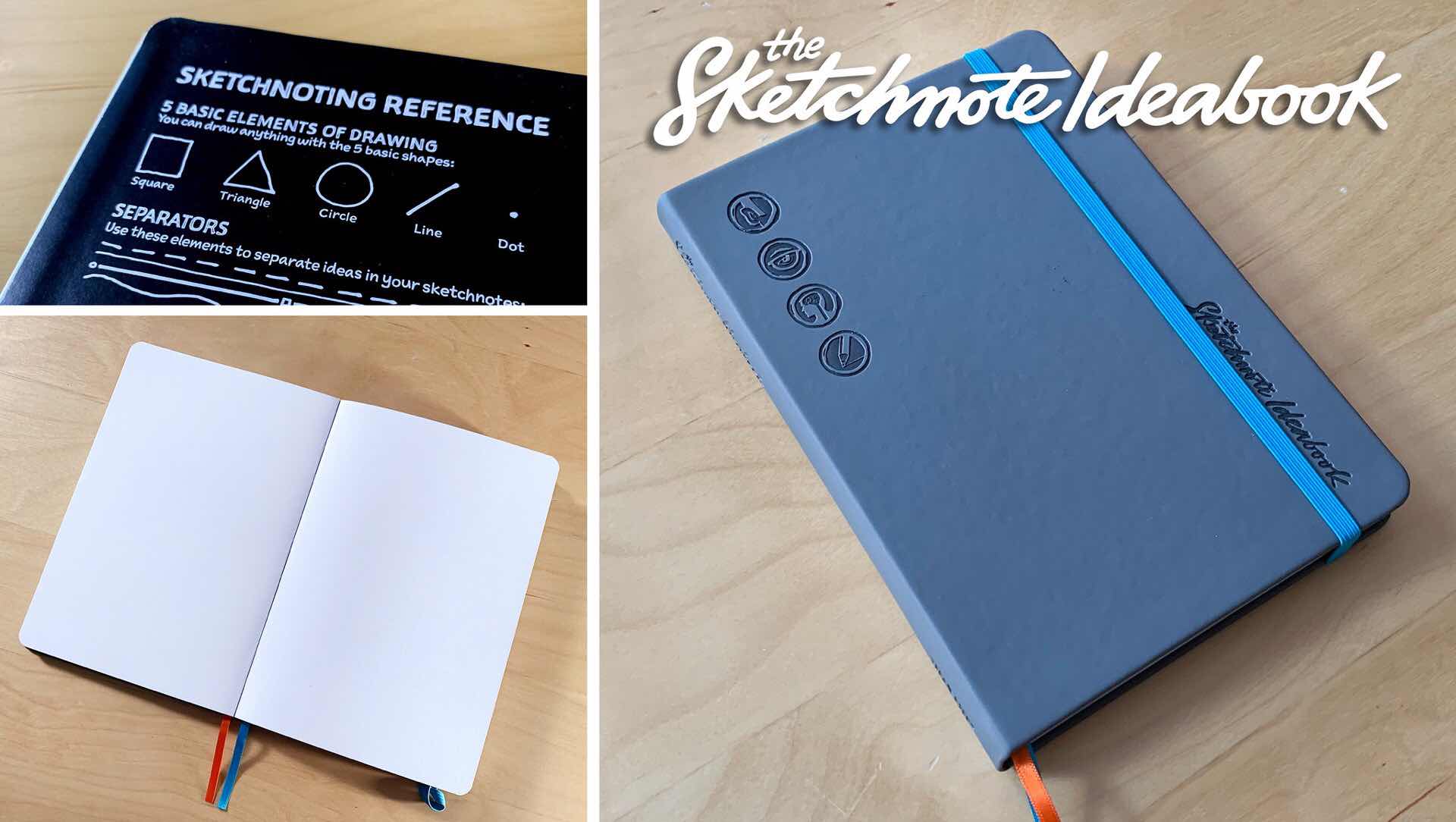 The Sketchnote Ideabook [Kickstarter]
Author and designer Mike Rohde — who as far as we're concerned is the authority on all things sketchnoting — has launched a Kickstarter for The Sketchnote Ideabook, which he's dubbed "the sketchbook designed for sketchnoters."
From the Kickstarter page:
After years of sketchnoting, none of the sketchbooks, notepads, or journals I've used had all of the elements I wanted in one book. So, I've partnered with Airship Notebooks to create the sketchbook of my dreams… And it has everything I imagined.

Say hello to The Sketchnote Ideabook, a sketchbook designed to be the absolute best place to put your ideas. At its core, The Sketchnote Ideabook is bright white, ultra-heavyweight paper that won't bleed or show through. Your water-based pens and markers have never experienced the smooth, buttery feel of jotting on this luxurious paper.
This 128-page, A5-sized sketchbook is easy to carry anywhere, yet has all the space you need for your ideas — and, of course, sketchnotes. The pages do lay flat when open, so your note-taking won't be hampered in any way, and the paper itself is of the heavy duty 160 GSM (110 lb) variety, meaning it will take water-based pens and markers beautifully without bleeding or showing through, or even feathering (in the case of fountain pens).
(You'll want to avoid using alcohol-based markers like Sharpies, which will bleed through if you're not careful.)
Some of the details inside the book include sketchnoting references, like so: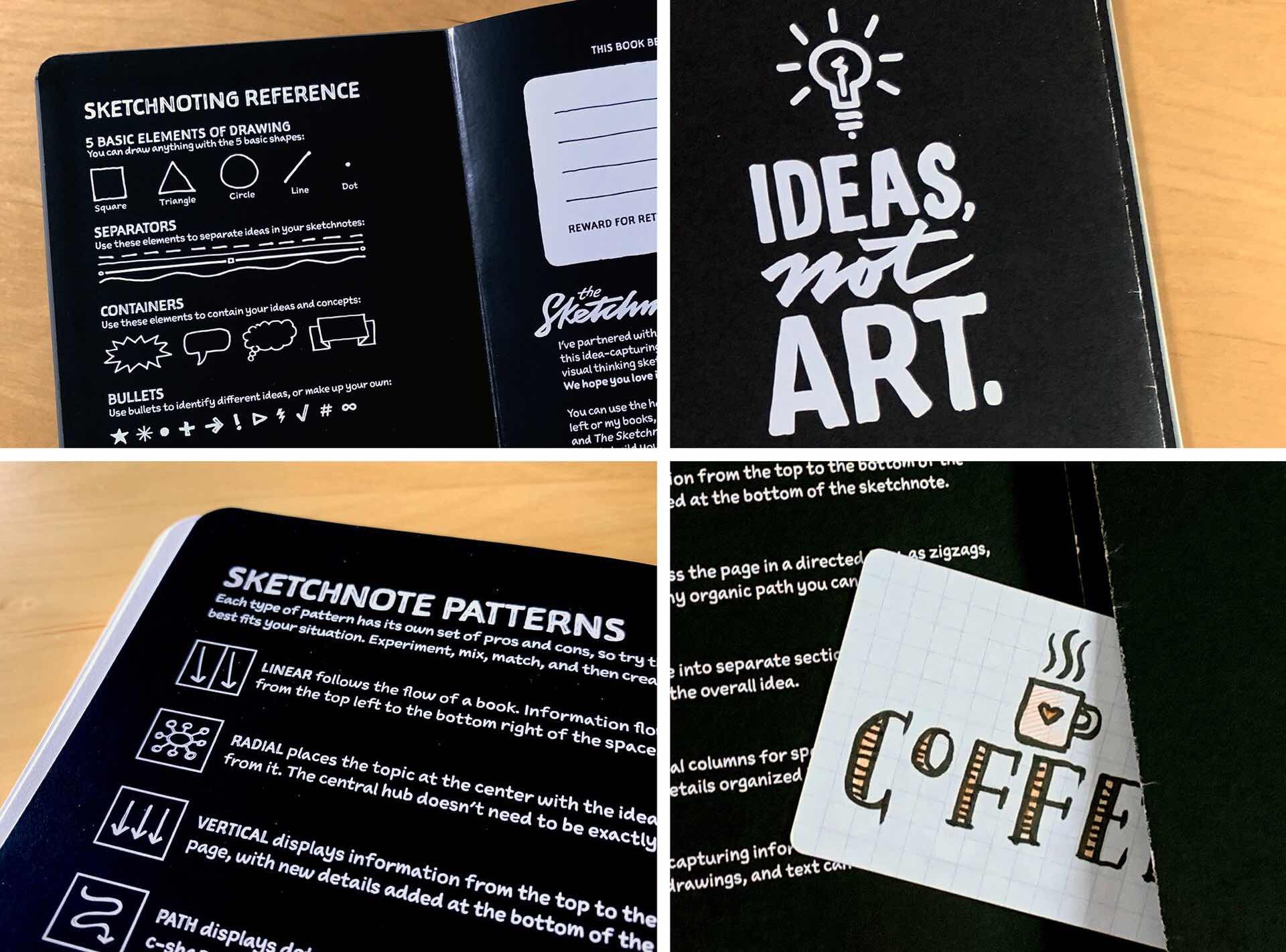 Also included are a pair of bookmark ribbons (one orange, one aqua) that can be used to both mark your current page and reference another one elsewhere.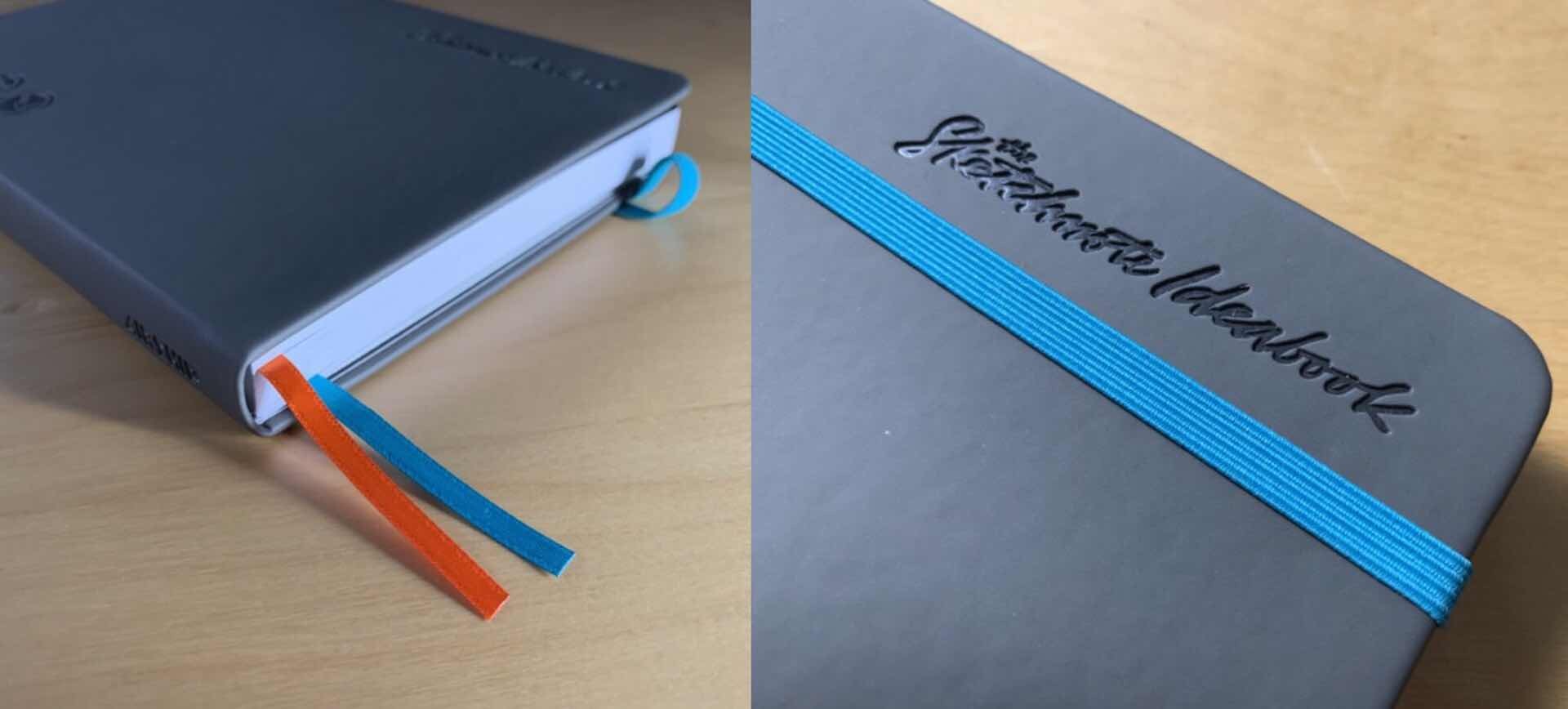 The hardcover is wrapped in a soft-touch polymer that feels great while still being able to take a beating. And, the whole thing held securely closed with a strong elastic strap.
This is just a fantastic sketchbook, full of details sketchnoters will love. As it happens, the project's already doubled its funding goal as I write this, and still has 22 days to go. Back the Kickstarter at the $19 level or higher to receive a Sketchnote Ideabook of your own around December 2019.